The Champions League quarterfinal between Manchester City and Tottenham Hotspur came to a dramatic conclusion on Wednesday, as Tottenham went through on away goals after the two sides drew 4-4 on aggregate.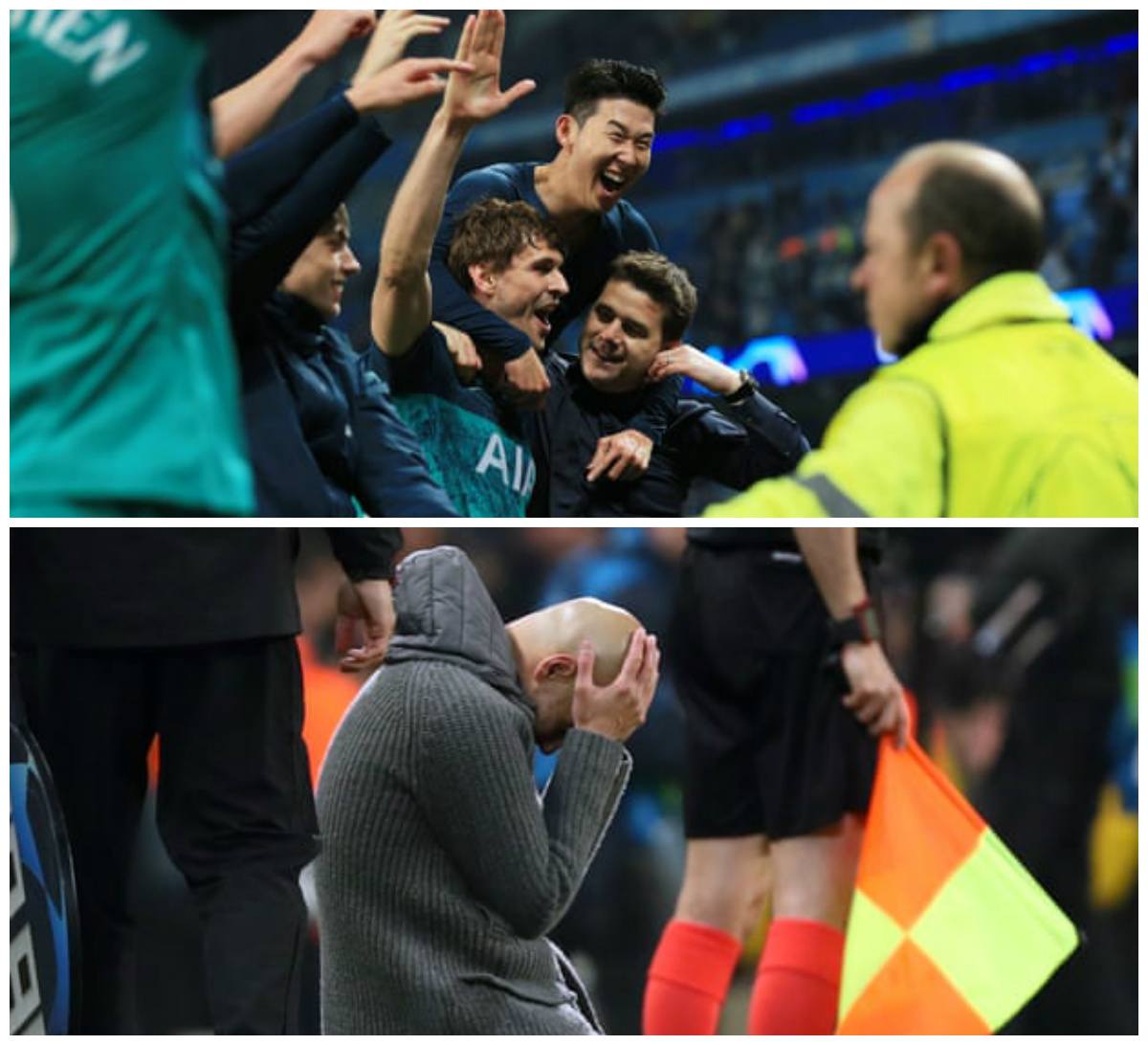 Manchester City was able to claim a 4-3 victory at home in the second leg, but that wasn't quite enough to overcome the 1-0 lead that Tottenham built at its new stadium last week.
Both Sides Trade Goals in Opening Minutes
But the score alone doesn't do justice to the drama that played out on Wednesday. The second leg of the quarterfinal began with four goals scored in the first 11 minutes alone, sending the balance of the match back and forth several times in the early going.
Raheem Sterling put City level with his first goal, which came just four minutes into the match, and it seemed as though the hosts had all the momentum on their side.
But that changed in a moment, as Tottenham forward Son Heung-Min ran rampant in the early going, scoring twice in the first 10 minutes to give Spurs a 3-1 lead. That advantage was even larger than it seemed, as the away goals had ensured that City would need to beat Tottenham by a goal in order to advance, meaning the hosts needed three scores in 80 minutes to go through.
Incredibly, they got one of those back just a minute later, as Bernardo Silva put his team right back into the game when a shot bounced off the leg of defender Danny Rose to trickle into the net. City then scored yet again 21 minutes into play when Sterling connected on his second goal of the match.
A period of relative calm then ensued, and the teams went to halftime tied 3-3 on aggregate after five goals had been scored.
VAR Upholds One Winner, Takes Away a Second
It was Sergio Aguero who gave City its first lead of the quarterfinal, as he took an assist from Kevin De Bruyne and slotted it into the upper near corner past Tottenham keeper Hugo Lloris, making it 4-2 on the day and 4-3 on aggregate just before the hour mark.
But Tottenham weren't done. Fernando Llorente netted a goal when a corner kick bounced off his hip and into the City goal. While VAR took a look at a possible handball, the goal was ultimately awarded: it was difficult to tell if the ball had hit Llorente's arm at all, and even if it had, the arm had been tucked tight to his body when the deflection occurred.
That made the score 4-4 on aggregate, with Tottenham once again holding the advantage on away goals. With City needing to score, five minutes were added at the end of the second half. A defensive miscue three minutes into added time gave City an opening, and it appeared as though Sterling had scored a hat trick to rescue his side at virtually the last possible moment.
But that goal was ultimately disallowed by VAR, as Aguero was fractionally offside when the build up began. Tottenham ran off the remaining time, eliminating City and denying the Manchester side the chance to win four trophies on the season.
WHAT AN ENDING.

Video review rules no goal for Sterling 😮 (via @brfootball) pic.twitter.com/YDhGqwTB5i

— Bleacher Report (@BleacherReport) April 17, 2019
Tottenham will now move on to play Ajax in the semifinal after the Dutch side surprised Juventus in their quarterfinal. There was less drama in Wednesday's other quarterfinal second leg, as Liverpool scored a 4-1 win at Porto to take the tie 6-1 on aggregate. Liverpool will face Barcelona in the semis.
With both Tottenham and Ajax looking impressive in dispatching potential Champions League winners, their odds have each shortened considerably in the competition, though their semifinal opponents remain the favorites. Barcelona (11/8) is the top pick according to William Hill, ahead of Liverpool (5/2), Tottenham (4/1), and Ajax (4/1).