Liverpool will look to maintain its slight advantage in the English Premier League title race on Friday evening, as the Reds head to Molineux to take on a Wolverhampton side that has put together a solid first half of the season itself.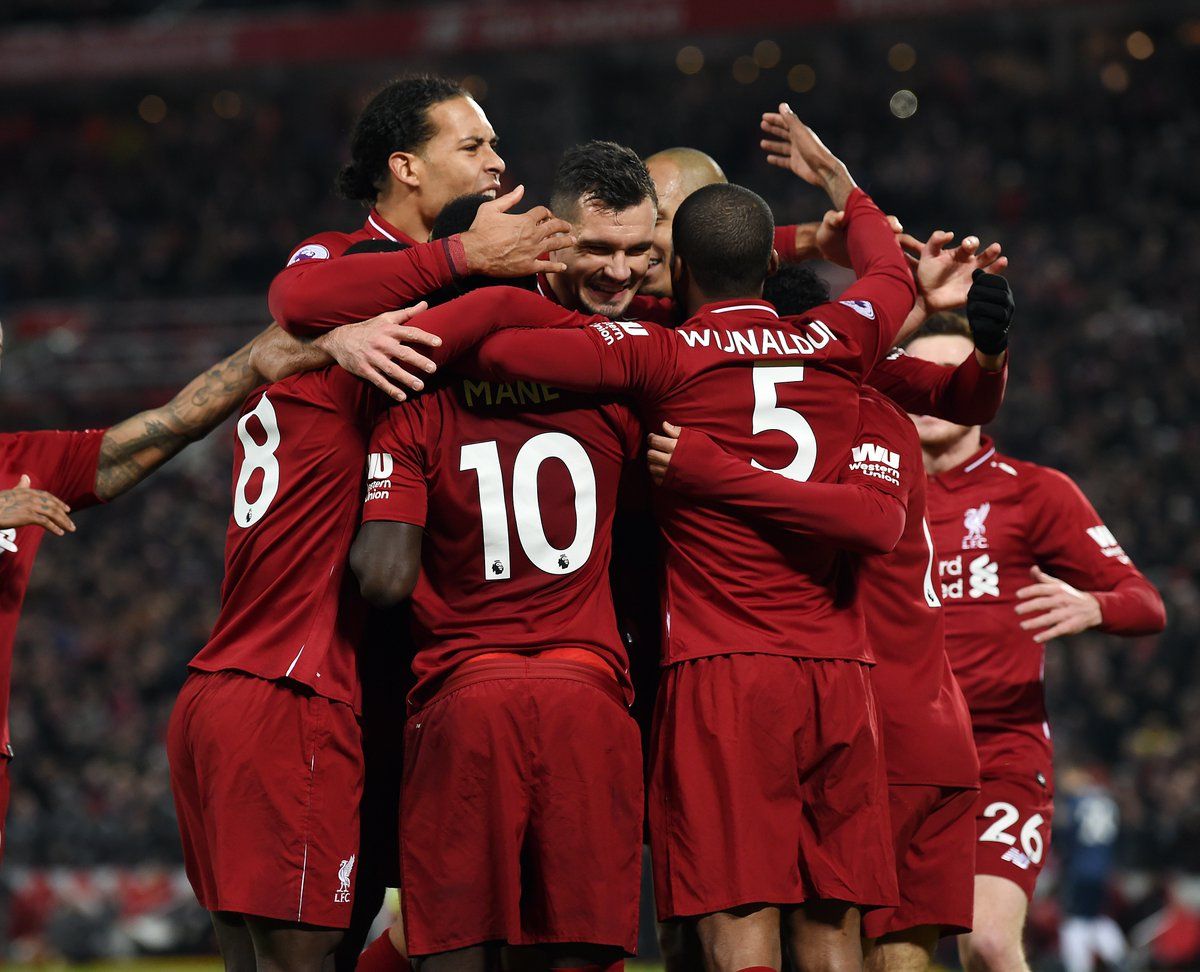 Liverpool will be favored to keep its undefeated start to the campaign alive, but it may not be simple to come away with a road win against a Wolves team that has won their last three matches.
Liverpool Dreaming of Invincible Season
Liverpool has started the season with a 14-3-0 record, good for 45 points – one better than EPL favorites Manchester City at the top of the league table. But while the Reds have been in impressive form to start the season and have established themselves as the best defensive side in the Premier League, manager Jurgen Klopp doesn't think his team can afford to let its guard down against the Wanderers.
"We have to be really strong, we know that," Klopp said in his press conference before the game. "It will be a really interesting game. They have changed system a few times, so that will be interesting as well, how they do that. We have to be ready for everything."
While the club is still finishing up the first half of its schedule, the undefeated start has some Liverpool fans dreaming of an unbeaten season. That's only happened once before in EPL play, when the Arsenal side that has become known as the "Invincibles" did so in the 2003-2004 season, winning 26 matches and drawing 12.
It may be too early to seriously consider whether the Reds can duplicate that feat, but at least one player has already said he thinks it is a possibility.
"Of course it will be a challenge, but this is what we want," Reds defender Dejan Lovren told reporters. "This is why we came here to Liverpool because we know we can do it. Arsenal did it before, so why not?"
Wolverhampton Impressive in EPL Return
The next challenge will come against Wolverhampton, which is sitting in a surprising seventh place after being promoted from the Championship last year. The squad is well out of the relegation zone, allowing Wolves to head into home matches against opponents like Liverpool with confidence and the knowledge that they'll have plenty of fan support.
"It's a big challenge for us, we are OK, we are prepared," Wolves manager Nuno Espirito Santo told reporters. "We are going to face one of the best teams in Europe and we look forward to it. It will be a packed Molineux, always supporting the team. Noisy Molineux, that is what we want and what we expect."
Odds Favor the Reds
Despite how well Wolverhampton has been playing, few think they'll be a match for a red-hot Liverpool side. William Hill has the Reds as an 8/15 choice to win the match, while Wolves are listed at 6/1 to pull the upset, with 3/1 odds on a draw.
While they have the lead in the standings, Liverpool is still only the second choice to win the Premier League at 5/2. Manchester City is a 4/11 favorite, while William Hill isn't even offering odds on Wolves – though other bookmakers like Ladbrokes have the side listed at 1,000/1.