Lionel Messi set a new record by winning his sixth Ballon d'Or on Monday, while Megan Rapinoe became only the second woman ever to be honored at the awards ceremony.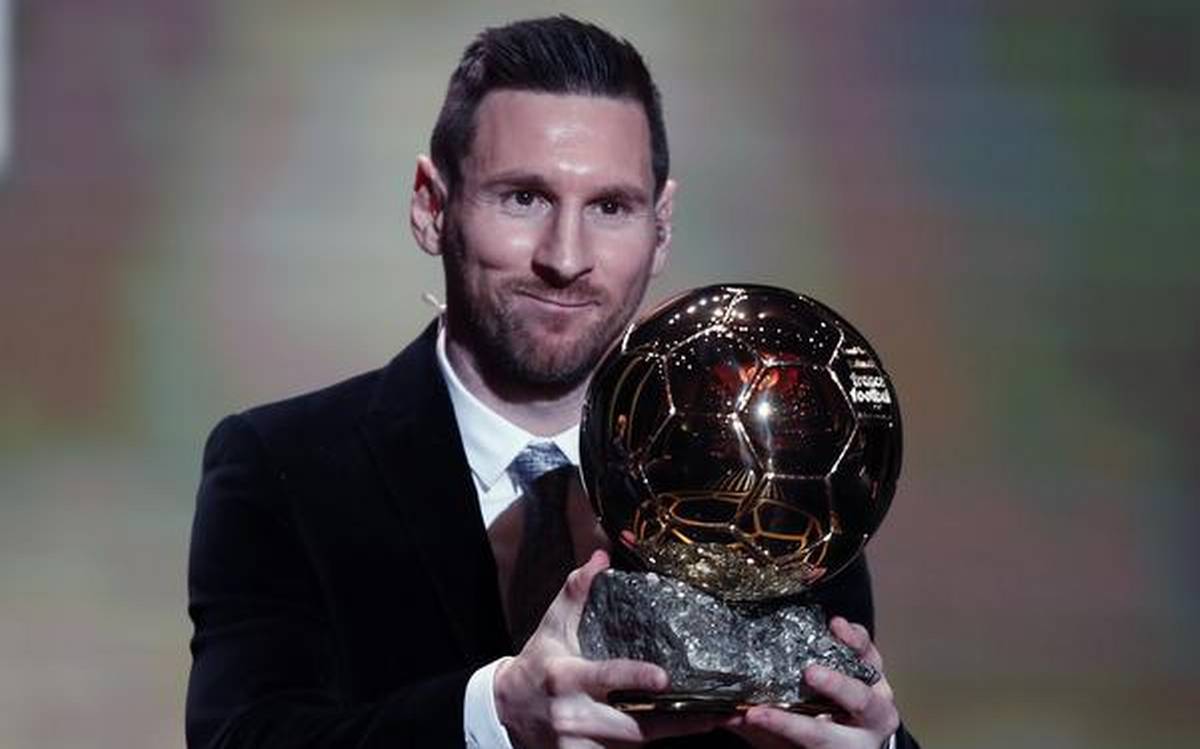 Messi broke a tie with Cristiano Ronaldo, who has won the Ballon d'Or – or "Golden Ball" – five times, most recently in 2017. Both Messi and Rapinoe also won FIFA Player of the Year awards in September.
Messi: 'Retirement is Approaching'
The Ballon d'Or is an annual award given to the world's top soccer player. Journalists, along with the coaches and captains of national teams, are allowed to vote for the winner.
Messi and Ronaldo have combined to win 11 of the past 12 Ballon d'Or awards, with only Luka Modric managing to break up their reign last year.
"A few years ago, I received my first Ballon d'Or here in Paris," Messi said in his acceptance speech. "I was 22 years old. It was something unthinkable at the time. Today is my sixth Ballon d'Or. As my wife used to say, you should never stop dreaming, but always work to improve and continue to enjoy yourself."
The 32-year-old Messi also acknowledged that his career won't last forever.
"I'm aware of how old I am," Messi said. "I enjoy these moments so much because I know that retirement is approaching. Time flies."
Messi scored 46 times for Barcelona and Argentina over the course of 2019. He led Barcelona to the La Liga title last season, and was the top scorer in the Champions League. Messi has nine more goals in the 2019-2020 La Liga season where Barcelona is a -250 favorite to win another title, according to FanDuel Sportsbook. Barcelona is favored over Real Madrid (+220), and Sevilla (+6000).
Messi's performance was enough to narrowly beat out Liverpool defender, Virgil van Dijk for the honor. Ronaldo finished a distant third, with Liverpool forwards Sadio Mane and Mohamed Salah rounding out the top five in the voting.
Rapinoe Wins for Stellar World Cup Performance
There was far less drama on the women's side, where Rapinoe finished well ahead of Lucy Bronze and Alex Morgan to win the Ballon d'Or Feminin. The 34-year-old led the United States to a fourth Women's World Cup title this summer in France, scoring six goals and adding three assists during the tournament.
While Rapinoe wasn't able to attend the ceremony, she recorded a message to accept her title as the world's best female soccer player.
"I'm so sad I can't make it tonight," Rapinoe said. "It's absolutely incredible. Congrats to the other nominees. I can't believe I'm the one winning in this field, it's been an incredible year."
In other Ballon d'Or awards, Dutch defender, Matthijs de Ligt won the Kopa Trophy, awarded to the best player in the world under the age of 21. De Ligt won in a relatively close, three-way race with England's Jadon Sancho and Portuguese forward, Joao Felix.
2019 also marked the first year in which an award was introduced for goaltenders. Brazil and Liverpool goalkeeper, Alisson won the inaugural Yashin Trophy in a runaway, nearly tripling the points of Barcelona's Marc-Andre ter Stegen in voting. Alisson also finished seventh in the overall Ballon d'Or voting.