Longtime US Sen. Lindsey Graham, a South Carolina Republican once considered a near-lock for re-election in 2020, has seen his odds shrink after flip-flopping on Supreme Court vacancies, heavy fundraising by his Democratic opponent, and polls that show him in a dead heat with Democratic challenger Jaime Harrison.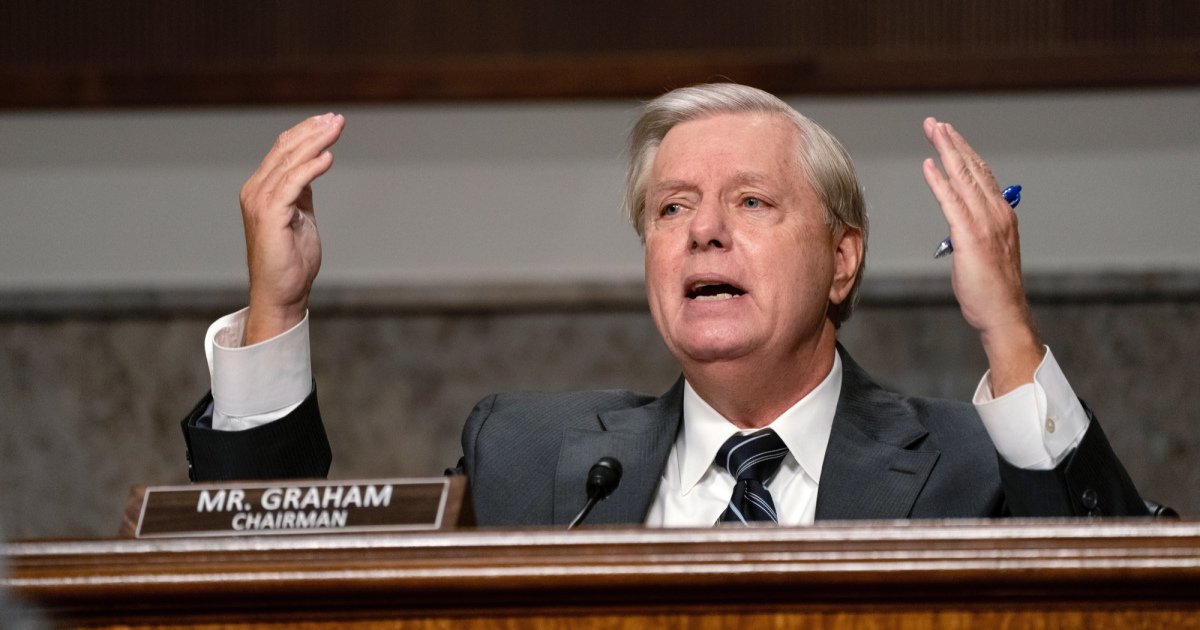 Graham is still favored to win the election, according to the books, but shifting lines suggest he is less of a sure thing.
In August, Graham was comfortably ahead at -400 to win, with Harrison at +250. Those numbers would shift after a contentious debate between the two, with Graham at -275 and +200 for Harrison. With momentum in his favor, Betonline updated their odds this weekend to make Harrison only +175.
Now that the Amy Coney Barret Supreme Court confirmation hearings in front of the Senate Judiciary Committee, chaired by Graham, are complete, Graham's chances may become even slimmer.
Apparent Graham Hypocrisy
The betting markets were responding to a series of developments that came into focus when Supreme Court Justice Ruth Bader Ginsberg died and Republicans moved to name and confirm her replacement, despite statements by Graham and others that they would never do what they are doing this close to the election.
The flip-flop has become fodder for political ads while, simultaneously, leading to record fundraising for Harrison.
The two candidates faced off in a debate for the South Carolina Senate seat, with Harrison standing behind a plexiglass barrier during the showdown.
The betting markets and political odds likewise tightened, though Graham still maintains a slight advantage with bettors despite a well-funded, aggressive onslaught against him.
Nationwide Fundraising for Harrison
Recent polling shows Graham tied with his challenger, Jamie Harrison, with each likely to garner 48% of the vote. RealClearPolitics calls the race a toss-up.
Graham, who's served in Congress for 26 years as both a senator and representative congressman, caught flack after Ginsburg's death for saying he supports a vote on President Trump's nominee to fill the vacancy, Amy Coney Barrett. This came after Graham, chair of the Senate Judiciary Committee, opposed a vote before the 2016 presidential election to confirm Merrick Garland, President Obama's nominee to replace the recently deceased Antonin Scalia.
His direct appeal to "use my words against me" quickly became fodder for anti-Trump PACs that put out ads reminding voters of Graham's convenient change of heart.
The shift in outlook on Supreme Court nominees helped fuel record fundraising from around the country for Graham's opponent. In the 72 hours following Ginsberg's death, Harrison reportedly raised $9 million.
This caused a concern that became visible in the betting markets and mainstream media. Graham recently pleaded for money on FoxNews, saying Harrison is "killing" him in fundraising and could have a war chest of $100 million for the 2020 Senate race.
The Lincoln Project, a conservative, anti-Trump super PAC, mocked Graham for his interview, creating a video that overlaid images of Graham to the melancholy song "Angel" by Sarah McLachlan.
Every single hour in South Carolina, Lindsey Graham is being violently out-fundraised.

But you can help stop the suffering. pic.twitter.com/9rDS5naJ4V

— The Lincoln Project (@ProjectLincoln) September 25, 2020
---
Squeezing Odds: US Senate, South Carolina
| | | | |
| --- | --- | --- | --- |
| | Sep. 9 | Oct. 1 | Oct. 16 |
| Lindsay Graham (R) | -400 | -275 | -275 |
| Jaime Harrison (D) | +250 | +200 | +175 |
---
Despite the turmoil, Graham remains the favorite to retain the seat, with Ladbrokes odds moving from 2/5 to 4/11 just as Harrison's odds shifted from 7/4 to 2/1.
Republicans hold a 53-47 advantage in the Senate, but polls indicate the 2020 election could flip the balance of power. Ladbrokes gives the GOP 4/6 odds of winning fewer than 50 seats after the election.
Every incumbent, except for Alabama's Doug Jones, is a favorite to win re-election, and Democrats are expected to win several seats currently held by Republicans.