Vezina Trophy winner Andrei Vasilevskiy agreed to an eight-year $76 million contract with the Tampa Bay Lightning on Monday. The deal will take effect in the 2020-21 season, paying the goalie an average of $9.5 million per year. Vasilevskiy will make $3.5 million next season, the final year of his current contract. The Lightning are the favorites to win the Stanley Cup next season. They are currently at 7/1. Three teams, Boston Bruins, Toronto Maple Leafs, and Vegas Golden Knights, are the next picks at 12/1.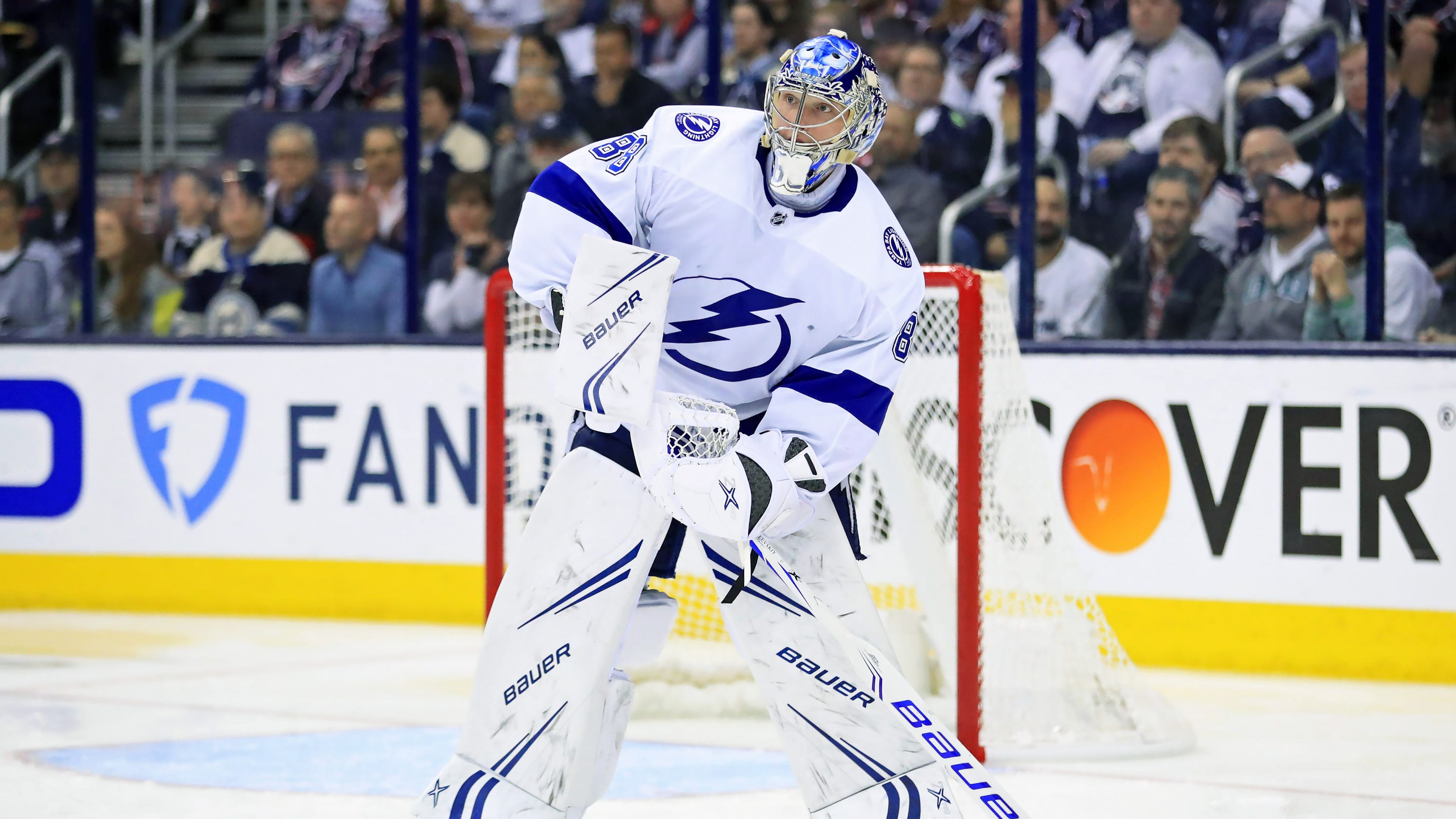 The 25-year-old from Russia was instrumental in Tampa Bay's record-tying 62 win season in 2019. In 53 games, the net minder went 39-10-4, leading the league in victories. He ended the season with a goals against average of 2.40 and a .919 save percentage.
The deal should keep Vasilevskiy a Lightning. He has a no-trade clause for the second through fifth year, and a 10-team no-trade clause in the final three years.
"I'm pretty excited to stay in Tampa," Vasilevskiy told NHL.com. "Excited and happy to stay for another nine years. I want to thank the entire organization for this and thanks to our fans."
Key to Team's Success
The contract makes Vasilevskiy the third-highest paid goalie in the league. Carey Price of the Montreal Canadians makes $10.5 per year. Sergei Bobrovsky, who signed a free agent deal with the Florida Panthersmakes $10 million annually.
Lightning general manager Julien BriseBois said signing Vasilevskiy to remain in Tampa Bay was a high priority.
"Obviously, Andrei is a key member of our NHL team," BriseBois said. "He's arguably the best goaltender in the world and he's just entering his prime now. We had the opportunity to lock him up to a contract that made sense for our organization."
It was not something Vasilevskiy said he was thinking about.
"I didn't think about [a contract extension] very much," Vasilevskiy said. "But you know, I'm pretty happy that this happened now."
Pitiful Playoff Performance
While Vasilevskiy was strong during the regular season, he wilted in the playoffs. The team was the second pick at 8/1 behind the Toronto Maple Leafs to win the Cup at the start of the season. By midseason, however, they were the overwhelming favorite at 5/1.
Then the playoffs began and the Lightning were stunned by the Columbus Blue Jackets. They lost in four games, despite being a-300 to win the series.
Vasilevskiy's stats were awful. He allowed 15 goals in the four games, had a goals against average of 3.83, and a save percentage of .856. all of those marks were well below his regular season stats.
"The regular season wasn't bad, the Veniza Trophy is good too," Vasilevskiy said. "But the main goal is to win the Stanley Cup, and I won't be happy until I win it. I'm the same guy and I'm going to continue to work hard. This [contract] motivates me to work even harder."