AP Indy, the 1992 Horse of the Year and one of the most decorated stallions of the 1990s, died Friday at the Kentucky farm where he spent most of his life and sired horses responsible for winning hundreds of races. He was 31.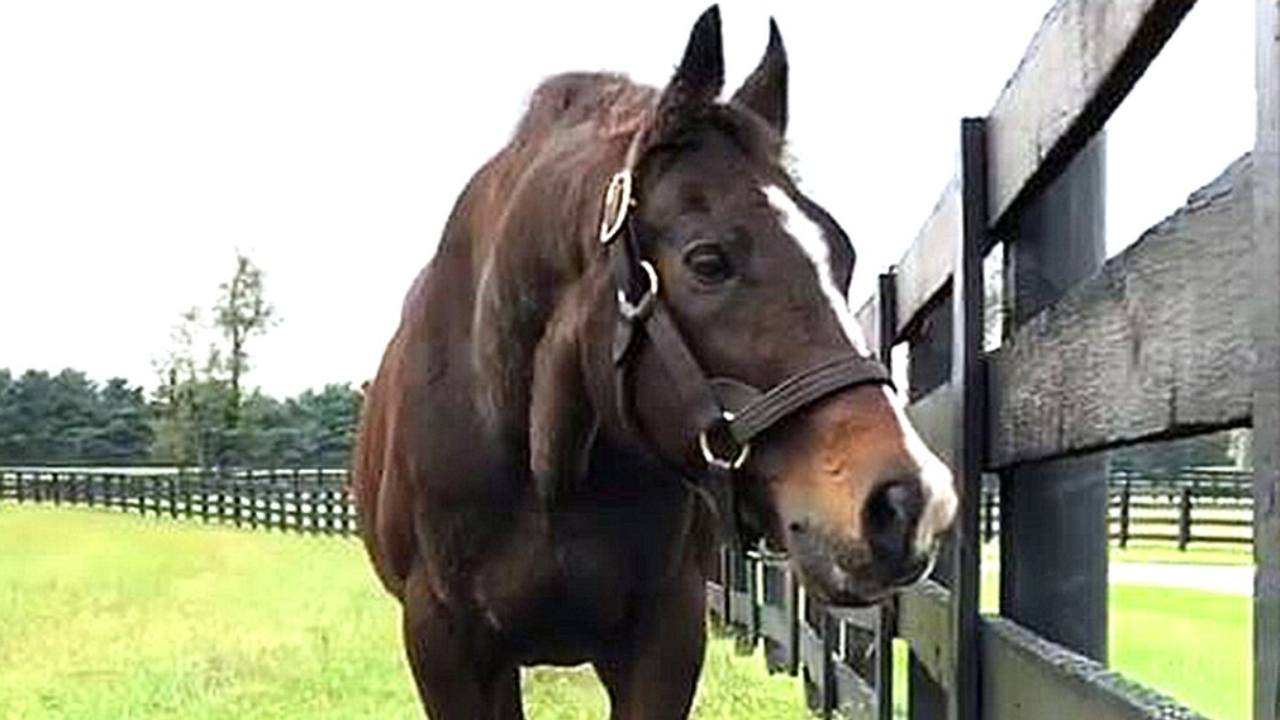 The son of 1977 Triple Crown winner Seattle Slew and grandson of 1973 Triple Crown winner Secretariat, AP Indy passed from natural causes, according to a statement from Lane's End, the Versailles, Kentucky, farm where he spent his entire stallion career.
"It is with extreme sadness that we today announce the passing of our beloved AP Indy, he was 31 years old. AP Indy passed away peacefully in his stall at the Lane's End stallion complex, the barn he called home for 27 years. Champion AP Indy's list of accomplishments range far and wide as his legacy continues to be carried through the outstanding performances of his sons and daughters across the globe. He was the most important and popular member of the Lane's End team and we are deeply sorry to all who loved him as much as we did."
The most expensive yearling on the 1990 auction calendar, AP Indy was purchased for $2.9 million in July 1990. Two years later, he justified that price and then some, winning five consecutive races, including the Santa Anita Derby.
Riding that momentum into the Kentucky Derby, AP Indy was scratched from the Run for the Roses when a foot bruise was discovered the morning of the race.
Belmont Brilliance
Instead, trainer Neil Drysdale entered him in the Peter Pan Stakes at Belmont Park eight days after the Preakness Stakes. AP Indy picked up where he left off, breezing to a 5 ½-length victory that sent him into the Belmont Stakes two weeks later. There, AP Indy rallied from fourth to win the 1992 Belmont by three-quarters of a length. His time tied Easy Goer's for the second-fastest time in Belmont history, trailing only his grandsire, Secretariat.
Two losses in the Molson Export Million Stakes and the Jockey Club Gold Cup followed. But three weeks after that second loss, AP Indy beat his Jockey Club vanquisher, Pleasant Tap, by two lengths in the Breeders' Cup Classic at Gulfstream Park. After winning eight times in 11 starts and nearly $3 million in 1992, he was an easy selection for Eclipse Champion 3-year-old male and Horse of the Year.
As impressive as that racing career was, AP Indy's true impact on thoroughbred racing was yet to be felt.
Retired to stud after that Breeders' Cup win, AP Indy started his stallion career standing for $50,000 at Lane's End. Within a decade, he commanded $300,000, a figure that held for seven seasons.
By comparison, 2015 Triple Crown champion American Pharoah currently commands $200,000. While it's still early in his stallion career, American Pharoah would take AP Indy's breeding career in a heartbeat.
AP Indy by the Breeding Numbers
AP Indy was the leading sire in terms of earnings in 2003 and 2006, and finished in the top 10 seven other times in the 2000s. He was named the leading broodmare sire (the maternal grandsire) in 2015, and is one of only 20 horses in the last century to top both categories in a single year.
Leading Sire (earnings), 2003 and 2006
Leading Broodmare Sire, 2015
Sired 94 graded stakes winners
Broodmare sire earnings of nearly $230 million
Lineage includes Kentucky Derby winners Super Saver, Orb, and California Chrome, Preakness Stakes winner Bernardini, and Belmont Stakes winners Rags to Riches, Tonalist, Creator, and Tapwrit
Honor AP, a contender for this year's Kentucky Derby, is a grandson
AP Indy sired 18 crops that produced 693 winners from 947 starters. That's an overall win percentage of 57%. Thirteen percent of his progeny were stakes winners, including 94 graded stakes, 164 stakes, and 12 champions.
As a broodmare sire, 69% of AP Indy's progeny won at least one race. The total earnings for his progeny as a broodmare sire are nearly $230 million.
Winning Equine Lineage
AP Indy ended his stallion career in 2011. He currently has 29 sons who are standing at stud. His lineage includes such stars as 2007 Kentucky Oaks and Belmont Stakes winner Rags to Riches, two-time Horse of the Year and 2014 Kentucky Derby and Preakness champion California Chrome, and 2013 Kentucky Derby winner Orb.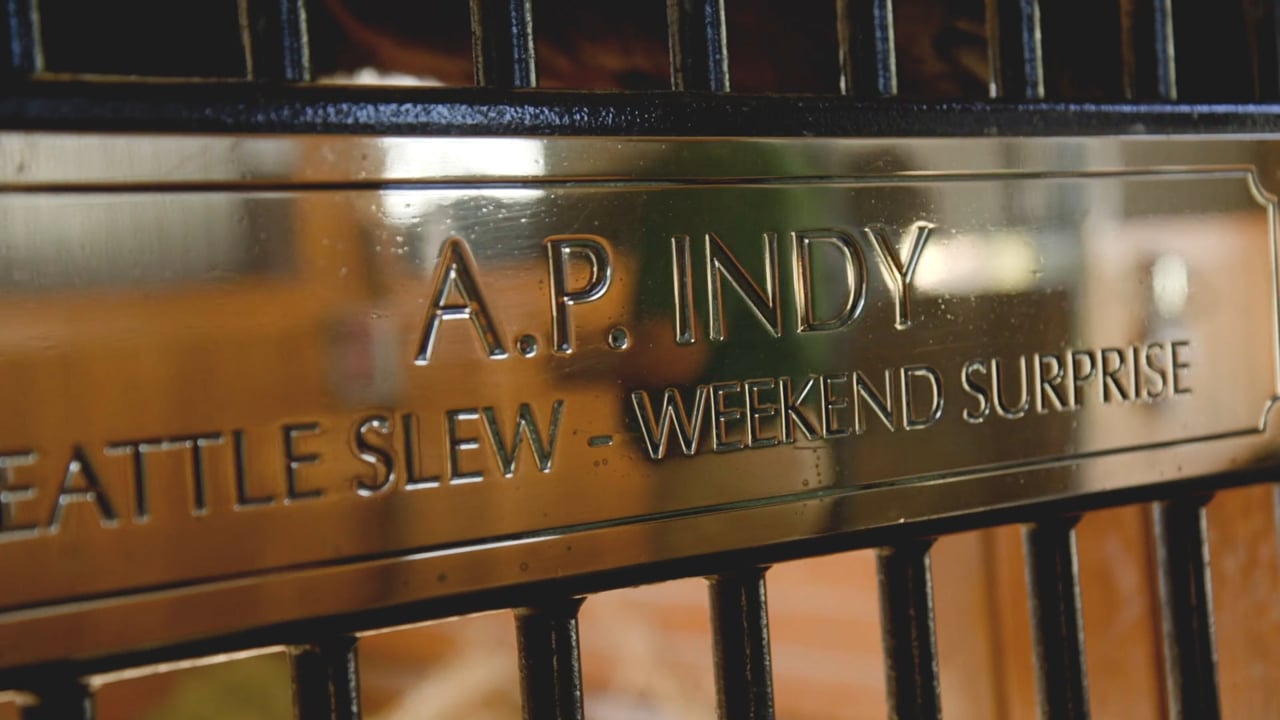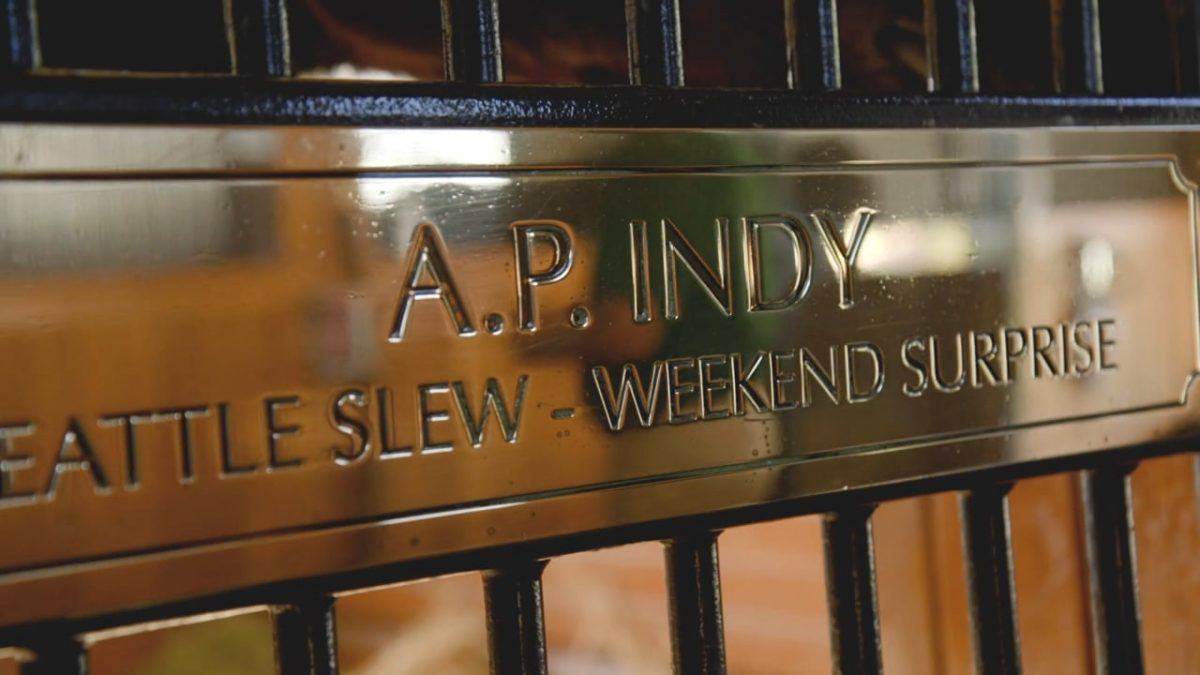 As the grandsire of renowned Belmont Stakes sire Tapit, who led the North American sire list three times, AP Indy is an ancestor of three Belmont winners the last decade: Tonalist (2014), Creator (2016), and Tapwrit (2017).
His lineage also includes one of the contenders for this year's Kentucky Derby – Honor AP. He is AP Indy's grandson through Honor Code, who was in Indy's last crop. Honor AP is currently 20/1 on Bovada to win this year's Derby.