La Liga players say that they're keeping all of their options on the table when it comes to voicing their opposition to a plan to play at least one regular season match in the United States, up to and including a strike action.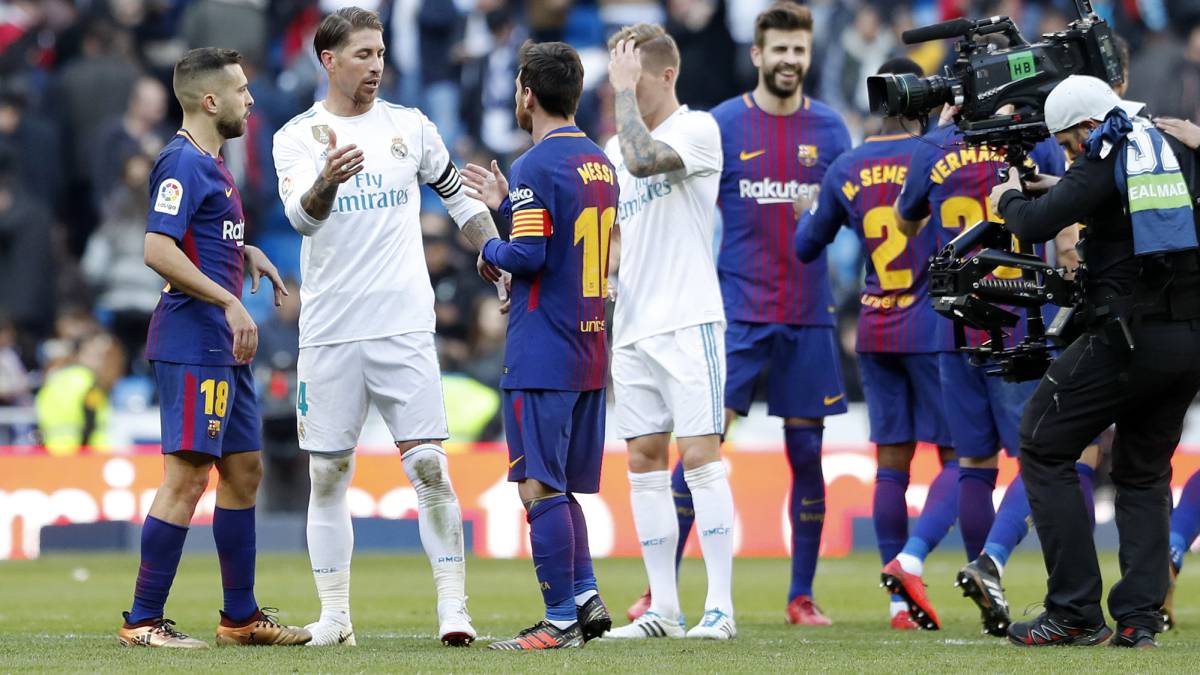 That decision comes on the heels of an 15-year agreement between La Liga – the top professional soccer league in Spain – and soccer organizer Relevent that would see the league put at least one game on American soil as early as the second half of the 2018-19 season.
Players' Union Angered by Lack of Consultation
On Wednesday, captains from the clubs in La Liga met in Madrid to discuss the situation, including prominent players like Barcelona midfielder Sergio Busquets and Real Madrid defender Sergio Ramos. Also in attendance was David Aganzo, president of the AFE – the players' union for the league.
According to Aganzo, the main issue is the lack of consultation with players before such a long-term and impactful agreement was made by the league.
"It's not just the game as such, in terms of health and travel," Aganzo told reporters. "It just makes no sense to have a game played in the United States and have one team have to give up a home game. It cannot be that a person takes a decision of a 15-year agreement, which affects many people and without consulting. We are fed up with not being valued."
Captains 'Unanimous' in Opposition
According to Aganzo, opposition to the plan was "unanimous" among the team captains. Given the level of outrage from players, the AFE is will to do whatever it takes to make sure their concerns are heard, he said.
"We need to sort this out with the union, and we will tell them all of our problems," Aganzo said. "If, from then on and after a few days, they don't answer, then we will have to solve the situation. We are going to try and see that it doesn't reach [a strike]. But we are willing to go right to the last option if it is necessary."
Busquets echoed that sentiment in a video message he shared via Twitter.
"We're all united, the union is strong and as our president has said, we all think the same way on this," Busquets said. "Together we are stronger and this is a path that we all want to take and we believe it's what is best for football."
La Liga made the agreement in order to help raise the league's profile in the United States, which continues to become an increasingly lucrative market for European soccer leagues. The English Premier League currently dominates American television coverage of European soccer, in large part due to a six-year broadcast deal with NBC.
The league says that Relevent plans to meet with the AFE in order to discuss the idea of playing a game overseas. And while the organizers want to have at least one club that American soccer fans are familiar with in the match, everyone involved has conceded that any match moved to the USA won't be one of the premier fixtures of the season.
"Logistically, the Clasico [between Barcelona and Real Madrid] in New York is not viable," La Liga president Javier Tebas told El Mundo.