Keeneland will celebrate its 85th anniversary by rolling out a meet-record $6 million in stakes purses – with an expanded 22 stakes events — in its 17-day Fall Meet this October.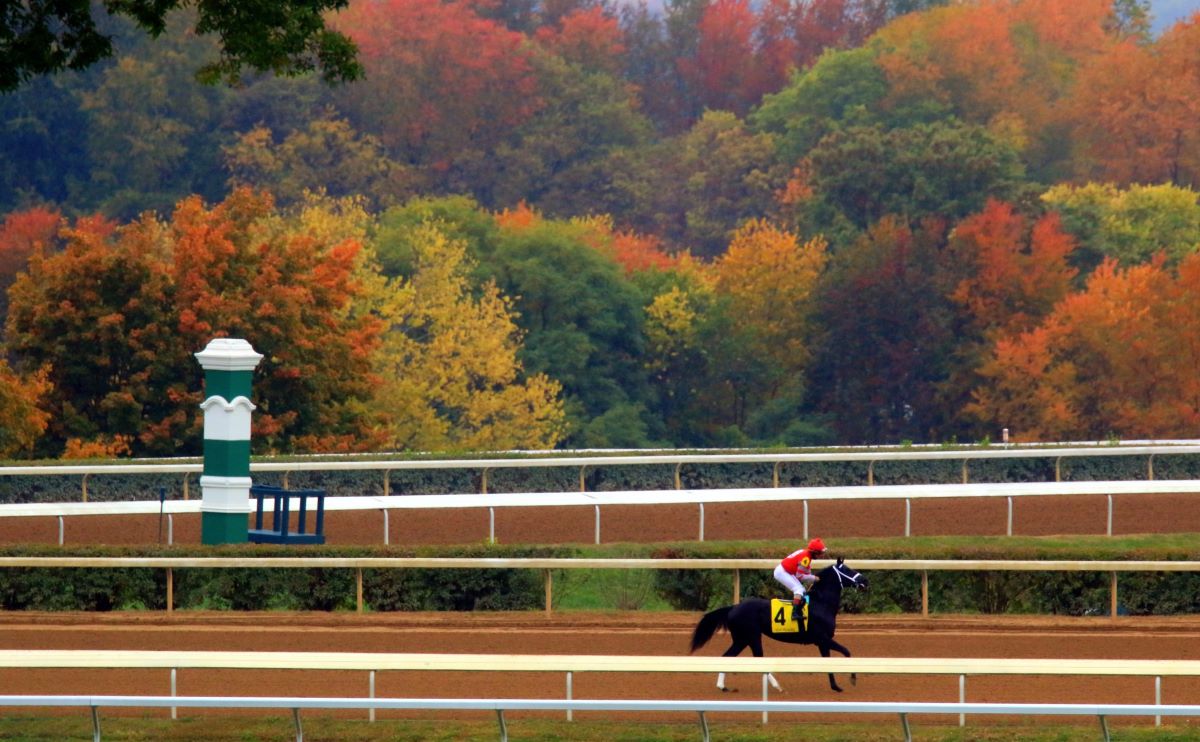 Along with those extra stakes – including two new ones for 2-year-olds – Keeneland is restoring all of its existing stakes purses, save three, to 2019 levels. Those are the Rood & Riddle Dowager, which gets a $25,000 boost to $150,000, the Grade 1 Keeneland Turf Mile ($750,000), and the Grade 2 Bourbon ($200,000). Those remain at 2020 levels.
"After thoughtful review by our racing team and input from horsemen, we made adjustments to our fall stakes program that will further elevate the quality of racing throughout the meet," Keeneland Vice President of Racing Gatewood Bell said in a statement. "We feel the lucrative purse money and expanded racing opportunities, including two new stakes for 2-year-olds, now in place will broaden Keeneland's appeal to horsemen and fans alike."
Those two new races are Black-Type stakes: the Myrtlewood for 2-year-old fillies and the Bowman Mill for juvenile males. The two $150,000 events run on Oct. 29 and 30th, respectively, helping shore up Keeneland's final weekend.
Six Grade 1s, six multiple stakes days
Keeneland's Fall Meet runs from Oct. 8 to Oct. 30. Six race dates have multiple stakes. Six of the 22 stakes are Grade 1s, while seven are Grade 2s.
The meet also includes 10 stakes incorporated into the Breeders' Cup "Win and You're In" Challenge Series. Those races bring a starting berth and an all-expenses-paid entry into its designated Breeders' Cup race. Those begin with the Grade 1 Alcibiades (BC Juvenile Fillies) and the Grade 2 Ogden Phoenix (BC Sprint) on opening day, Oct. 8.
The following day offers the Grade 1 Turf Mile (BC Mile), the Grade 1 Breeders' Futurity (Juvenile), the Grade 1 First Lady (BC Filly and Mare Turf), and the Grade 2 Thoroughbred Club of America (BC Filly and Mare Sprint).
Breeders' Cup contenders coming out of Keeneland
Sunday, Oct. 10 brings more Breeders' Cup Challenge Series events, starting with the Grade 1 Spinster (BC Distaff). The Grade 2 Bourbon sends its winner to the Breeders' Cup Juvenile Turf. The Listed Indian Summer sends its champion to the Breeders' Cup Juvenile Turf Sprint. The 10th and final Challenge Series event is the Grade 2 Jessamine (Juvenile Fillies Turf) Wednesday, Oct. 13.
Keeneland's official 85th anniversary is Oct. 15. The verdant Kentucky track opened on that day in 1936 for a nine-day meet.
"The Keeneland Fall Meet is incredibly important, and 85 years of racing at Keeneland is a testament to the uncommon vision of our founders, who tirelessly worked to create an entity that would take a leadership role in the global Thoroughbred industry and in the central Kentucky community," Keeneland President and CEO Shannon Arvin said in a statement.