Cristiano Ronaldo has scored at an impressive rate for Manchester United since joining from Juventus, in August. Even though her son is 36 and has previously hinted at a dream retirement from football as a Man. United player in front of the club faithful at Old Trafford, his mum has different plans for him.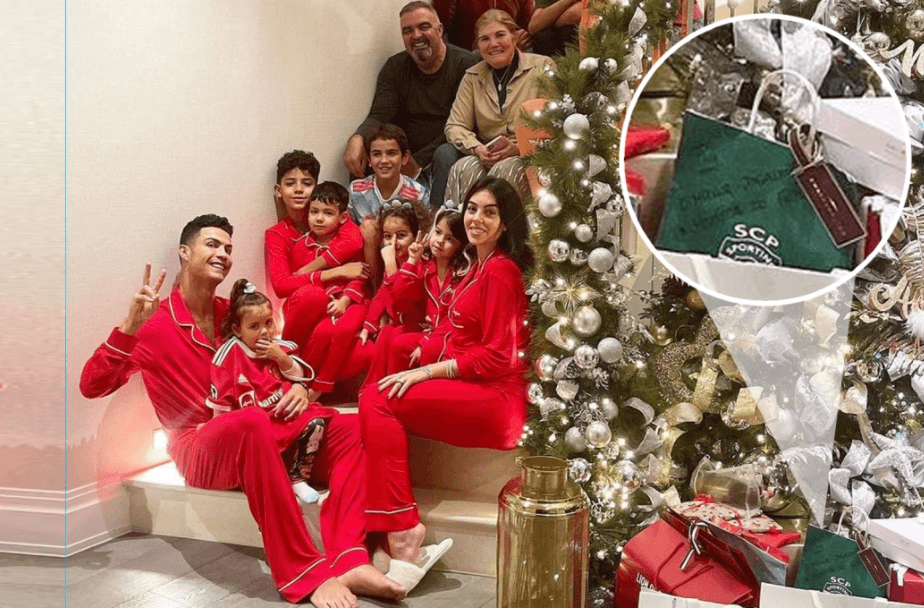 Dolores Aveiro wants Ronaldo to return to Sporting before quitting football. She made that clear over the summer when Sporting won the Portuguese title and fans came to celebrate in front of her house in Funchal, but also at Christmas, as she spent time with Ronaldo in Manchester.
Dolores was congratulated by Sporting fans after a picture on social media showed a Sporting branded bag under Ronaldo's Christmas tree. She didn't deny claims that it was her who bought the present, basically confirming the supporters' version of events.
The Sporting DNA
Dolores is a keen admirer of Sporting, following the club since Ronaldo was there as a teenager. She regularly posts pictures and videos on her social accounts showing her in the stadium or in front of the TV rooting for the Lisbon Lions. Talking to the ADN de Leao podcast earlier this year, she confessed to having told Ronaldo, "Son, before I die I want to see you return to Sporting."
Ronaldo left Sporting at 18 to join Manchester United in 2003. "If it won't be Cristiano, then let it be Cristianinho [Ronaldo's son] who will wear the Sporting shirt," Dolores Aveiro stressed. "He is more talented than his dad was at his age," she added.
In November, she reposted a photo to her Instagram story celebrating Sporting's 3-1 win over Borussia Dortmund in the Champions League. She wrote "Only you needed" in an apparent message to Ronaldo.
Before securing a move to United, Ronaldo was at +2000 to join Sporting Lisbon. The Portuguese champions were the sixth-favorite to have him, behind Manchester City (+210), Real Madrid (+1400), Manchester United (+1400), Paris Saint-Germain (+1600), and Bayern Munich (+1800).
Ronaldo played 19 games for Manchester United since returning, scoring 13 goals and assisting two.