Inter, which is part-owned by David Beckham, has the worst record in the MLS so far this season. On Wednesday, the team coached by former Manchester United star Phil Neville, lost its sixth straight game, falling 5-0 to the New England Revolution.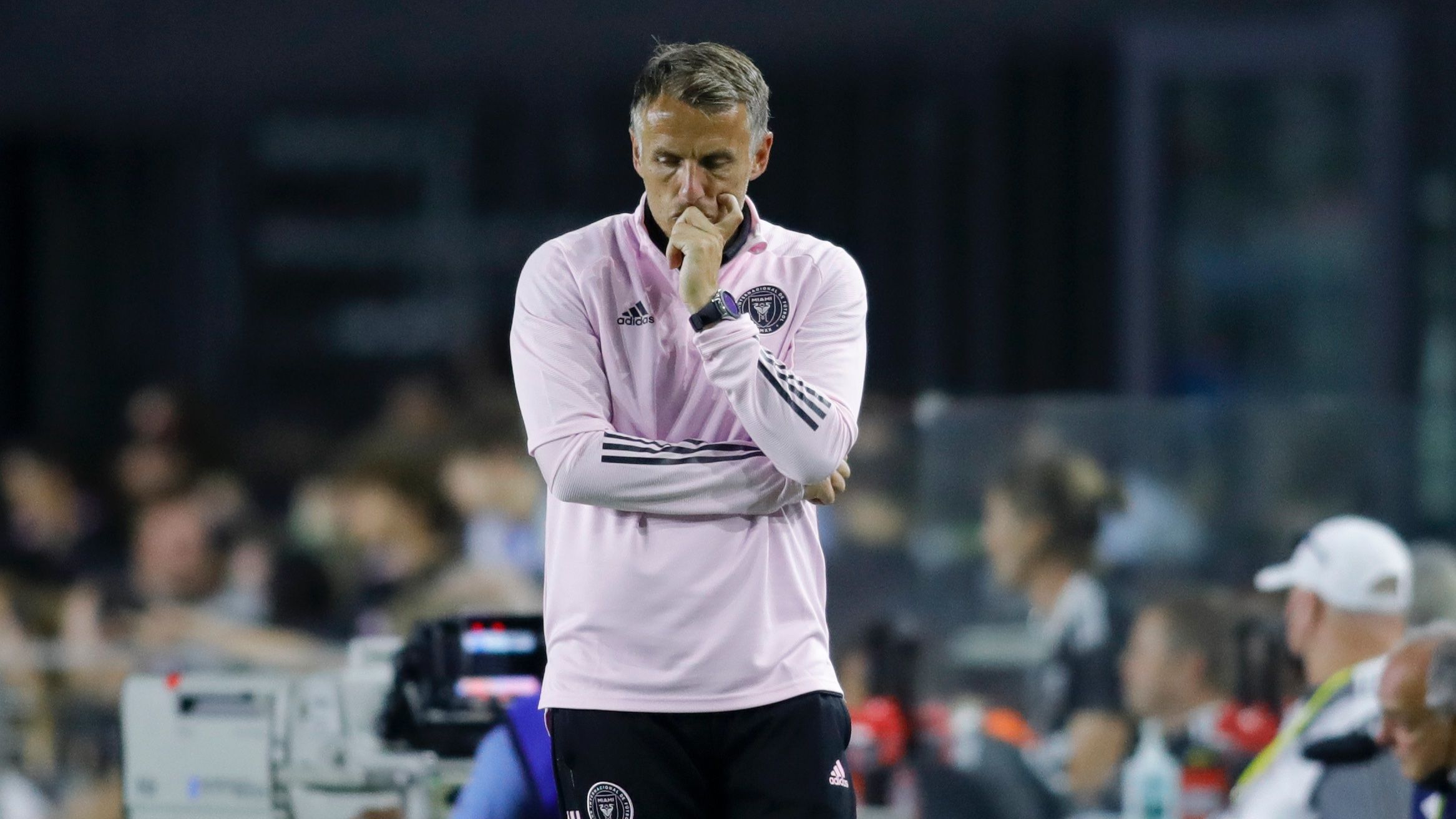 Neville asked his players to "take a long, hard look at themselves," after the team's latest loss, which placed them at the bottom of the Eastern Conference. In their nightmare six-game run, Inter scored just one goal and conceded 13. Currently, the team has the worst record of all the 27 sides competing in the MLS.
Superstars Gonzalo Higuain and Blaise Matuidi were in the starting 11 against New England, but they couldn't stop the Eastern Conference leaders from going up 4-0 at halftime. New England has the highest number of points in the MLS so far this season.
— Inter Miami CF (@InterMiamiCF) July 22, 2021
Neville took charge of Inter Miami in January. The former defender admits his team's last performances took him by surprise.
"I wasn't expecting this. The players now need to take a long, hard look at themselves," Neville said. "And so do I. We win and we lose together. Ultimately, it's my job to make this team better. That's on my shoulders. When we suffer a disappointment, we need to make sure that we can recover," the manager added.
The Englishman then spoke about the lack of "courage and bravery" from his team on the pitch:
"That's what football is about: having courage, bravery, not letting your teammates down on the pitch. We're not doing that and it's something we've not done for the last six games. We have to rectify that as soon as possible."
Neville appealed to his players' egos to get them out of their current situation. "I asked them to look in the mirror and ask 'what are you doing for the team?' Nothing will deter me from trying to be a success at this club."
Before coaching Inter Miami, Neville was in charge of England's women's national team. Since joining Inter, he won just two league games.