England's Harry Kane has managed to get his foot in the door for the World Cup's Golden Boot, the award given to the player who scores throughout the month-long tournament.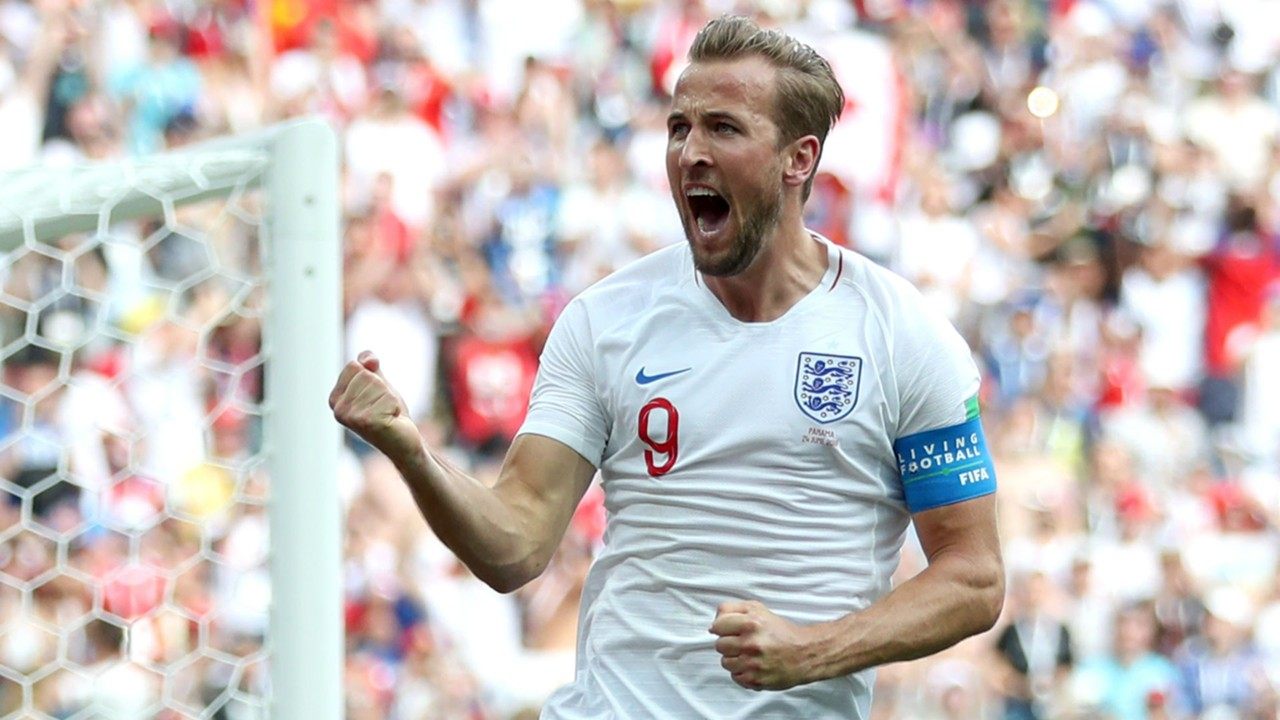 As of Tuesday, Kane was in the lead with five goals after only two games. Romelu Lukaku of Belgium, and Cristiano Ronaldo have four. England plays their next game Thursday, against Belgium.
When odds for the Golden Boot opened, Kane was far down the list at 16/1. Ahead of him were Lionel Messi of Argentina at 9/1, Neymar of Brazil at 10/1, France's Antoine Griezmann and Germany's Timo Werner at 12/1, and Ronaldo and Gabriel Jesus of Brazil at 14/1.
Now the odds are heavily in Kane's favor. He is now listed at 11/5, while Ronaldo is 10/3 and Lukaku is 4/1.
Kane Strikes Again and Again
England's opening match in Russia was against Tunisia, and England's captain didn't take long to show his offensive prowess. He knocked in the rebound of John Stones's header off a corner kick to give his country the lead 11 minutes into the game.
He then rescued his team from what could have been an embarrassing tie against the inferior Tunisia when he headed in a corner kick four yards from the goal with a minute into stoppage time.
"We made a lot of fans back home in the pubs happy," Kane said after the 2-1 victory.
In England's second game, beating Panama, 6-1, Kane added three more to his total, scoring on two first-half penalty kicks and a deflection in the 62nd minute to complete the hat trick.
Those who bet on Kane to win the Golden Boot, however, might not be happy at manager Gareth Southgate. He has hinted that he may rest his star against Belgium, since the team has locked up a spot in the Round of 16.
"Obviously it will be very important for Harry, he's sitting proudly at the top," Southgate said. "He's gone ahead of some major names in English football history in terms of World Cup goals and that should make him incredibly proud. But he also knows the team is the most important thing and we have to make decisions that are right for the team. I always have to balance what's right for the squad."
Lakuku Nursing Injury
Good news for Kane is that his closest pursuers aren't gaining ground. Ronaldo didn't score in Portugal's 1-1 draw against Iran on Monday, and Lakuku could join Kane on the sidelines for Thursday's game.
Belgium manager Roberto Martinez said he will most likely rest Lakuku, who suffered a minor ankle injury he suffered in the team's 5-2 victory over Tunisia.
"We need to assess the injury concerns," Martínez said. "We'll make decisions based on that but there will be major changes against England."
Neymar, Messi Off-Target
Brazil's Neymar and Argentina's Messi have been major disappointments in regards to goal scoring. Neymar had one goal in two games, getting his lone score in stoppage time against Costa Rica.
Messi has been an even bigger flop. He has gone scoreless in two games and the 31-year-old has hinted he may retire from the international team, especially if they fail to advance to the Round of 16.