When they said "yes" to a friendly match against German 2 Bundesliga club Heidenheim, the coaches at amateur club Romerstein didn't think their clash would be covered all around the world.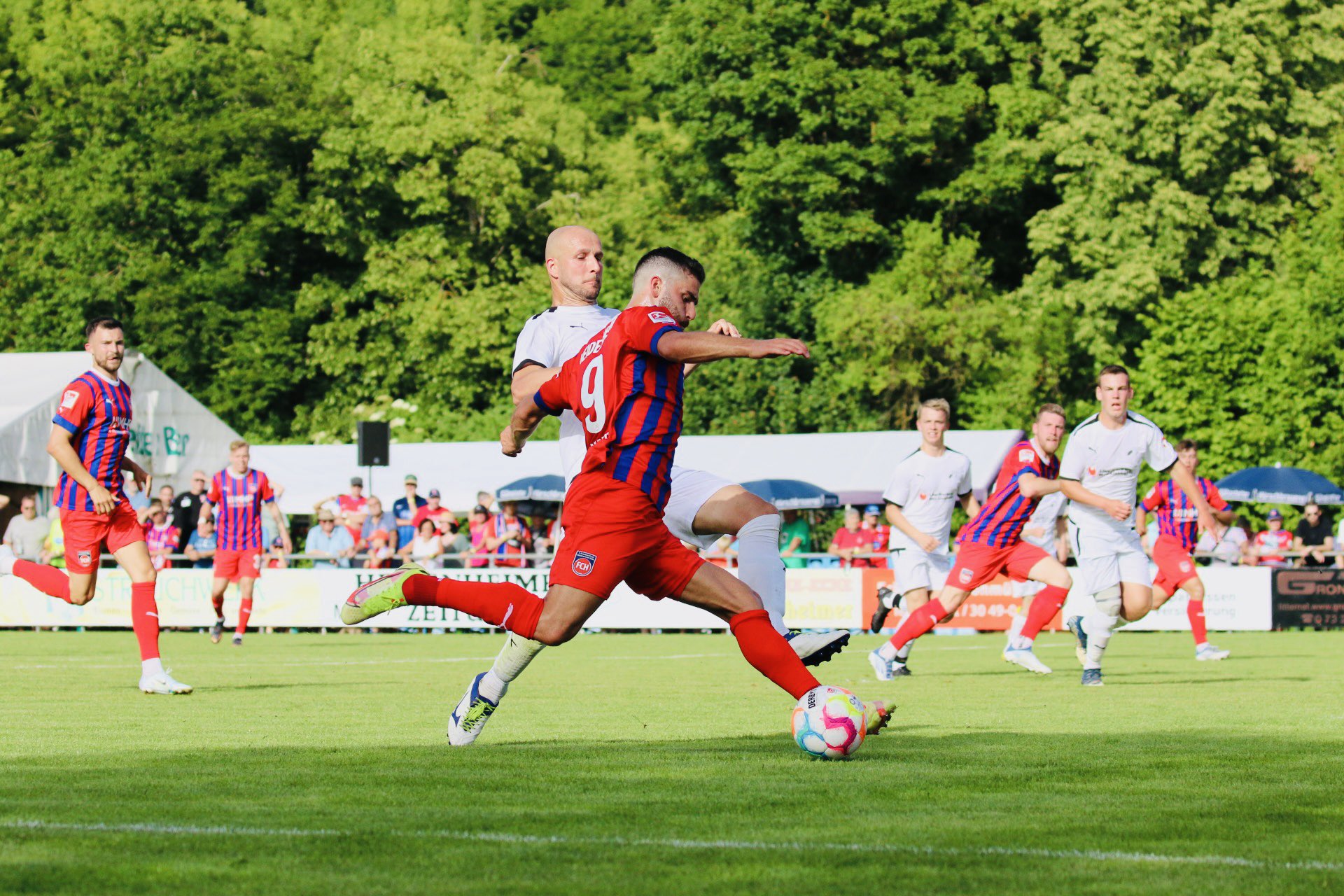 And it probably wouldn't have if it wasn't for the game's unusual scoreline. Heidenheim won the match 29-0, ignoring the status of their opponents and the early stage of preparation ahead of their new campaign. Five hundred fans watched on as Heidenheim showed no mercy toward ninth-tier Romerstein and its amateur players. Heidenheim was ahead 13-0 at halftime, then scored another 16 goals in the second half. The game against Romerstein came just 24 hours after another serious Heidenheim beating, with Steinheim suffering a 7-0 defeat.
"Wir hatten viel Tempo im Spiel" – Für den FCH gab's beim 29:0 in Donnstetten den zweiten Sieg im zweiten Testspiel! 💪

🔴🔵 #NurDerFCH

— 1. FC Heidenheim 1846 (@FCH1846) June 19, 2022
Heidenheim manager Frank Schmidt can be happy for his players' confidence. Stefan Schimmer, who came on as a sub in the second half, netted six times, while Tim Kleindienst and Elidon Qenaj scored four each.
Heidenheim came close to promoting into the German top flight in each of the previous four seasons, but finally failed. The German 2 Bundesliga is one of the most spectacular leagues in Europe, as the promotion places are contested fiercely each year by at least one-third of the 18 participating clubs.
Heidenheim isn't among the bookies' favorites to top the 2 Bundesliga at the end of the 2022-23 season. The team is currently at +1300. Eight clubs are ahead in the odds race, with Hamburg leading the pack at +300. Fortuna Dusseldorf stands at +600, while Arminia Bielefeld is third at +700.