Cristiano Ronaldo was the subject of debate for soccer fans around the world after the game Portugal played in Serbia on Sunday in the World Cup Qualifiers for Qatar 2022.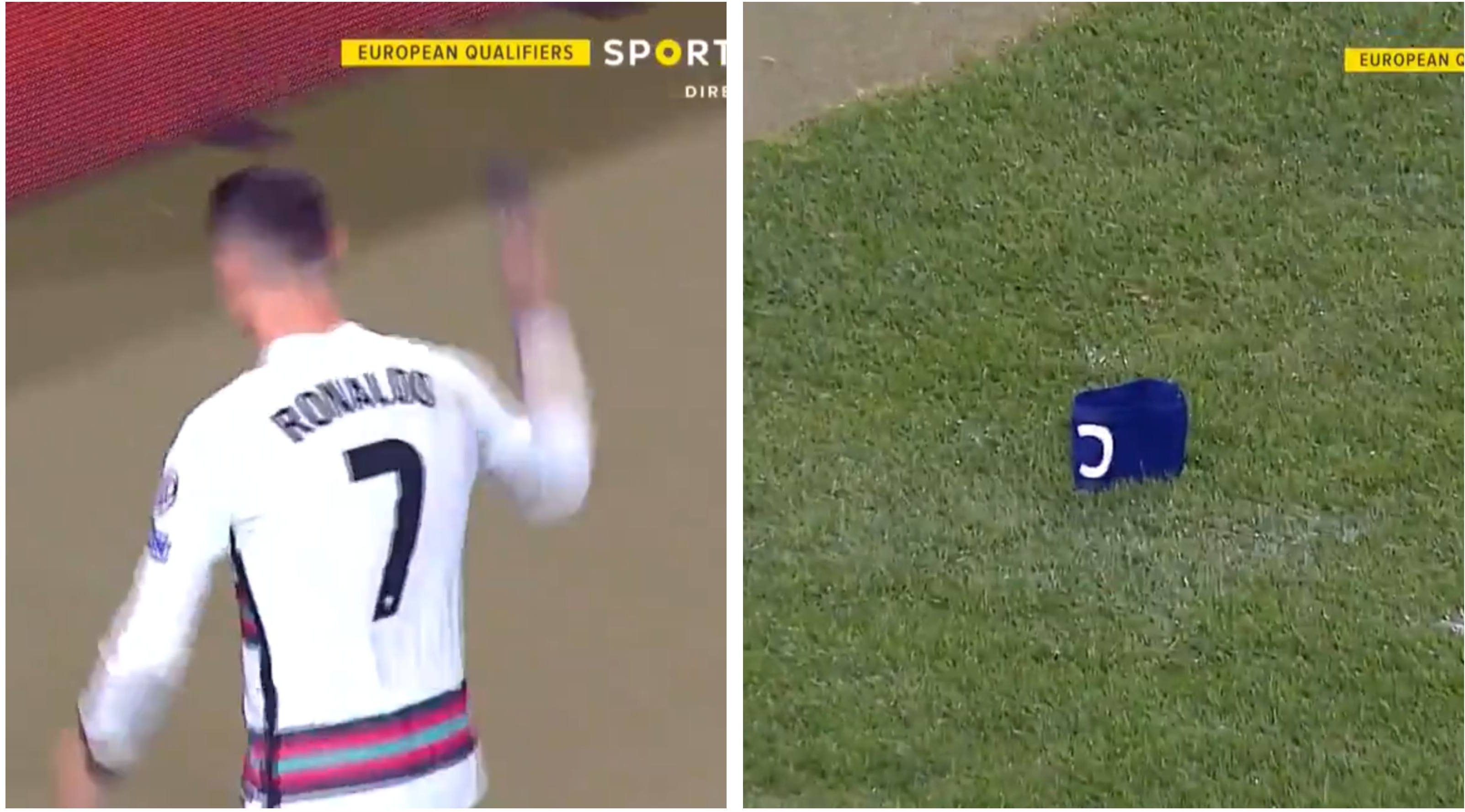 The 36-year-old forward was left fuming after a decision from the referees denied him a goal in the dying moments of the match played in Belgrade on Sunday. With the two teams tied at 2-2, Ronaldo thought he'd scored a decisive goal in the third minute of extra time. But Dutch referee Danny Makkelie and his assistant couldn't spot the ball crossing the goal line before Serbian defender Stefan Mitrovic cleared it.
Ronaldo reacted in an unprecedented way, deciding to just leave the pitch after his protests only got him a booking. Despite the fact that Makkelie hadn't whistled for the game to finish, the Portuguese superstar walked off while making angry gestures towards the ref. Ronaldo also threw his captain's armband to the floor, attracting criticism from former colleagues and fans alike. The game finished 2-2.
Cristiano Ronaldo walked off the pitch before the final whistle at the end of the Serbia-Portugal game, and threw his captain's armband in frustration. pic.twitter.com/I2i9uwkPhM

— ESPN FC (@ESPNFC) March 27, 2021
It wasn't only Ronaldo who was left furious. Portugal manager Fernando Santos went straight to the Dutch refs once the game finished.
"Regarding the late goal, I have no doubts. The referee himself has just apologized. I have just spoken to him," Santos revealed in Portugal's postgame press conference. "He said he had just seen the video and that I was right. He apologized. That's the second time it's happened, a referee apologizes after a qualifying game."
No VAR World Cup 2022 qualifiers?
Santos was unhappy with UEFA's decision not to have Virtual Assistant Referee (VAR) implemented in the qualifiers. The virtual assistant is currently in place in all the big domestic leagues in Europe, and in the UEFA Champions League.
"I told the referee on the pitch, with great respect, that it's unacceptable to play a World Cup qualifying match without VAR and goal-line technology," Santos said. "He also told me that it's important to have it. Then I said 'Sorry, but the ball was half-a-meter inside the goal'. It was obvious."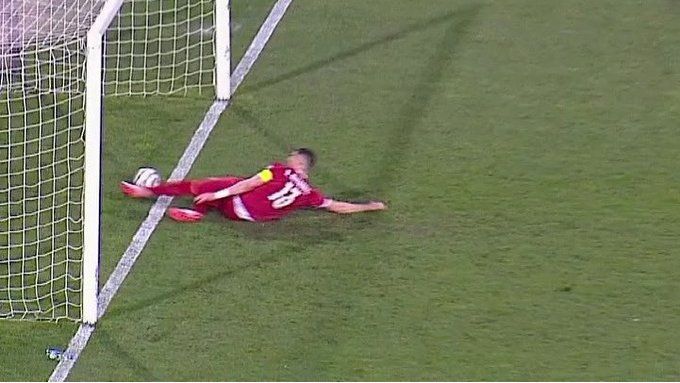 Talking to Portuguese paper, A Bola, Makkelie confirmed he spoke to Santos and his players.
"I apologized to Mr. Santos and to the Portuguese team for what happened," Makkelie said. "As referees, we work a lot so we make the best decisions. When we are part of the news because of incidents like these, we are never happy."
Former Portuguese star slams Ronaldo for armband gesture
Coach Fernando Santos preferred not to make any comments on Ronaldo's outburst, saying he "didn't see" it because he was too furious about the disallowed goal.
"I've been told he [Ronaldo] didn't react well, but that's the total frustration of someone who is denied his late winner and gets frustrated. But I don't know what he's done, so I prefer not to speak about this subject," Santos said.
Ronaldo's former colleague in the Portuguese National team, Fernando Meira, didn't hold back from criticizing the country's most iconic player.
"Cristiano had a natural reaction, but it's unacceptable for a National team captain. He can't throw the armband and go to the locker room while the game continues. You can't accept that from a player of his importance. I understand his frustration and I do agree with him that the goal was valid. But he is there to set an example. And it wasn't a good one in Belgrade," Meira told the Portuguese news site, Record.
---
World Cup European Qualifiers: Group A winner betting odds

Portugal 2/7
Serbia 5/2
Rep. of Ireland 50/1
Luxembourg 50/1
Azerbaijan 200/1
source: Betvictor
---
Ronaldo justifies response with national pride
Ronaldo took to Instagram to explain his reaction, saying he believes the "entire nation" was affected by the refs' wrong call.
"Being the captain of Portugal is one of the biggest honors of my life and it fills me with pride. I always gave and will give everything for my country, it's a thing that will never change," Ronaldo started. "But there are difficult times to deal with, and even more when we have the feeling that an entire nation is being harmed. Let's lift our heads and face the next challenge! Come on Portugal!," he added.
Ronaldo couldn't find his way back to scoring for the National team in Portugal's qualifiers this month, the 1-0 home win over Azerbaijan, and the 2-2 draw in Belgrade against Serbia. Ronaldo now has four consecutive games in Portugal's shirt without scoring. It's not only at the club level with Juventus where Ronaldo wants to beat all existing records. With 102 goals for Portugal under his belt, he's just seven behind Iranian legend Ali Daei, who holds the record for the most international goals.
Serbia and Portugal lead the race to Qatar 2022 in Group A of the European qualifiers. The two are on equal points (four) after playing two games each. The Republic of Ireland, Luxembourg, and Azerbaijan are also part of the same group.
There will be no further sanction for Ronaldo after his angry reaction in Belgrade, so he can go one step closer to Daei when Portugal meets Luxembourg in their next qualifying game on Tuesday. Ronaldo is at +550 for scoring a hat-trick and +150 to be the first goal scorer of the evening.