Simona Halep eased into the French Open quarterfinals with a dominant 6-1, 6-0 victory over Iga Swiatek on Monday, confirming her position as the woman to beat at Roland Garros.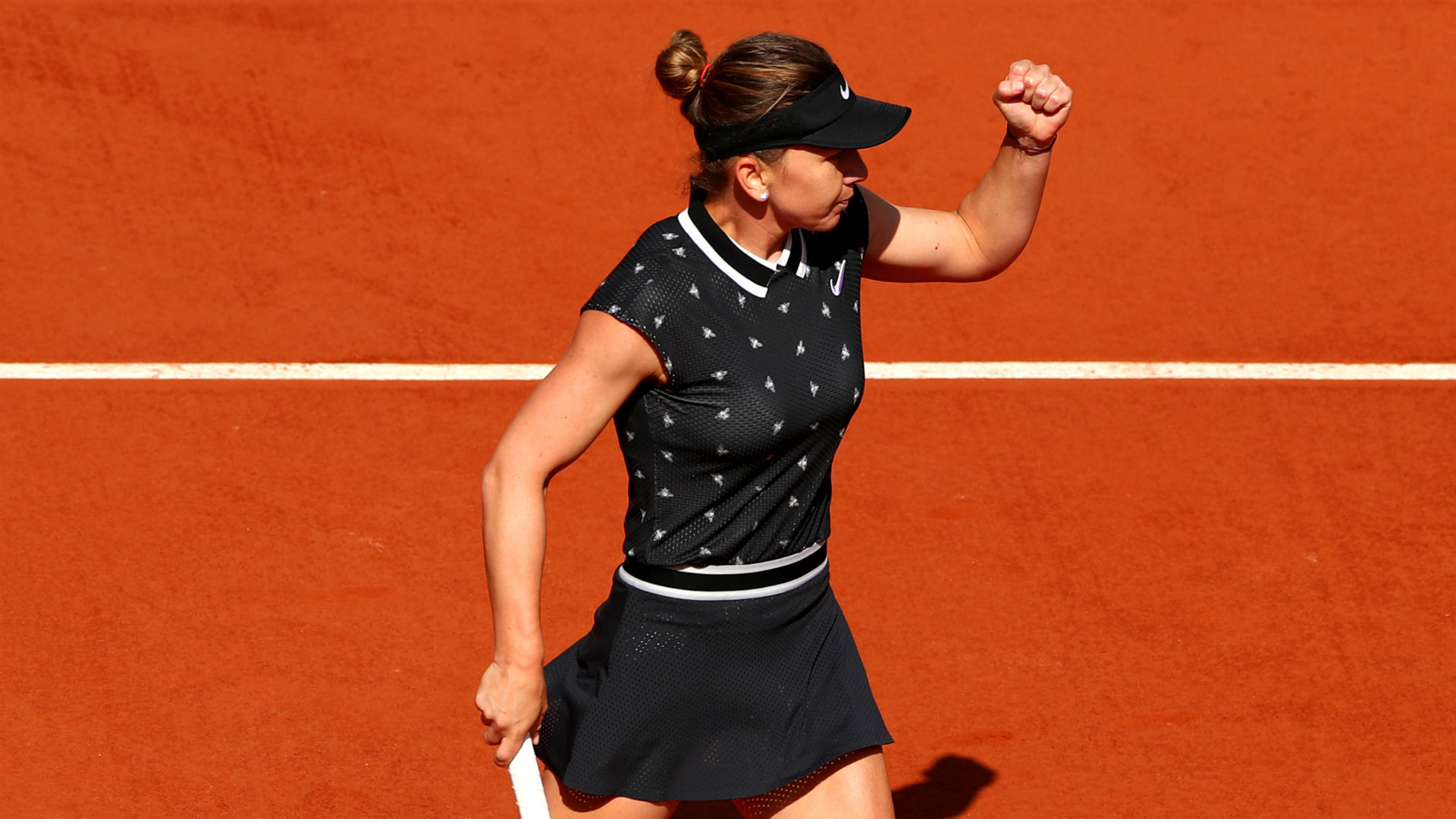 Halep has become the clear top choice in the women's draw following the surprising eliminations of Serena Williams and Naomi Osaka in the third round.
Osaka Fails in Effort for Third Straight Slam
Both Williams and Osaka were bounced from the tournament on Saturday, with Williams losing to fellow American Sofia Kenin, while Osaka was eliminated by Katerina Siniakova.
Kenin scored a 6-2, 7-5 win over Williams, who was seeking her 24th Grand Slam title. While Williams admitted that she wasn't quite back at full fitness for the French Open, she still praised the play of her opponent.
"In that first set, in particular, she hit pretty much inches from the line, and I haven't played anyone like that in a long time," Williams told reporters after the match. "I just saw a player that was playing unbelievable."
Meanwhile, the 21-year-old Osaka had been chasing after her third straight Grand Slam title. But the Japanese superstar acknowledged after her 6-4, 6-2 loss to Siniakova that playing as the world No. 1 was a different experience for her.
"Usually I find it very freeing and fun," Osaka said after the match. "This time around, I was kind of tense the entire time."
Those results leave Halep as the clear favorite in the draw, with FanDuel posting her as a +135 choice to win the tournament. Sloane Stephens (+440) is the closest contender remaining, with Ashleigh Barty (+700) and Marketa Vondrousova (+750) close behind.
French Open Favorites Dominate Men's Draw
Meanwhile, the men's draw at the French Open continues to be dominated by the top seeds. Each of the top five seeds has made it through to the quarterfinals, as have seven of the top 10 players.
The one exception is No. 24 seed Stan Wawrinka, who managed to squeak by 20-year-old Stefanos Tsitsipas 7-6 (8-6), 5-7, 6-4, 3-6, 8-6 in a five-set marathon.
"I love and enjoy to play in front of people, to play in the biggest tournaments you can play. Today was something really special," Wawrinka said in a post-match interview. "For sure, when I'm on the court, I try and remember, also, everything I have done to be here."
As a reward for winning, Wawrinka now gets to play Roger Federer, his Swiss countryman who has beaten Wawrinka in 22 of their 25 previous matches. Federer has yet to drop a set at the French Open, beating Leonardo Mayer 6-2, 6-3, 6-3 in the fourth round to become the oldest men's singles quarterfinalist at the tournament since 1971.
The man to beat remains Rafael Nadal, who easily got past Juan Ignacio Londero by the same 6-2, 6-3, 6-3 score. Novak Djokovic also had a nearly identical fourth round, beating Jan-Lennard Struff 6-3, 6-2, 6-2.
"Everything is coming together beautifully," Djokovic said afterwards. "But it's still a long way to go."
Nadal (-140) is favored over the field, and is widely expected to easily dispatch No. 7 seed Kei Nishikori in the quarterfinals. Djokovic (+250), Dominic Thiem (+800), and Roger Federer (+1400) are all favored in their quarterfinal matches as well, and are expected to be the toughest challengers for Nadal – with the 11-time French Open champion set to face his eternal rival Federer in the semifinals.