Dynamo Kyiv is touring Europe to promote Ukraine's cause after the Russian invasion which ruined millions of lives. Dynamo played matches all around the continent over the past months and will head to England next week to meet Everton at Goodison Park.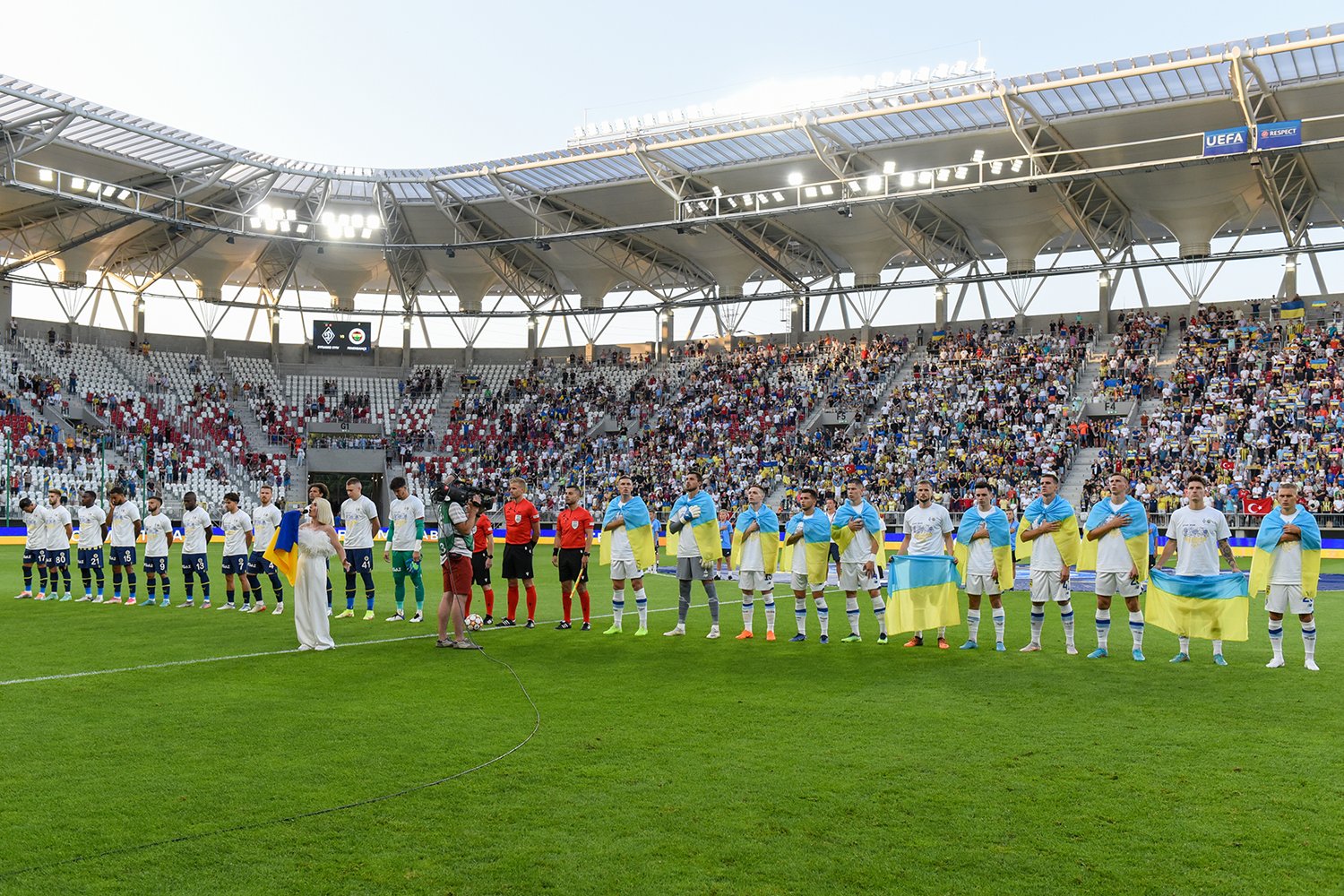 The Ukrainian giants played in France, Germany, Belgium, Switzerland, Poland, Turkey, and Romania, among others. All the money resulting from their games went to charities supporting war victims and refugees. The initiative for the tour belonged to Dynamo manager Mircea Lucescu, who started making efforts for it to happen soon after Putin's troops invaded on 24 February.
"It's really important that people all around the world don't forget what's happening in Ukraine," Lucescu told Online Gambling.
"We are trying to make a statement through our football. It's really important for the people to be together during these times," he stressed.
"Not only football fans attend these games. Refugees come so they can be with their own. Also, charities are supported thanks to these events. Football can move hearts and inspire hope," Lucescu concluded.
For the friendly game on 29 July, Everton will offer Ukrainian refugees free tickets. The Merseyside club announced that all proceeds from the game, including donations from supporters, will go to humanitarian charities supporting Ukraine. The club also contributed with a $600k donation to the Ukraine Humanitarian Appeal in March.
Dynamo hopes to reach the Champions League group stage
Almost eight months after playing their previous official match, Dynamo kick-started its campaign with a 0-0 draw against Fenerbahce, in the Champions League second qualifying round.
The clash took place in Lodz, Poland, with the second leg scheduled to take place in Istanbul on Wednesday.
Dynamo is at +270 to reach the third qualifying phase of the Champions League, while Fenerbahce sits at -500.
The Ukrainian domestic season is planned to kick off next month in the western part of the country and Kyiv, with no spectators allowed at matches.
Dynamo reached the Champions League group stage in 2020 and 2021. In February, the Ukrainian league was stopped following the Russian invasion, with all results canceled for last season at domestic level.