Eight of the best teams in European soccer are in action this week as the UEFA Champions League reaches the quarterfinal round.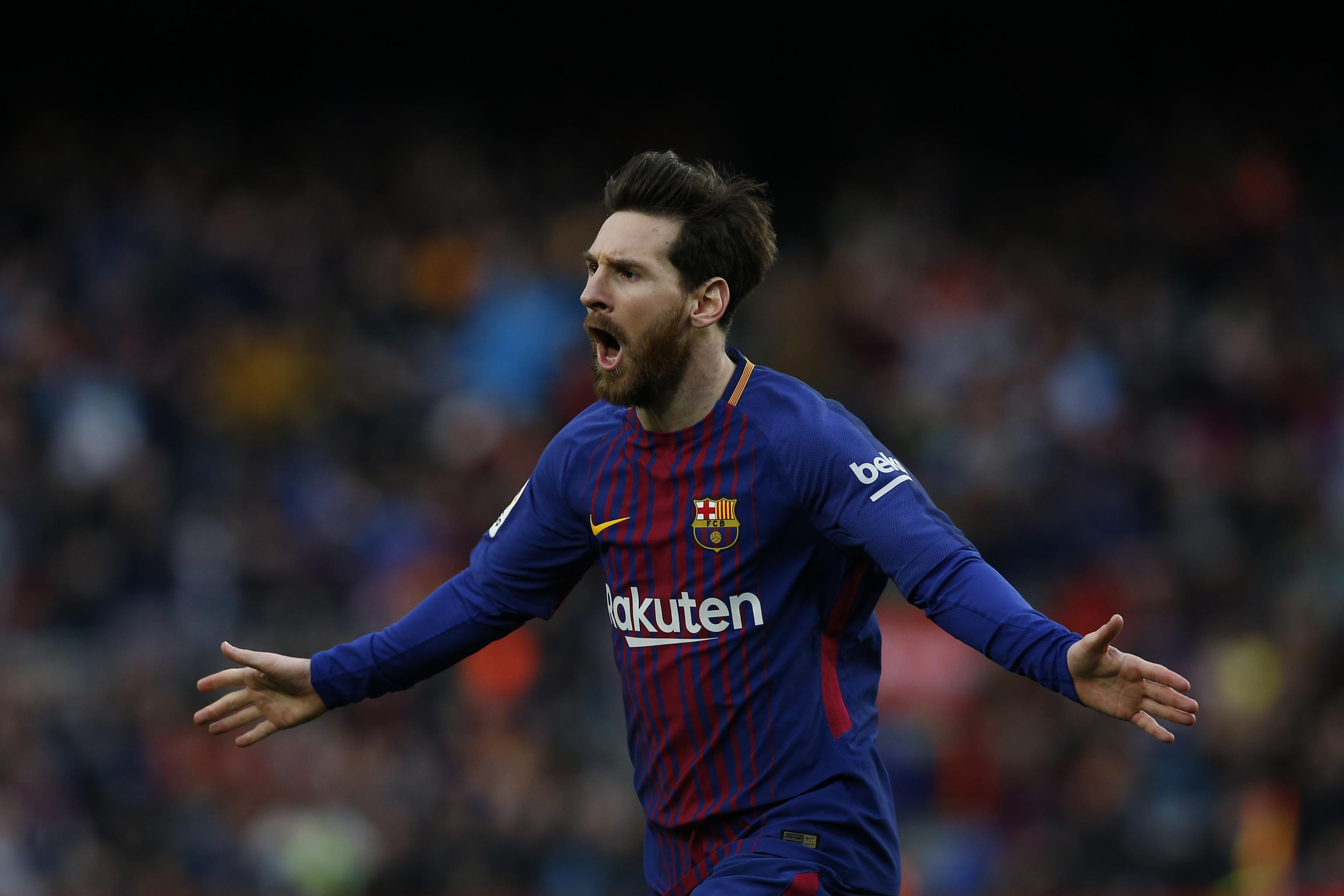 The eight remaining sides come from the four strongest leagues in Europe. Three play in Spain, while two each hail from England and Italy. The final team, Bayern Munich, is part of the German Bundesliga.
Barcelona are the overall favorites to win the Champions League at 5/2 odds. They are closely followed by Manchester City (16/5), Bayern Munich (7/2) and Real Madrid (9/2).
Each of the quarterfinal matchups is played over two legs — the side that scores the most total goals over those two games will move on to the semifinals.
Tough Test: Juventus vs. Real Madrid
The first leg matches begin on Tuesday with Real Madrid traveling to face off against Juventus. Real is red hot right now, having won 10 of their previous 11 matches. That has helped the team recover from a season that appeared to be coming up short of the club's always lofty expectations.
"The match comes at a good time for us," Real Madrid forward Lucas Vazquez told reporters after a 3-0 win against Las Palmas. "We have been doing things well for the last few months, playing better, more goals, it's a good moment and now we have to try to take advantage of it."
Oddsmakers feel good about Real's chances as well. At Paddy Power, the visitors are a slight 7/5 favorite, while Juventus can be backed at 21/10 odds. A draw (11/5) is also likely, which would keep plenty of drama in play for next week's second leg back in Madrid.
Fate or Destiny: Bayern Munich vs. Sevilla
Tuesday also sees Bayern Munich travel to play against Sevilla. This marks the furthest that Sevilla have ever advanced in the Champions League, and they now get the honor of playing underdog to one of the most decorated clubs in all of Europe.
Bayern (8/15) are heavy favorites to get a win in Spain, and are even more favored to advance through to the semifinals. But defensive midfielder Javi Martinez has warned his team that Sevilla (9/2) poses every bit the threat of any other team left in the field after watching the Spanish side eliminate Manchester United in the previous round.
"Maybe people think they're not as good as Barcelona or Real Madrid, but I think they are," Martinez told ESPN. "If we are not at 100 percent, they can beat us."
Star Power: Barcelona vs. Roma
Wednesday sees the largest mismatch and perhaps the most intriguing match of the quarterfinals.
First, Barcelona (1/5) hosts Roma (12/1). Few expect Barcelona's star-studded side to have much trouble with the visitors, and the underdogs know the challenge they face.
"We're up against the very best in Messi," said Roma forward Stephan El Shaarawy. "Every time he gets on the ball, he can make something happen."
EPL Rivalry: Liverpool vs. Manchester City
The final quarterfinal match sees English rivals clash as Liverpool plays host to Manchester City. While Man City (13/10) has been the class of the English Premier League this season, Liverpool (5/2) has proven to be their most difficult opponent in domestic play.
"Liverpool are still the only team that's been capable of beating us in the Premier League," said Man City midfielder Ilkay Gundogan. "But we're aware why this happened, although we performed pretty well that day."