We laid out three Premier League bets last week that could add some extra folding money to punters' wallets. We went 2-1, absolutely nailing the Arsenal -1/2 goal line when Sheffield United buried the ball in the back of the net in the 83rd minute to steal a 1-1 draw.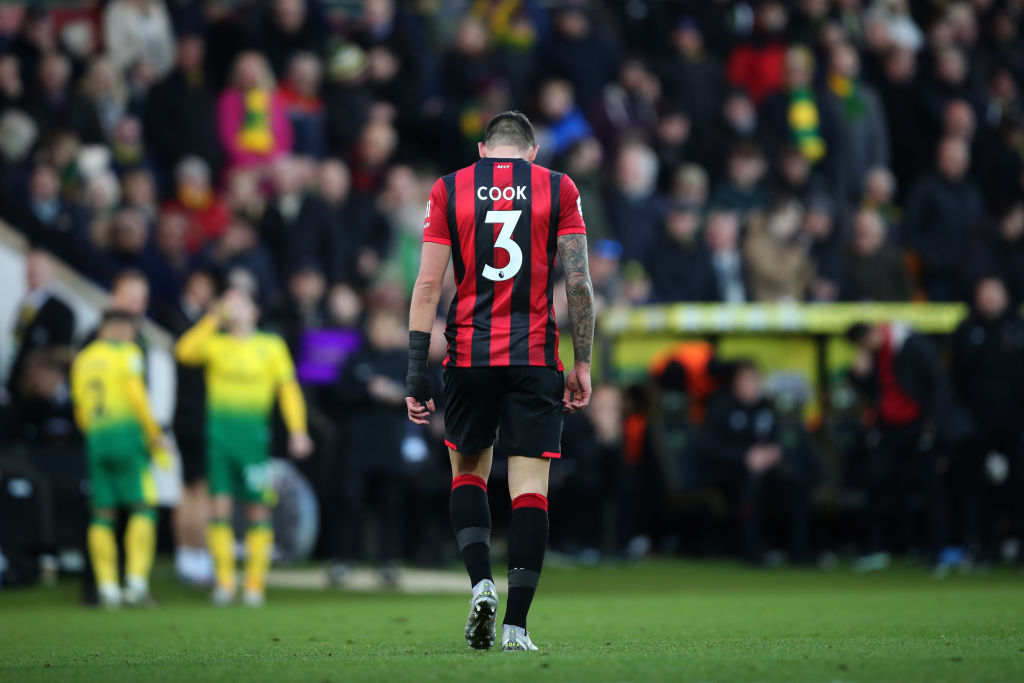 In our second pick, we took Over-2 ½ goals in the Southampton-Wolves game. That piece of high theater featured Southampton taking a 2-0 halftime lead before remembering why they've been relegation bait for much of the season, promptly spitting up three, second-half goals to fall, 3-2.
Our one miss happened when Leicester decided to stop playing defense in the second half and allowed Burnley to not only equalize, but smash-and-grab a 2-1 win with a late goal. Throw in a blocked Jamie Vardy penalty-shot, and we probably have to question Leicester's motivation going forward now that they can't win the title. All's not lost for the Foxes though, as they most likely sewn up a top-four spot in the Champions League.
Next up, we have a mid-week slate of games due to the FA Cup on Saturday. There are 10 games to choose from — six on Tuesday, three on Wednesday, and one Thursday. Of these games, three offer the savvy bettor nice overlay value in terms of line vs. trends and percentages.
Brighton and Hove Albion at Bournemouth – Under-2½ Goals
Right now, Bournemouth would have trouble scoring in a brothel. The Cherries somehow managed to get shut out, 1-0, by Norwich last week – quite the feat, considering Norwich has allowed the most goals in the Premier League this season, and sports an EPL-worst, -22 goal differential.
To be fair, Bournemouth played much of the game with 10 men when Steve Cook was sent off for a beautiful save to prevent a goal.
Problem was, Cook used his hand to make the save, and he's a center back, not a goalkeeper. That not only dismissed Cook, but gave Norwich a penalty it converted.
Even with that, Bournemouth scored only 20 goals in 23 games this year. This includes getting blanked in their last four Premier League games, and in five of their last six. The outlier in that stretch was a 1-1 draw against Arsenal on Boxing Day.
That impressively unimpressive streak also includes a 2-0 Brighton victory that wasn't that close when these two squads met three weeks ago. There's no reason this Brighton team should dominate anyone like that, especially since the Seagulls have been struggling against slipping into the relegation zone themselves.
That, along with the fact Brighton lost in its two previous trips to Liberty Stadium, makes staying away from a side and diving into the Under the right choice.
Take Under 2 ½ goals
Arsenal at Chelsea – Over 2¾ Goals
Talk about your teaser lines. Chelsea is a ¾-goal favorite, a line that, on its face, makes perfect sense. After all, the Blues won this fixture 3-2 last year, beat Arsenal, 2-1 three weeks ago with two late goals, and are 6-2-0 at Stamford Bridge in all competitions against the Gunners.
Given the way these two squads tease their fans with equal amounts brilliance and bafflement, a teaser line is totally in form.
Speaking of form, Arsenal's isn't good right now — a byproduct of an ill-assembled team asked to do things beyond its capabilities.
The Gunners have scored multiple goals once in their last seven Premier League games, including a 2-0 New Year's Day beating of Manchester United. They're 2-5-3 since December 1.
That said, do you really want to be giving goals with a young Chelsea team that is capable of everything from that late, two-goal flurry against Arsenal on the road, to losing 1-0 on a 94th-minute goal at Newcastle last week?
No, you want to understand these two are consistently inconsistent — a trait that will result in both sides making mistakes, and goals being scored.
Take Over 2¾ goals
Wolverhampton Wanderers +1 vs. Liverpool
There's danger in taking any side against the best team in Europe, but we're going to play this game because there's some value to be had.
First off, this is your classic trap game: a road game for the Reds against a tough, resilient, well-coached opponent coming right after an emotional game against their blood rivals. Liverpool's 2-0 victory over Manchester United could have been much worse; such was the home side's domination. United never threatened to win that game.
Second, by scoring three, second-half goals against Southampton last week, Wolves showed a refusal to yield. They just keep coming, and coming, and coming.
Third, that resilience could allow them to keep the game reasonably close, especially being at home and getting a goal. That said, this is a tightrope act, given the fact Wolves haven't scored against Liverpool in their last three games.
Still, that's why they call this "gambling."
Take Wolves +1