England has been hit with a stadium ban after the incidents at the Euro 2020 final hosted at the iconic Wembley in London on July 11. England lost the final against Italy on penalties, with problems reported inside and outside the grounds before, during, and after the event.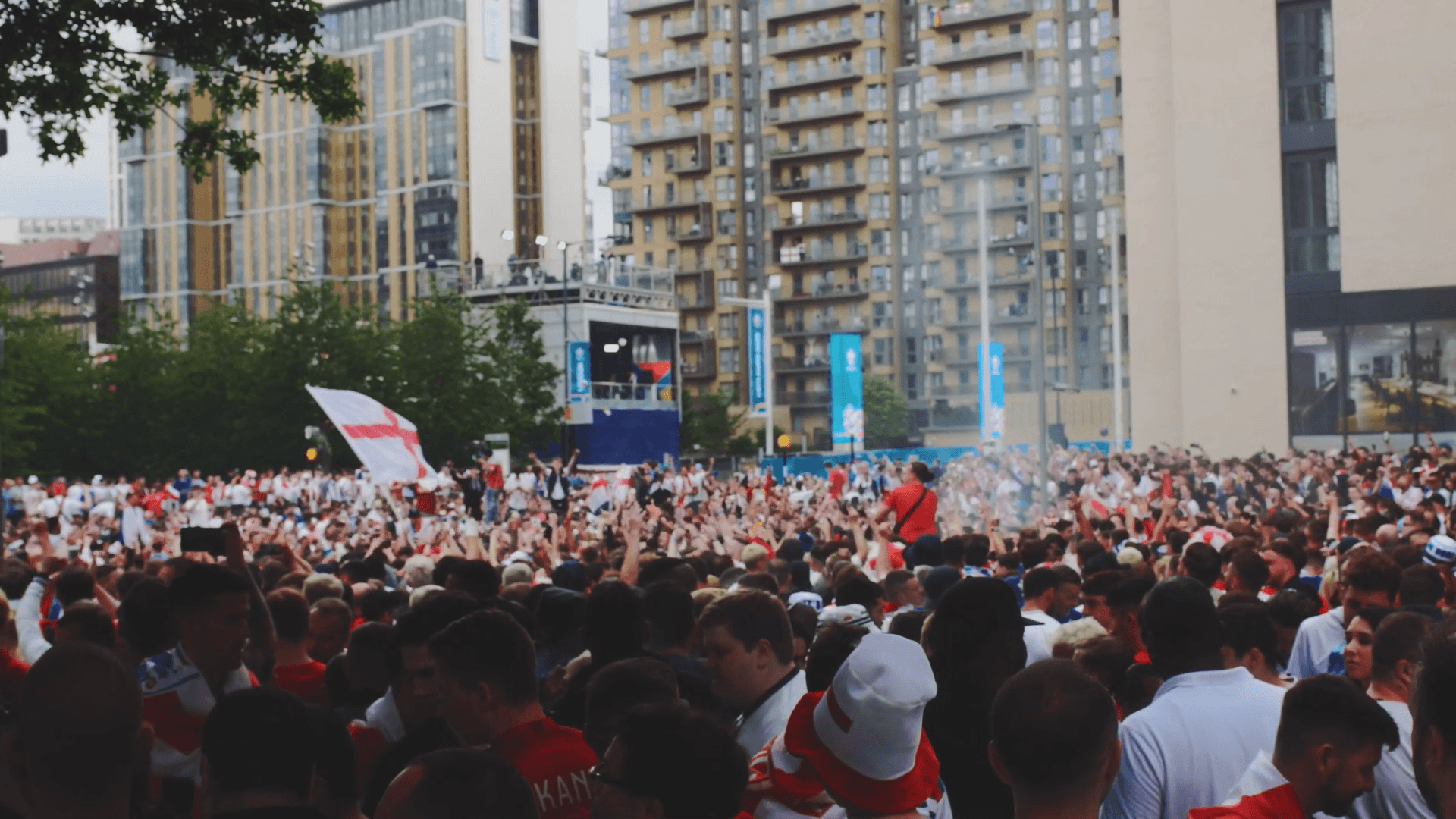 The punishment is unprecedented for the English national team. According to the Telegraph, the English Football Association (FA) will lose up to $7 million in revenue as a consequence. UEFA decided to ban England for two games, but the sanction for the second match was suspended for two years. The FA remains under surveillance, which means the ban can be applied at any moment if incidents happen again.
A fine of $116K was also applied by UEFA. At the final in July, thousands of fans broke into Wembley without tickets, occupying seats they weren't entitled to, and not allowing the rightful holders to sit. There were also reports of beatings following England's dramatic defeat, with videos shared on social media.
A few Italian supporters and stewards were injured and needed medical attention. Players' families were also affected; Harry Maguire's dad suffered broken ribs, while the son of Italy coach Roberto Mancini was unable to reach his seat.
The Mecca of Football. Wembley. Tonight. #Euro2020 final. #ENG #ITA #ENGITA pic.twitter.com/RMRf5rpaat

— OGCOM (@OGambling) July 11, 2021
The stadium ban is a first for England. It will apply in UEFA competition, meaning it will only go into effect in June 2022 when the Nations League kicks off.
In the aftermath of UEFA's ruling, the FA responded through a statement saying they condemn the behavior that caused the punishment. The FA commissioned an independent review to prevent such scenes from ever happening again.
"Although we are disappointed with the verdict, we acknowledge the outcome of this UEFA decision," the FA's press release wrote. "We condemn the terrible behavior of the individuals who caused the disgraceful scenes in and around Wembley Stadium at the Euro 2020 Final, and we deeply regret some of them were able to enter the stadium," the statement added.
The FA also said it working on preventing future incidents of this type from happening again. "We are determined that this can never be repeated, so we have commissioned an independent review, led by Baroness Casey, to report on the circumstances involved," the FA revealed.
The decision-makers in English football hope the unpleasant events at Wembley in July won't affect the joint British-Irish bid to host the World Cup in 2030. It's expected that their file will compete with the one readied by Spain and Portugal.