The Egyptian FA complained about the treatment received by Mohamed Salah and his teammates throughout the World Cup qualifying playoff match held in Senegal on Tuesday.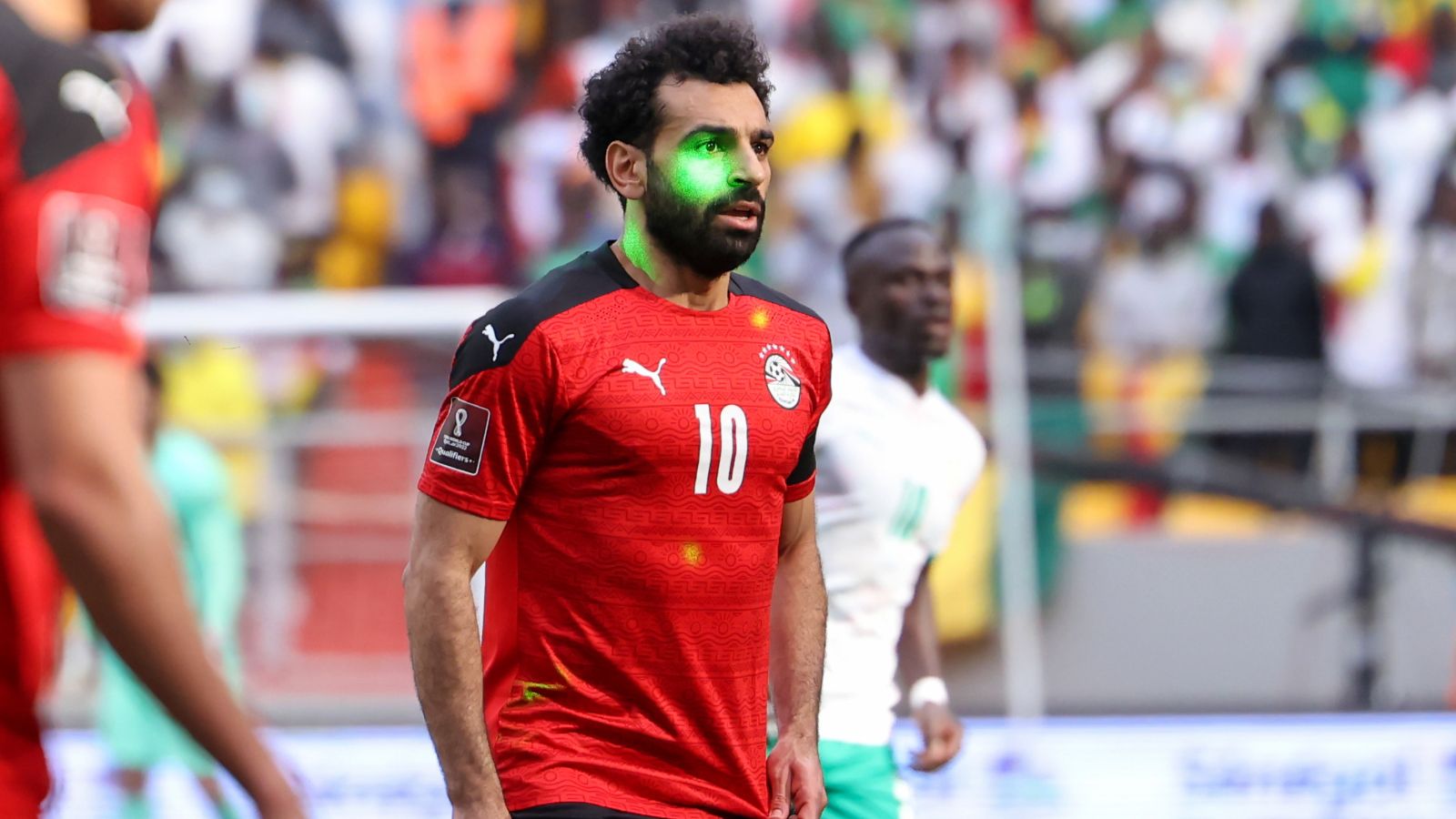 Egypt lost the second leg of the playoff 1-0, after winning identically at home. World Cup qualification was only decided following a penalty shootout. Salah missed one of the penalties and so did two of the other three penalty takers on Egypt's team as hundreds of green laser lights covered their faces. The other Liverpool star involved in the playoff, Sadio Mane, netted Senegal's decisive penalty to send his national team to the World Cup.
I mean, just look at this. Salah sails his penalty over… and surely anybody would, given the lasers.

Mane scores, Senegal wins the shootout, Egypt out of the World Cup pic.twitter.com/tgHmCmW8uu

— Henry Bushnell (@HenryBushnell) March 29, 2022
Apart from the incidents in the stadium, the Egyptian FA claims the team's bus was attacked with rocks and bottles before entering the locker room area.
"The Egypt national team have been exposed to racism with offensive signs in the stands against the Egyptian players in general, and Mohamed Salah in particular," a statement from the Egyptian FA revealed.
"The crowd also intimidated the players by throwing bottles and rocks at them during the warm-up. The Egyptian group's buses have also been exposed to assaults that led to broken windows and injuries; filed with pictures and videos as proof in the complaint submitted," the message added.
The game in Senegal wasn't the only African qualifier to arouse controversy. Nigeria missing out on the World Cup caused havoc in Abuja, where the clash against Ghana took place. Thousands of Nigerian fans invaded the pitch after the 1-1 draw against Ghana, with an anti-doping FIFA official being killed.
Ah Nigeria 😞 pic.twitter.com/zvbYJVkCI7

— King Eben (@King__Eben) March 29, 2022