If you are sad about NFL ending, then try betting on the NBA with a DraftKings promo code designed exclusively for new customers. If you bet $5 on a pre-game sports wager, you will receive $150 in bonus bets. We will explain below how to claim this promo.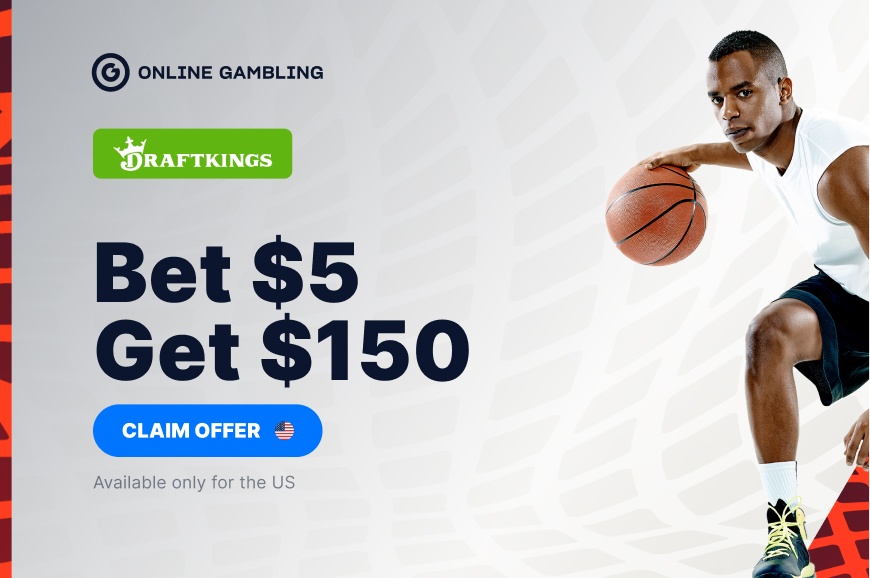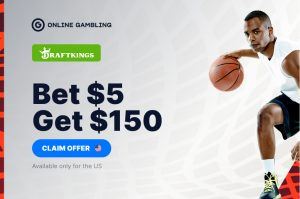 The NBA will be celebrating its All-Star Weekend festivities, but the Wednesday slate is your last big one this week with 10 games scheduled, including an ESPN doubleheader with Cavaliers-76ers and Pelicans-Lakers. You also will see Nikola Jokic and Luka Doncic active against each other for just the second time this season, and the last meeting was decided 116-115 in Dallas' favor.  
To get this promo, click here to go create your DraftKings account. After making a $5 deposit, place a $5 bet on the pre-game moneyline for any NBA game or other sporting event. When your bet settles, you will receive six $25 bonus bets for a total of $150 in bonus bets.  
DraftKings promo code for NBA Wednesday
You do not need to enter a code to qualify for this DraftKings promo. You just have to be a new user to the sportsbook. Be sure to fund your account with at least $5 and place a $5 bet on a pre-game moneyline. Live bets do not qualify and neither do any parlays or bets on the spread or bets on an event like golf that does not have a moneyline option.   
At DraftKings, you can make a wide variety of NBA bets. You can bet on first basket scorers from different games, create a parlay of prop bets focusing on players who will score 20-plus points that night, and bet on who will have a triple-double. You also can just bet on traditional sides and totals for each game as well as get competitive odds for alternate lines for the 10 games on this Wednesday schedule. No matter what you choose to bet on, this DraftKings promo is one you can claim by betting any pre-game moneyline this Wednesday.   
How to claim the DraftKings promo code for NBA Wednesday
For new users wishing to claim this promo, just follow these easy steps: 
Head over to the DraftKings site to create your account.
Deposit a minimum of $5 into your account.
Make a $5 moneyline bet pre-game (not live).
Win or lose, once your bet is settled, you will receive a total of $150 in bonus bets paid out as six $25 bets. 
How to use the DraftKings NBA promo code
There is no code to get this promo as it is for users who are new to the DraftKings sportsbook. Once you have made your account, just do a $5 deposit and bet $5 on a pre-game moneyline bet. It cannot be a parlay or a spread or total bet. Only moneyline counts, and it has to be done before the game goes live. Once that bet settles, you will receive $150 worth of bonus bets paid out as six $25 bet credits. These must be used within 7 days of receiving them or they expire. They are not withdrawable and they must be used on the sportsbook.   
Betting on NBA Wednesday with DraftKings
Some of the most bet-on games this Wednesday in the NBA will be the hyped ones featuring Cavaliers-76ers and Mavericks-Nuggets. But some of the best value picks could be found in the other matchups such as Rockets-Thunder where Oklahoma City is a league-best 8-4 ATS as a home favorite this year. The Rockets are an abysmal 5-24 SU on the road this season. The Rockets are also just 10-18 ATS as a road underdog. 
The struggling Chicago Bulls could also be another matchup to take advantage of this Wednesday. Chicago is 10-19 on the road while Indiana is 17-14 at home. The Bulls lost their fourth game in a row Monday night as not even a home game against Orlando could end the slide. The Bulls are an NBA-worst 11-19 ATS in games following a loss this year, and they already lost to the Pacers three weeks ago in a 116-110 game. 
No matter which game you choose your moneyline winner to come from, you should sign up for DraftKings to make use of this new promo to get your NBA bets off to a good start before All-Star Weekend.  
Who is eligible for the DraftKings Sportsbook promo code?
The DraftKings Sportsbook promo code is available to new customers in the following states:
Coming soon
Online Massachusetts sports betting is expected soon. Keep up to date with the latest Massachusetts sports betting promos at Online Gambling.