NBA fans can enjoy All-Star Weekend even more with a DraftKings promo code designed for new users. If you can make a winning bet of $5 on a pre-game moneyline wager, you will receive $150 in bonus bets. Read on for how to make use of this offer.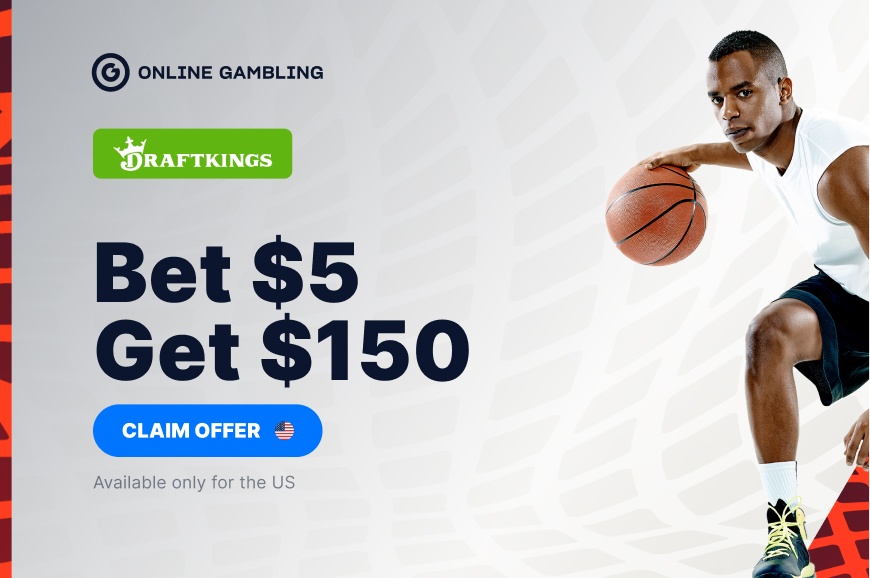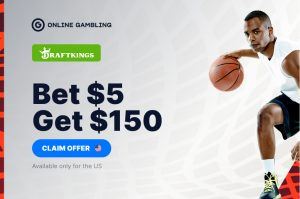 The NBA All-Star Game returns to Utah this Sunday night as Team LeBron takes on Team Giannis in a battle of the stars of the Western and Eastern Conferences. This is the sixth year that the NBA has used a captain format, and Team LeBron is 5-0 in the last five All-Star Games. We'll see if he can make it six in a row. 
To get this promo, click here to create a DraftKings account. Make a minimum $5 deposit and $5 wager on any pre-game (non-live) moneyline market, and if your bet is a winner, you will receive $150 in bonus bets. 
DraftKings promo code for NBA Sunday
This DraftKings promo is only eligible to new customers who have never placed a bet on the sportsbook before. You will want to place your $5 bet on a non-live moneyline, and we would recommend doing it on a heavy favorite in college basketball if you want to maximize your chances of winning the bet to receive the $150 in bonus bets. 
Once you get your bonus bets this weekend, you will always find plenty of NBA markets to bet on for each game ranging from sides and totals, player props, same game parlays, futures, and more at DraftKings.  
How to claim the DraftKings promo code for NBA Sunday
You only need to follow these few steps to earn your promo from DraftKings. 
Visit the DraftKings site to start creating a new account.
Deposit a minimum of $5 to your account.
Place a $5 bet on a pre-game moneyline on something favorable to hit like an NCAA basketball, NHL, or NBA game.
After your bet settles as a win, you will receive the winning amount of your bet and an additional $150 in bonus bets, which will be paid as six $25 bets. 
How to use the NBA All Star promo code
You do not need to enter any code to get this promo. It is designed for new customers at the DraftKings sportsbook. Upon creating your account, deposit at least $5 so you can place a pre-game moneyline bet of $5 on a market like an NCAA basketball, NHL, or NBA game. You should avoid the NASCAR races and golf tournaments if you want the highest chance of winning the bet as that is the only way you can earn bonus bets. Like Kevin Hart says in the commercial, bet on the overdog. 
After your bet settles as a winner, you will receive that money and $150 in bet credits, which will be paid out as six $25 bets. These bets must be used on the sportsbook and they re not withdrawable. They will expire within 7 days and be removed from your account if you do not use them in time.  
Betting on NBA All-Star Game with DraftKings
Betting on the NBA All-Star Game has gotten trickier in recent years, especially if you go for the total where the over always seems like the popular pick because of how little defense gets played in this game. 
But this is another year where the Elam Ending is going to be used, which takes the score at the end of the third quarter and adds 24 points to the leading team's score, which becomes the target score. The fourth quarter is played without a time limit as the winning team just has to hit that target score, so your over bet could be cooked if the game is surprisingly lower scoring through three quarters. 
But you could just do a bet on Team LeBron or Team Giannis to win, and you could bet on the All-Star Game MVP, which went to Steph Curry last year. He will sit this one out with injury, but it should be a fun game Sunday night. Remember to place your $5 moneyline bet this weekend and you can enjoy $150 in bonus bets if your bet is a winner at DraftKings.  
Who is eligible for the DraftKings Sportsbook promo code?
The DraftKings Sportsbook promo code is available to new customers in the following states:
Coming soon
Online Massachusetts sports betting is expected soon. Keep up to date with the latest Massachusetts sports betting promos at Online Gambling.