NASCAR fans will want to take notice of a DraftKings promo code available for new customers. If you place a winning bet of $5 on a pre-game moneyline pick, you will be rewarded with $150 in bet credits. Find out below how to take advantage of this offer in time for the big race Sunday.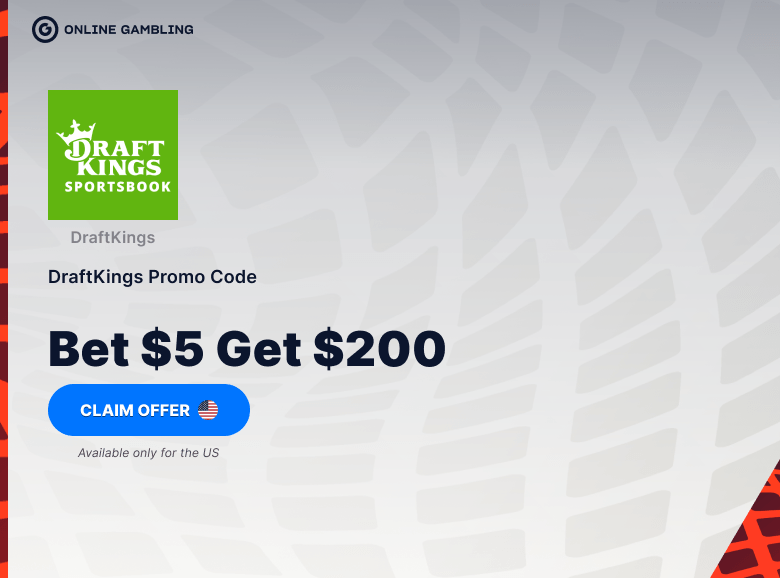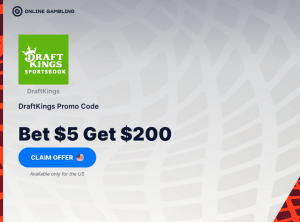 The NASCAR season kicks off in epic fashion again with the 65th racing of the Daytona 500 this Sunday. Forty drivers will enter and only one will prevail. At DraftKings, Kyle Larson (+1000) is the odds-on favorite to win, but there are also some interesting picks in Denny Hamlin (+1200), Chase Elliott (+1200), and Jimmie Johnson (+4000) is looking to make his return to the big race for the first time since 2020. 
To pick up this promo, click here to start making your DraftKings account. By doing a $5 deposit and a $5 wager on any pre-game moneyline market, you will receive $150 in bet credits if your bet wins. 
DraftKings promo code for NASCAR Sunday
This DraftKings promo is only available for new users who have not placed a bet on the sportsbook before. You also want to make sure you place your qualifying bet before a game starts as live bets will not qualify.  
You will have to bet on a market that has a clear moneyline winner, so this race and golf tournaments are not good choices for this promo as you have to make sure your bet wins to claim the $150 bonus bets. This is why you'd want to bet on an NBA or NHL game to win the bet credits that way.  
How to claim the DraftKings promo code for NASCAR Sunday
Just follow these simple steps to claim your promo from DraftKings:  
Go to the DraftKings site to create your new account.
Make a deposit of at least $5.
Wager $5 on a moneyline bet pre-game on something like an NHL or NBA game.
If your bet settles as a win, you will then receive that winning amount plus an additional $150 in bonus bets to be paid out as six $25 bets. 
How to use the Daytona 500 promo code
There is no specific code to enter to receive this promo. It is only for new customers at the DraftKings sportsbook. After you've created your account, deposit $5 so you can place a pre-game moneyline bet of $5 on something like an NHL or NBA game. Avoid the NASCAR races and golf tournaments if you want a better chance of winning the bet so you can get your bonus bets. 
Once your moneyline bet is settled as a win, you then will receive the winning amount on that wager plus the $150 in bet credits, which are paid out in six $25 bets. You must use these credits within a week of receiving them or they do expire and will be removed from your account. Bet credits are not withdrawable for cash and must be played on the DraftKings sportsbook.  
Betting on Daytona 500 with DraftKings
The NASCAR bets are good fun at DraftKings where you can bet on the winner of the race, who will finish in the top 3 or top 5, the winning manufacturer of the car, and there are also head-to-head driver prop markets. 
The "Head 2 Head" markets pair two drivers together and you have to bet which one will finish the race in a higher-ranked position. For example, you can bet on 2022 Daytona 500 winner Austin Cindric (-120) to finish higher than Tyler Reddick (+100), or for Ryan Blaney (-115) to finish ahead of three-time winner Denny Hamlin (-105). 
You also can bet on Group matches where four drivers are listed and you have to pick which one finishes the highest in the race. These are just interesting ways to wager on the race beyond picking the one driver out of 40 who will ultimately win it. But no matter what you end up betting on for the Daytona 500, just know that a simple moneyline bet of $5 on a pre-game pick can net you $150 in bonus bets from DraftKings this week. Take advantage of this promo while you can.   
Who is eligible for the DraftKings Sportsbook promo code?
The DraftKings Sportsbook promo code is available to new customers in the following states:
Coming soon
Online Massachusetts sports betting is expected soon. Keep up to date with the latest Massachusetts sports betting promos at Online Gambling.