Dominic Thiem has clinched his fourth straight appearance in the year-end ATP Finals, after picking up 500 more points by winning the China Open last week.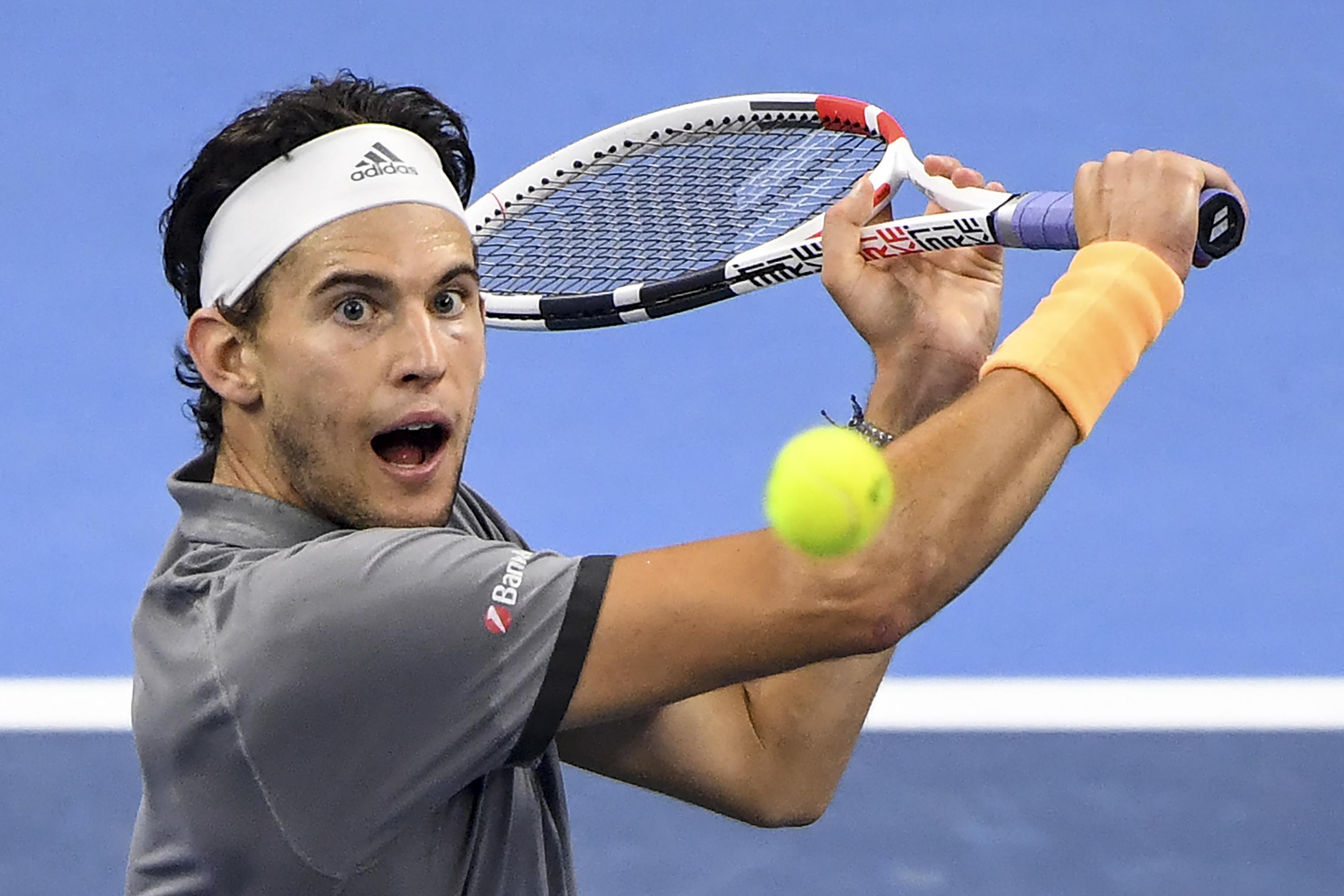 The 26-year-old Thiem is currently fifth in the Race to London standings, the same position he holds in the rolling 52-week ATP Tour rankings.
Thiem Puts Together Most Consistent Season Yet
Thiem is having a strong year, having won his first ATP Masters 1000 title at Indian Wells and reaching the French Open final for the second straight year. He also won the Barcelona Open and the Generali Open this season, and has emerged as one of the tour's elite clay court players, behind only Rafael Nadal.
"For me personally, it was one big goal when I started the season. I'm very, very happy that I made it again," Thiem said after clinching his spot in the ATP Finals. "It's a big honor for me to be a part of [such a] big event in London. It also shows that I played another very good and consistent season."
Thiem's success means that there are only three remaining spots in the ATP Finals singles field. One of those is all but certain to go to Stefanos Tsitsipas, the Greek youngster who Thiem beat in the finals at the China Open. Tsitsipas is over 1,000 points ahead of his nearest competitor in the Race to London, and his finals appearance in China only made it more likely that he'll be in London come November.
"Its my first good tournament after a while," Tsitsipas said after the event. "But I have more tournaments to play. Doing well there, too, would prove that I can be consistent."
Zverev Leaps into ATP Finals Position
Behind Tsitsipas is a group of closely clustered players who are all hoping to grab one of the final two spots at the ATP Finals. Seven players are separated by less than 300 points, led by Spaniard Roberto Bautista Agut.
Making the biggest moves last week were Alexander Zverev and David Goffin. Zverev made the semifinals in China to move up into the 8th position in the Race to London, while reached the same stage at the Japan Open before falling to world No. 1 Novak Djokovic.
---
Race to London Standings
Rafael Nadal (9,225 points)
Novak Djokovic (7,765)
Roger Federer (5,510)
Daniil Medvedev (4,875)
Dominic Thiem (4,345)
Stefanos Tsitsipas (3,370)
Roberto Bautista Agut (2,395)
Alexander Zverev (2,255)
David Goffin (2,235)
Matteo Berrettini (2,185)
Kei Nishikori (2,180)
Gael Monfils (2,125)
Fabio Fognini (2,055)
Players in bold have clinched qualification for the ATP Finals
---
Also in contention are Matteo Berrettini, Kei Nishikori, Gael Monfils, and Fabio Fognini, any of whom could leap into a top-eight position with a strong performance in the final month of the season.
Djokovic is one of the five players who have already clinched a spot in the ATP Finals. Rafael Nadal, Roger Federer, and US Open finalist Daniil Medvedev will also be appearing in London to fight for the tour's year-end crown.
The ATP Finals will take place at The O2 in London from Nov. 10-17.