Bayern Munich didn't accept Borussia Dortmund leading the Bundesliga for too long, so they accelerated in Leverkusen, beating Bayer 5-1 at their home grounds.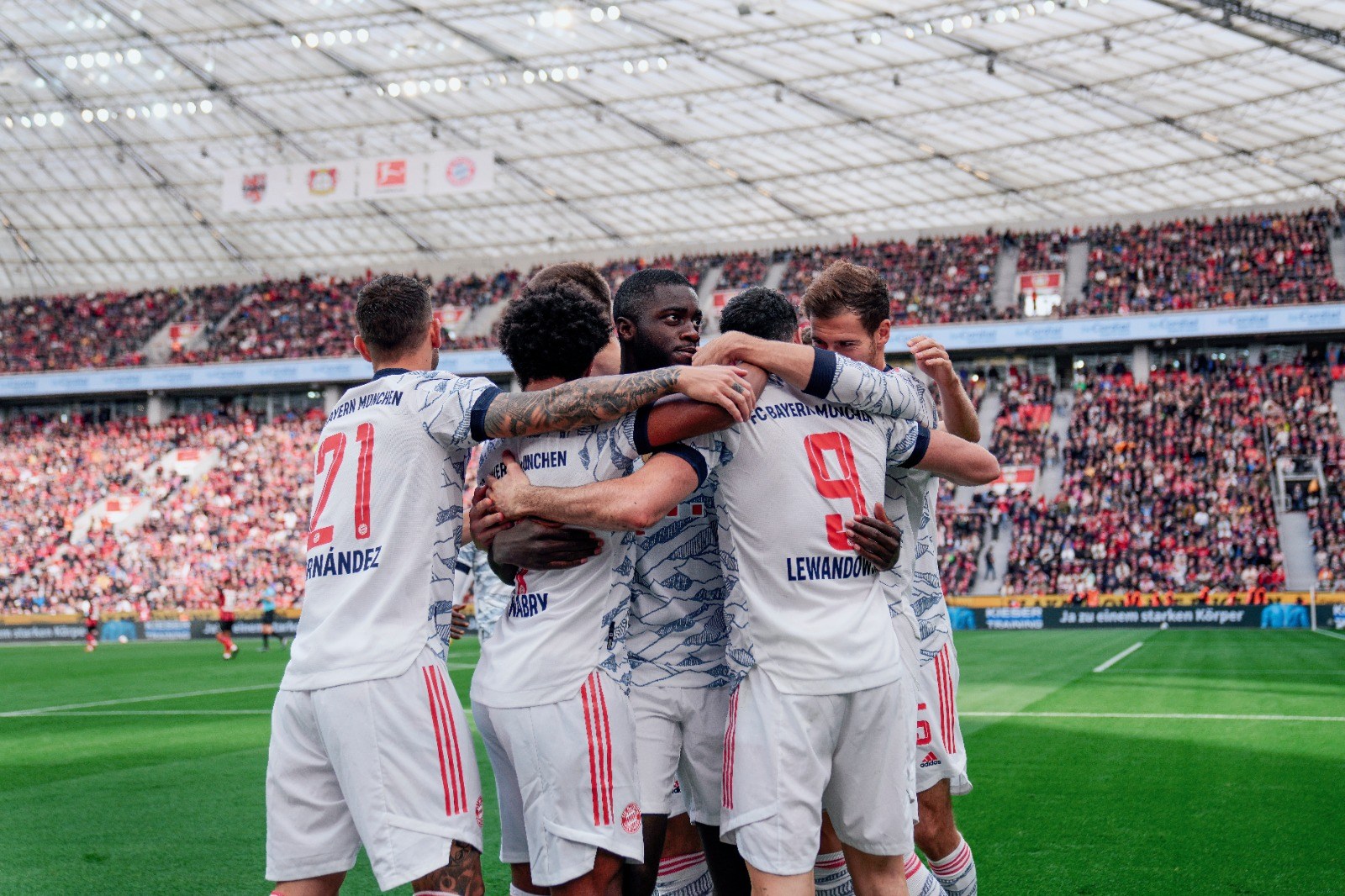 Lewandowski opened the scoring after three minutes, then made it 2-0 on the half-hour mark. What followed was a demolition game, with Bayern putting three more past their opponents over the next seven minutes. The Bavarian giants stopped in the second half and allowed Patrick Schick to get one back for Leverkusen, with the game finishing 5-1 in Bayern's favor.
Champions for the past nine years in the Bundesliga, Bayern want to add a 10th consecutive title to their trophy record. They are now top of the table with 19 points in eight games, one more than Borussia Dortmund. BVB could only sit in first for 24 hours after winning at home vs Mainz, 3-1.
Bayern's Lewandowski and Dortmund's Haaland, the two super strikers in the league, promise a fascinating battle themselves. They are currently on nine goals each since the start of the Bundesliga season. Leverkusen's Schick follows on the top scorers' list with seven goals.
Six Bayern players made it into BILD's team of the week. Neuer, Upamecano, Sule, Kimmich, Gnabry, and Lewandowski all feature in the ideal selection of the round. Bayern's coach, Julian Nagelsmann, was named coach of the week.
Bayern has now scored 29 goals in their first eight Bundesliga matches this season. They equaled their own Bundesliga record in 1976/77 at this stage of the season, according to Opta. With Julian Nagelsmann in charge, Bayern has now scored an impressive 52 goals in just 12 games, averaging more than four goals per match.
Lewandowski was excited with his team's performance in Leverkusen and says Bayern played "more calmly" in the second half, as the players knew they had secured the three points.
"When you score five goals in 45 minutes, you can see what kind of football we played," Lewandowski told DAZN. "Our attacking game was very good. After 45 minutes, it was clear that we were going back to Munich with the three points. In the second half, we played a lot more calmly."
Bayern lost Alphonso Davies to injury after 40 minutes. The Canadian is now doubtful for the game against Benfica in the Champions League on Wednesday.
"He felt pain in his thigh so we didn't want to take any risks," Bayern manager Julian Nagelsmann revealed. "The doctor said he got lucky after the first diagnosis. We have to wait and see whether he can play against Benfica."