Del Mar's 2020 summer meet ran with 25% fewer racing days than there were in 2019, and without spectators. Even so, the seaside San Diego-area track increased its betting handle 8% from last year.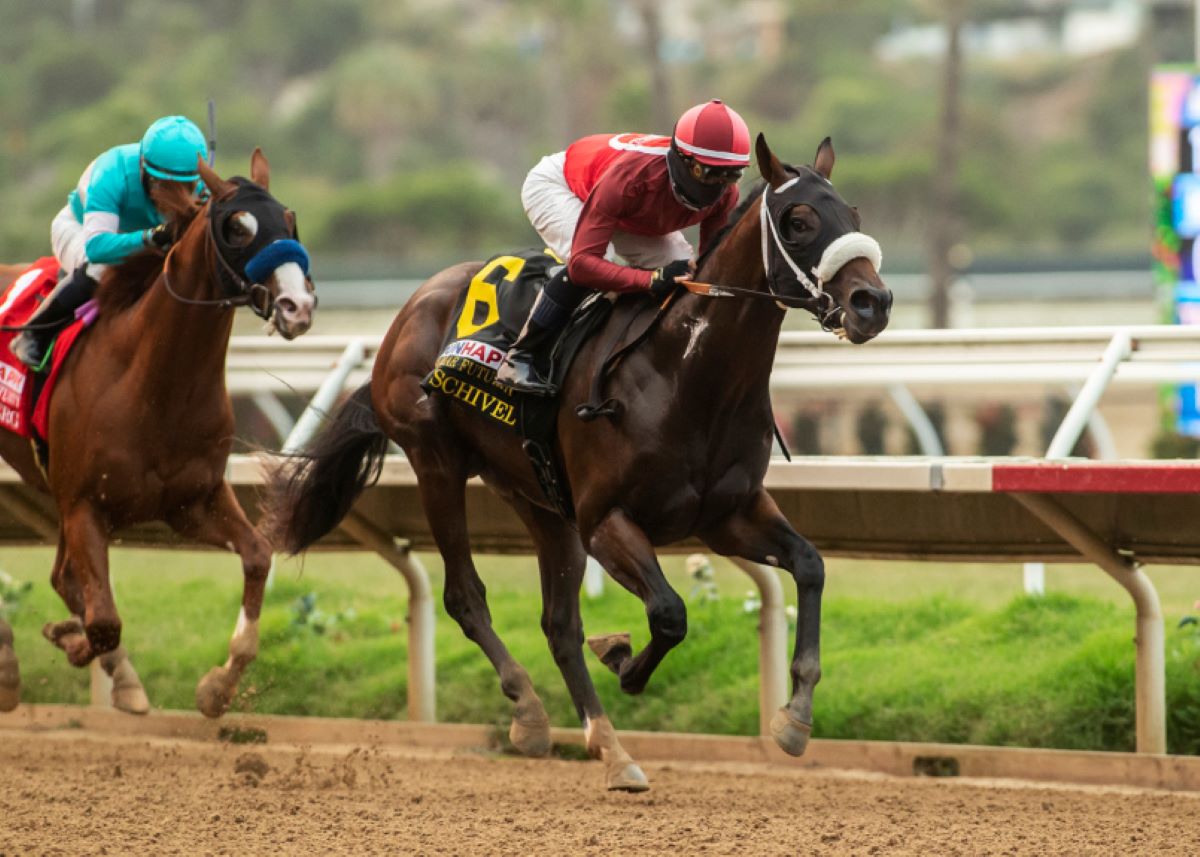 Race-starved Californians combined with action-hungry bettors outside the state to boost the track's handle to $466.68 million. The $34.71 million increase came despite nine fewer racing days (27 compared to the normal 36), and an unplanned weekend hiatus in mid-July after 15 jockeys tested positive for COVID-19.
The logic-defying numbers didn't end there. The average daily handle checked in at $17.28 million – a 44% increase from the $12 million daily average in 2019.
More money, fewer racing days, no fans in the stands, and fewer horseplayers in California's OTB rooms due to the pandemic. So why the handle increase?
Two Factors Contribute to Del Mar's Surprising Success
A couple of factors. First, Californians picked up their phones or logged into their laptops en masse. When they did, state bettors gave their advance deposit wagering apps a workout. Online ADW wagering increased by 125% from 2019 totals. Out-of-state bettors did the same. That total rose 65% from the previous year.
That may indicate a trend friendly to Del Mar's future, even when fans come back. The second factor, however, is likely a one-off outlier.
The pandemic pushed the Kentucky Derby back four months to Sept. 5. That dropped it right into Del Mar's traditional Labor Day closing weekend. As the Derby's California wagering host track for the first time, Del Mar took in nearly $24.9 million in handle. That was the fourth-largest wagering day in the track's history.
"Given the extraordinary circumstances, we are very pleased with our results. The racing product was first-rate and players around the country responded in-kind," Del Mar Thoroughbred Club CEO Joe Harper said in a statement. "It is especially gratifying that we were able to achieve positive business results while maintaining the health and safety of our workforce and our neighbors, despite the obvious challenges."
No Field-Size Challenges Here
California tracks, most notably Santa Anita, have suffered through smaller fields the last two years. But Del Mar enjoyed increased field sizes. The track averaged 8.4 horses/per race this year, up from 8.0 last year.
Having a wagering and attention magnet like Maximum Security around for two races didn't hurt either. The standout 4-year-old held off Midcourt by a nose in the Grade 2 San Diego Handicap, then blitzed the field in the meet's flagship race, the Grade 1 Pacific Classic. Two future stars emerged along the way: Bob Baffert's Princess Noor, who romped in the Del Mar Debutante, and Dr. Schivel, who won the Del Mar Futurity on Closing Day.
Speaking of Dr. Schivel, that juvenile gave Flavien Prat the Del Mar riding title by one race (50-49) over Umberto Rispoli. That gives Prat back-to-back California riding titles, bookending his 89-win Santa Anita Winter/Spring crown. It also solidifies him as the West Coast's top rider. Peter Miller's 38 winners brought him his eighth Del Mar training title.