Juventus came close to finishing off another historic comeback in the Champions League quarterfinals on Wednesday. But a controversial last-minute penalty dashed their hopes, giving Real Madrid just enough to push them through to the semifinals.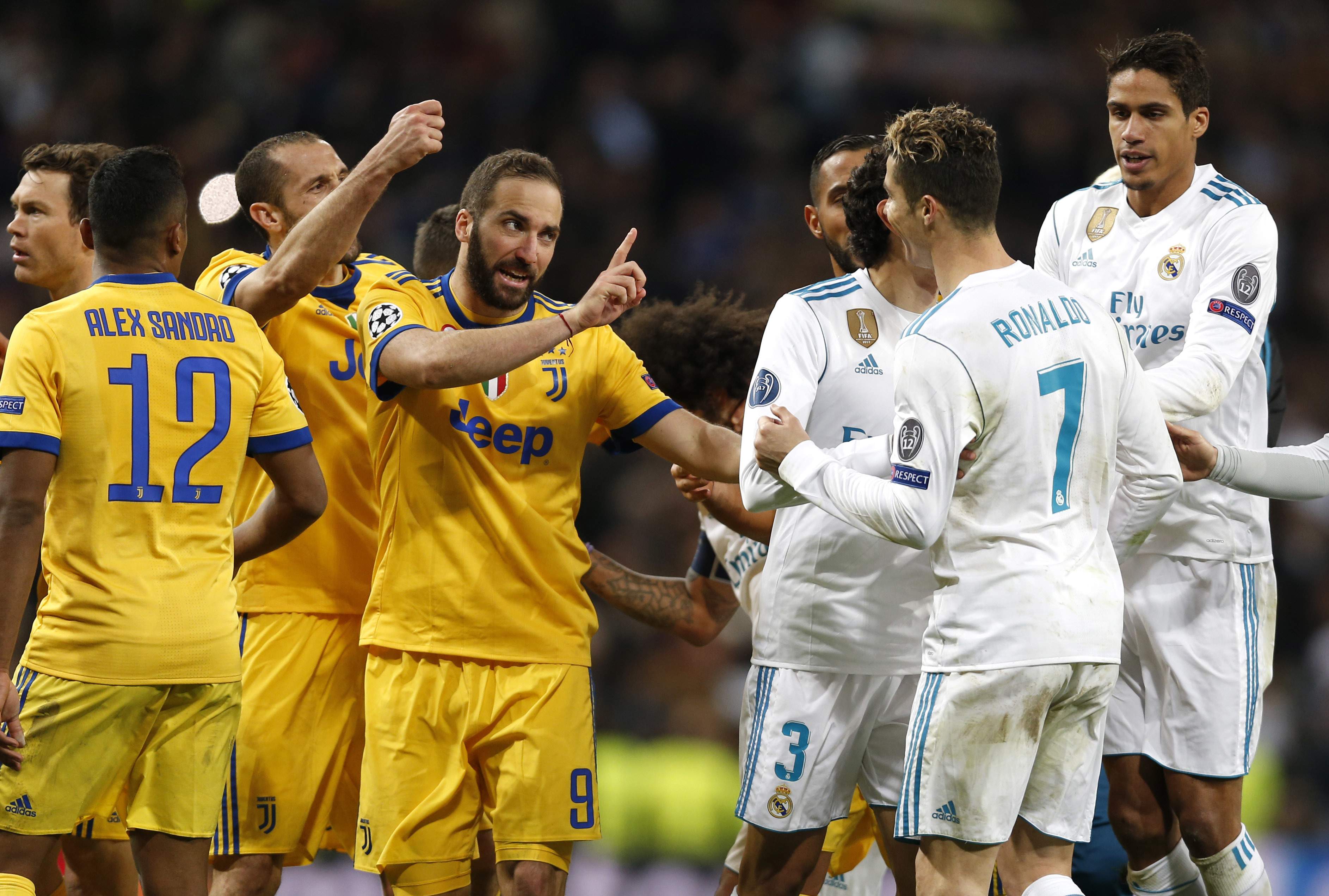 Heading into the second leg of the matchup, Juventus faced a 3-0 deficit. Worse still, they had to travel to Madrid, having been blown out in their home stadium a week earlier.
Juventus Fights Back in Madrid
But the Italian squad quickly worked to pull themselves back into contention. Mario Mandzukic scored just two minutes into the game, and added another goal late in the first half to give Juventus a 2-0 lead and get them back within a single goal in the aggregate score.
The second half saw Juventus' legendary goalkeeper Gianluigi Buffon continue to stymie Madrid's offense, denying several excellent scoring chances throughout the match. An hour into the game, Blaise Matuidi added another goal to the Juventus total, giving them a 3-0 advantage and tying up the overall score.
The match appeared to be headed to extra time until Madrid earned a penalty minutes into added time at the end of the second half. Buffon received a red card while protesting the call, which was given following a challenge on Lucas Vazquez by Mehdi Benatia. Vazquez was in the box and only had Buffon to beat in order to potentially score the winning goal when Benatia brought him down.
After minutes of protests from Juventus, Cristiano Ronaldo ultimately scored the penalty against substitute goalkeeper Wojciech Szczesny. That still left Juventus with a 3-1 victory in the match, but gave Real Madrid the 4-3 aggregate win overall.
The Right Call? Players Disagree
There was debate over whether the penalty was deserved, to say the least.
While Buffon was quick to note that he understands officials will naturally make mistakes, he told reporters after the match that he couldn't understand why referee Michael Oliver would award what he saw as a soft penalty at such a critical point in the match.
"You cannot ruin the dreams of a team," Buffon said. "I could've told the referee anything at that moment, but he had to understand the degree of the disaster he was creating."
Unsurprisingly, Ronaldo had a slightly different take on the situation.
"I don't understand why they protested the penalty," Ronaldo told Spanish television station Antena 3 after the match ended. "If he's not fouled, Lucas scores. He is hit from behind."
Despite the controversy, Juventus manager Massimiliano Allegri said that his team should be proud of its performance.
"If there is a feeling which prevails, it's pride," Allegri told reporters. "We showed that Juve as a side and club have grown a lot in the last years."
Wednesday also saw the advancement of Bayern Munich, which advanced 2-1 on aggregate after holding Sevilla to a scoreless draw at home.
With only four teams remaining in the Champions League, every club remaining in the competition has a realistic path to victory. At Paddy Power, Real Madrid (13/8) is slightly favored over Bayern Munich (15/8) to go all the way, followed by Liverpool (3/1), while Roma (10/1) remains a relative longshot to win their first Champions League title.