27-year-old Harry Kane asked to leave Tottenham this summer after another dismal domestic campaign from the North-London club. Chairman Daniel Levy is firm in his refusal to let him go.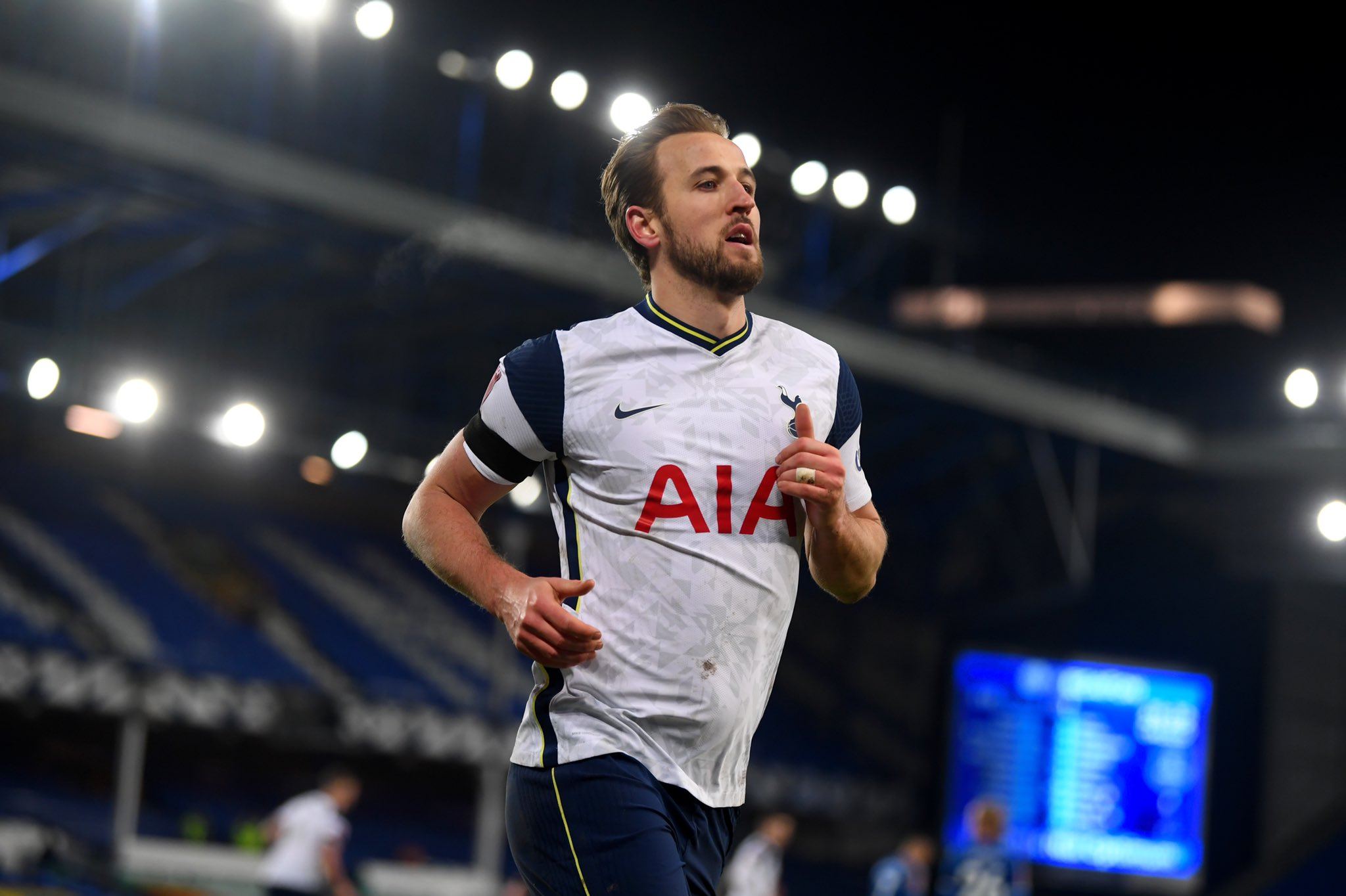 On Thursday, The Sun reported that Tottenham finally approved Kane's departure for an English record transfer fee of $220 million. Kane would have earned a staggering wage of $550K per week, making him the best-paid player in the Premier League. De Bruyne (Man City) is currently at $530K/week, while Aubameyang (Arsenal) and Sancho (Manchester United) are tied at $480K/week.
According to The Sun, Levy called Kane and his brother/agent Charlie a week ago and informed them of his "U-turn." A club source is quoted as saying "Kane was delighted because he never wanted to leave Spurs, his beloved boyhood club, on bad terms."
The article goes on, saying "a contract with Man City has not yet been signed, but this is Harry's preference," adding that "terms have provisionally been agreed, and it's an incredible deal. It's now just a case of dotting the i's and crossing the t's."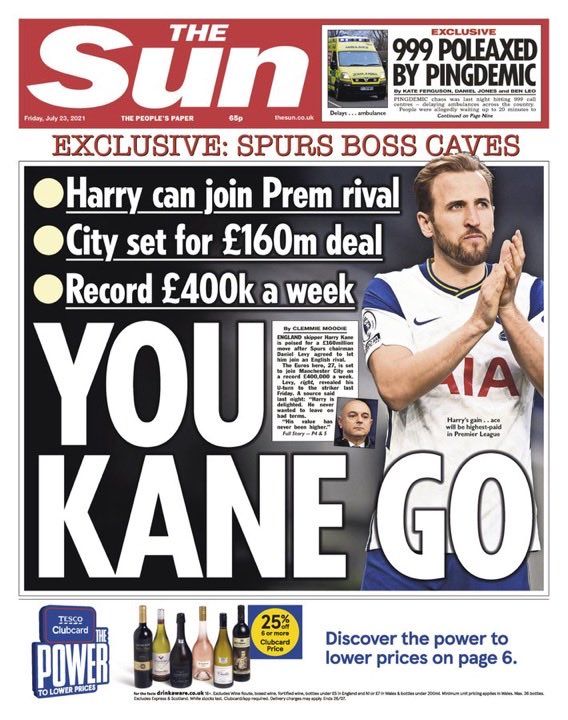 Both City and Tottenham deny a deal for Kane's transfer
Sources at both Premier League clubs say a deal hasn't been reached. A Man City board member claims City will never pay so much money for a single player, no matter what his status is. Kane is the England and Tottenham captain, having been influential for his national team at the Euros this summer. Tottenham is optimistic about keeping him, discouraging the transfer speculation around their key player.
Kane scored at a fantastic rate for Spurs, but the group isn't  living up to his individual achievements. That's the reason behind his desire to leave. Kane played a Champions League final in 2019, which he and Tottenham lost to Liverpool, and hasn't collected any major silverware during his career. Kane played 336 games for Spurs, scoring 221 times since making his debut in the first team, 11 years ago.
Newly-appointed Tottenham manager Nuno Espirito Santo doesn't want to imagine life at the club without Kane.
"Harry is our player, period. No need to talk about anything else," he said in a press conference. "Now is the moment for Harry to recover his energy, to rest. When he comes again we will have time to speak. We will have good conversations, but now is the moment for Harry to rest and to prepare for what's coming, and I'm looking forward to him joining the group and start working together,"Nuno added.
Asked whether Kane needs to clarify his future in front of his colleagues and the technical staff, the coach said he has "no doubt" over the star's commitment to Spurs.
Bookies tend to believe Kane will leave for Manchester City by the end of the transfer window. A move to City is currently at -286. A continuation of his life at Tottenham is at +150, with a shock move to Manchester United now at +1100.