In further response to COVID-19 health and safety concerns, Churchill Downs Racetrack officials released a 62-page health and safety operations plan on Wednesday that will limit Kentucky Derby attendance to fewer than 23,000 guests for the Sept. 5 race.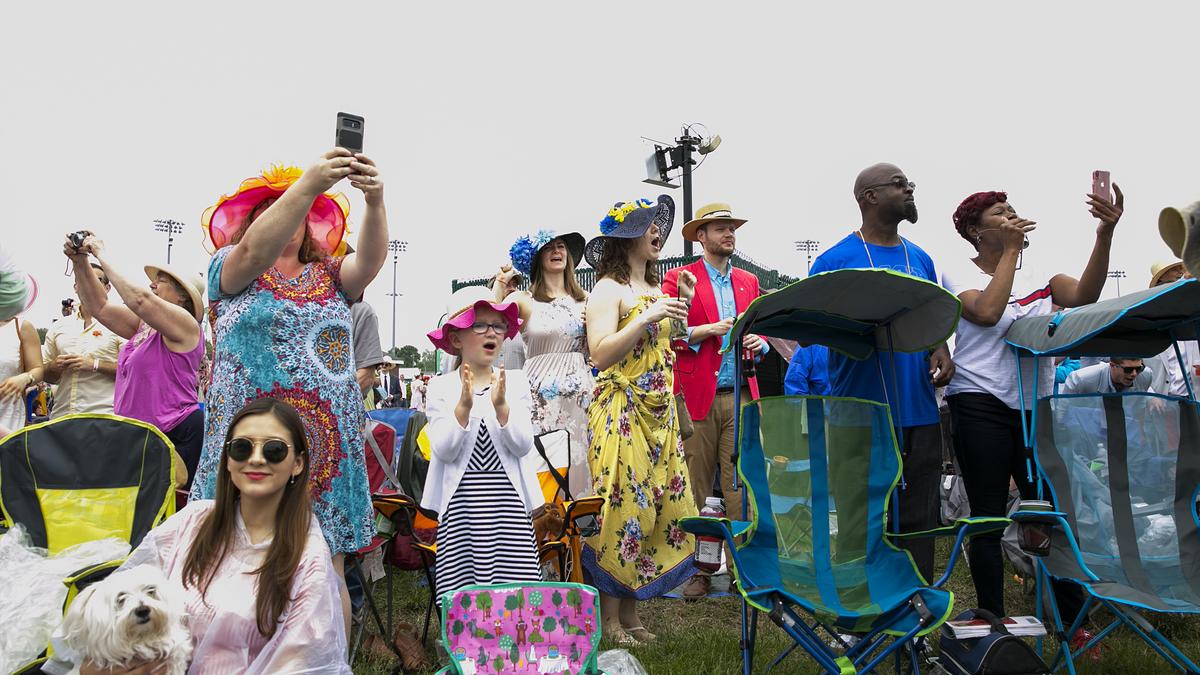 That total is less than 14% of the record 170,513 fans who piled into Churchill Downs to see American Pharoah take the first step toward his 2015 Triple Crown. Track officials took the steps in response to the COVID-19 pandemic, which forced rescheduling the Run for the Roses from May 5.
Aside from drastically reduced attendance at what is one of America's most attended sporting events, race officials will take the drastic step of closing the Churchill Downs infield. Track officials said in June that General Admission tickets would be limited to the infield. The Churchill Downs infield is known for its free-for-all, party atmosphere. But after consulting with state health officials, Churchill Downs closed the infield and will refund all GA tickets.
Instead, reserved seating limits are 40% of normal occupancy. No standing room only or "walk-around" tickets will be sold. Churchill Downs set up a new location to seat outdoor ticket holders, maximizing social distancing.
Walking a Fine Line Between Safety and Atmosphere
"The opportunity to safely welcome back a limited number of guests to Churchill Downs on the first week of September is a privilege that our team doesn't take for granted," Churchill Downs Racetrack President Kevin Flanery said in a release. "Our extensive plan meets or exceeds all recommended state and local guidelines. We've received an exceptional level of support from regulators, medical experts, and public health authorities, and we'll continue to carefully work with them to ensure we're doing everything we can to keep our customers, employees, and communities safe."
The plan came together over the last four months, employing public health officials, including the Louisville Metro Health Department and elements from Kentucky's Healthy at Work guidance. Kentucky Gov. Andy Beshear approved the original plan in late June. He balanced factors ranging from emphasizing public safety to providing a semblance of atmosphere for America's oldest, continuously held sporting event.
"We will have fewer guests at this year's Derby, as reducing the size of the crowd is an important step to ensuring a safe environment," Flanery said. "Medical best practices and protocols – many of which we have applied in consultation with experts both inside and outside the sports industry – will be implemented, and we'll make adjustments all the way up to Derby Day."
Masks Required, Food Choices, Extracurriculars Limited
Aside from the aforementioned restrictions, other highlights of the plan include:
Cloth face coverings are mandatory throughout the entire venue, except when consuming food and drink
Options from concession stands are limited to mostly pre-packaged foods; plated meals and meal packages will be served in other locations
Everyone entering Churchill Downs will be screened via a medical questionnaire and a contactless thermometer; no one with a temperature above 100 degrees may enter
Churchill Downs will provide more than 500 hand-sanitizing stations throughout the venue
Access throughout Churchill Downs will be severely limited, and staff and security will move around the venue strictly enforcing protocols and access
Pari-mutuel tellers will be properly spaced and provided personal protective equipment (PPE) for betting transactions; Churchill Downs officials strongly advise wagering through advance deposit wagering (ADW) platforms
Track officials canceled normal Derby Week activities such as the Taste of Derby, fashion contests, concerts in the Plaza, the Survivors Parade, the Red Carpet, and autograph signings
The stable area will be restricted to essential personnel only; usual Derby Week activities, such as morning workout dining and parties in the stable area are prohibited
Additional protocols for those essential stable personnel will be finalized in the coming days
"For those guests who plan to join us for this year's Derby, we promise you that we will make it a wonderful experience and, most importantly, we will make it as safe and comfortable as we possibly can," Flanery said.