English Premier League side Chelsea has completed a €64 million ($72.6 million) transfer that will see American star Christian Pulisic join the club in the coming summer.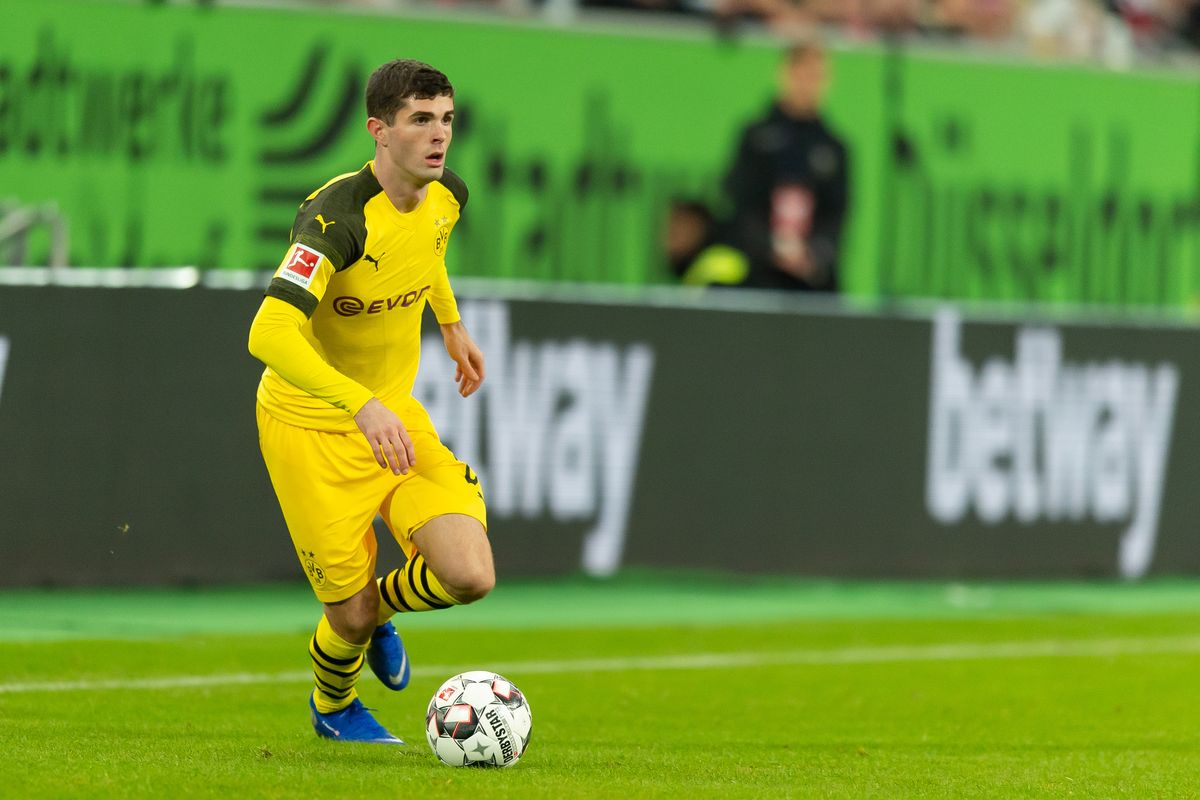 While Chelsea have already completed the deal to transfer Pulisic from Borussia Dortmund, they have agreed to allow him to stay with the German team on loan for the remainder of the season. Dortmund currently leads the Bundesliga by six points.
Pulisic Ready to Test Himself in EPL
The 20-year-old Pulisic had already declared his intention to move on from Dortmund after his current contract expired in 2020, though his relationship with the club remained solid and he had not demanded an early transfer. That said, the American winger expressed his excitement to play in England soon after the deal was announced.
"In summer I move on to Chelsea and to a new competition, the English Premier League," Pulisic said in a statement published on Chelsea's website. "It's a privilege to have signed for such a legendary club and I look forward to working hard towards being a contributor to their team of world class players."
The transfer fee is by far the largest ever paid for an American player. It is more than three times as much as the €20 million ($22.7 million) spent by German club Wolfsburg to acquire John Brooks in 2017. The amount also ranks as the third most ever paid for a player aged 20 or under, trailing only a pair of French players: Kylian Mbappe and Ousmane Dembele.
Dortmund Resigned to Losing American Star
Dortmund found plenty of suitors when they looked to move Pulisic, with Chelsea coming closest to the club's asking price. While the team was disappointed to lose the young star, officials said they understood the American's desire to play in England.
"It was always Christian's big dream to play in the Premier League," Dortmund sporting director Michael Zorc told the media. "That certainly has to do with his American origins, and so it wasn't possible for us to extend his contract."
Pulisic has so far spent his entire senior club career with Dortmund, having appeared for the team 81 times since 2016, scoring 10 goals during that time. He has also become a mainstay for the United States national team since 2016, scoring nine goals for his country in 23 games. He is also the youngest player ever to be selected as a team captain for the United States.
How Pulisic Fits Into Chelsea's Plans
Chelsea is currently sitting in fourth place in the EPL, 11 points behind Liverpool. Bookmakers give the club little chance of making up that much ground in the second half of the season, with William Hill listing the Blues at 66/1 to win the league.  That may help explain why Chelsea isn't in a rush to bring the American into their squad while he is in the middle of a potential championship campaign with Dortmund.
When Pulisic does join Chelsea this coming summer, there is a good chance he may find a starting role as a winger on the right side of the field. That position is currently manned by Pedro and Willian, though either of both of them could leave the team during the summer, meaning Pulisic is likely to at least be rotated into the lineup.
However, Pulisic is unlikely to feature heavily in the Chelsea attack, at least in his first season. For the moment, the Blues run most of their attacking down the left side of the pitch, working through Belgian star Eden Hazard – assuming Hazard himself isn't moved to another club, as he has been rumored to be interested in playing for Real Madrid.