Billionaire Chelsea owner Roman Abramovich could be on his way out from Stamford Bridge after inviting offers for a takeover with his latest decisions. According to reports, Abramovich will receive at least three offers by the end of the week. The potential buyers believe the Russian is finally ready to end his Chelsea reign.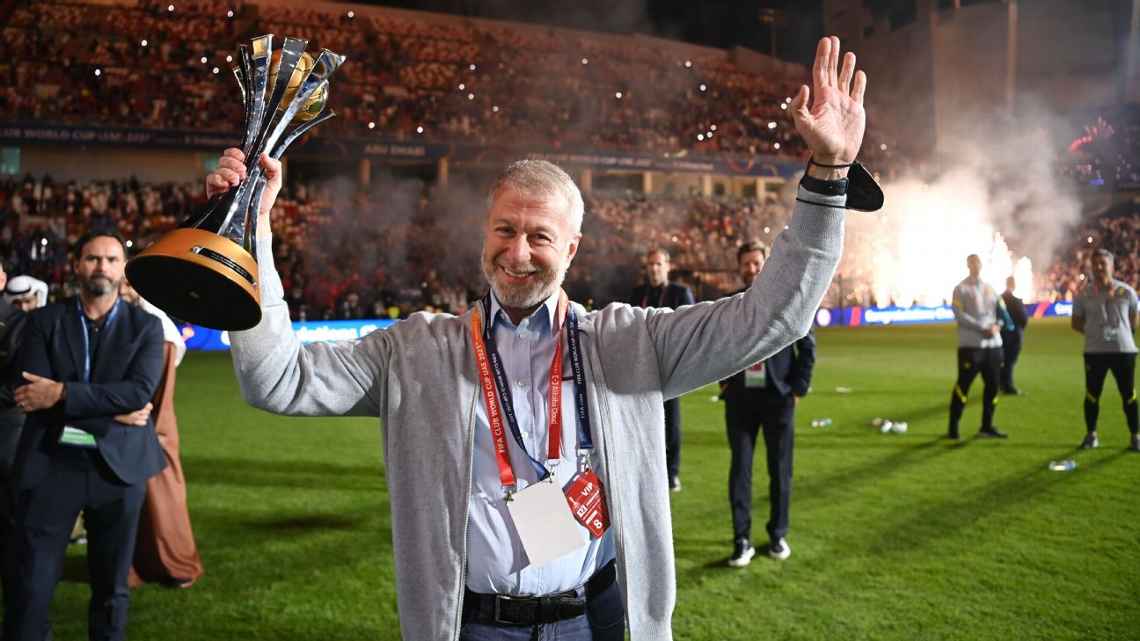 Putin's invasion of Ukraine put Abramovich in a delicate position. He now faces the threat of sanctions by the English government himself. The 55-year-old oligarch handled day-to-day club affairs to Chelsea's charitable foundation, trying to distance himself from the Blues. Some of the trustees in the foundation are yet to accept the proposal, with part of them even ready to quit current roles.
The Telegraph claims that those interested in acquiring the club regard Abramovich's latest decisions as a clear indication that he's prepared to finish his 19-year-old tenure in west London as soon as possible. According to the paper's sources, Chelsea's debt to its owner is now estimated at $1.53 billion.
Abramovich refused to sell Chelsea despite previous offers, but this time he might be forced to, considering the international context. Abramovich turned down a bid worth $2.93 billion in the past, The Telegraph informs.
Chelsea is not the only property Abramovich is looking at selling. Labour MP Chris Bryant, the head of the parliamentary standards committee, said the government was moving too slowly on imposing sanctions on those with alleged links to Vladimir Putin and revealed Abramovich "is already going to sell his home tomorrow and another flat as well".
"I think he is terrified of being sanctioned, which is why he's selling," Bryant said in front of the Commons on Tuesday. "My anxiety is that we're taking too long about these things."
Announcing a package of measures in the wake of the Russia-Ukraine conflict, the Foreign Office announced "120 businesses and oligarchs" would be hit by new financial restrictions. Only a few have so far been targeted, however.
Abramovich involved in peace talks between Russia and Ukraine?
Abramovich is among Russia's wealthiest citizens and has close ties to President Putin. On Monday, his spokesperson said he was supporting efforts for peace between Russia and Ukraine after being "contacted by the Ukrainian side for support in achieving a peaceful resolution".
MP Chris Bryant rejected reports that Abramovich was involved in peace talks between Russia and Ukraine, writing on Twitter that they were "completely untrue". The billionaire always rejected rumors that he is linked to Putin, saying he is a non-political person. According to The Guardian, a source close to Abramovich stressed that Chelsea's owner had been asked to help during the talks between Russia and Ukraine "because he is a respected figure in Russia and within the business community".
Abramovich acquired Chelsea in 2003 for almost $190 million. He led the club to 21 trophies.