Real Madrid won the Champions League after beating Liverpool 1-0 in the last act of the competition. Vinicius Junior scored the only goal of the night after 59 minutes, with Liverpool unable to find the net despite dominating the play.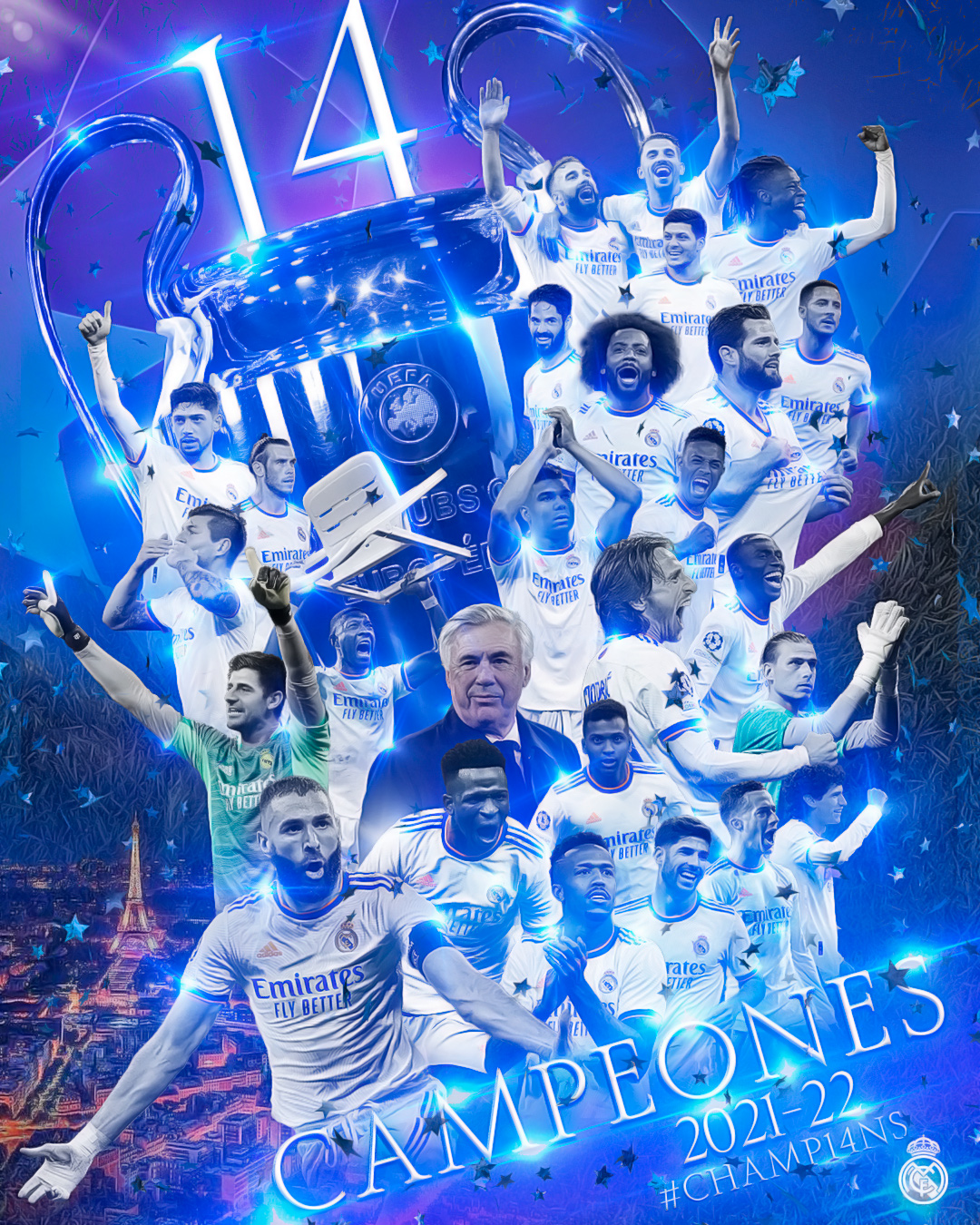 The start of the final in Paris was delayed because of some serious incidents outside the ground. Thousands of Liverpool supporters complained they were blocked in front of the entrance corridors. Some tens managed to climb the railings and attempted to run through the turnstiles, with the police force making use of tear gas and pepper spray, according to reports.
Pepper spraying fans outside stadium in Paris pic.twitter.com/drgzEpR9gD

— Mark Ogden (@MarkOgden_) May 28, 2022
UEFA characterized the #UCLfinal kickoff delay as "security problems," but reports from the scene paint a picture of organizational issues, with tear gas and pepper spray deployed.@HenryBushnell ➡️ https://t.co/nsEeh4JCSN pic.twitter.com/5bl13nYh7H

— Yahoo Soccer (@FCYahoo) May 28, 2022
The final was first supposed to start with a 15-minute delay, then UEFA cited "security problems" and pushed the kickoff to 21.30 CET. That's half-an-hour after it was initially scheduled to begin. The pre-match ceremony finally started at 21:23, with the game's first whistle at 21.37.
Liverpool fans stuck outside the stadium show their tickets for the Champions League final. pic.twitter.com/ucemf1eNGs

— ESPN UK (@ESPNUK) May 28, 2022
Former England international Gary Lineker described the situation outside Stade de France as "very dangerous". "Absolute carnage," he concluded in a tweet that went viral rapidly.
Finding it impossible to get in the ground. This appears to be very dangerous. Absolute carnage.

— Gary Lineker 💙💛 (@GaryLineker) May 28, 2022
Benzema: 'This was our toughest victory'
In his post-match reaction, Real Madrid superstar Karim Benzema revealed that this year's medal will have a special place in his memory.
"I'm proud and happy for this group and this club. Once again we've won the Champions League and now we're off to Madrid to celebrate with our fans. This was our toughest victory, but we deserved it. We were better, we had luck and Ancelotti – the best coach in the world – on our side," Benzema said.
Carlo Ancelotti, who won a record breaking fourth Champions League trophy, revealed that his players were motivated to prove their doubters wrong: "This title was the most difficult I've ever won. The boys were pushed on to fight by the fact nobody believed we could win it. We created a good atmosphere. I think we've deserved to win this competition. We've suffered, but we have never given up."
Real Madrid goalkeeper Thibaut Courtois, who was providential for his team throughout the season and also won the player of the final award, compared his emotions after the clash in Paris to those he felt when his children were born.
"I've won a lot of big trophies with many clubs, but this is the best feeling of my live. Alongside that of the birth of my children, this is the best feeling. It's my first Champions League and I'm very proud. Now I want a second, a third, a fourth," the Belgian shot stopper said.
"I've got friends who are Liverpool fans, and they told me I'd be humbled today – but it didn't turn out that way. I really felt that after the first save tonight, nobody was going to score against me. I was so determined to win a Champions League with Real Madrid and that's what happened," Courtois added.
Crowning moment 🎉🎉🎉 #UCLfinal pic.twitter.com/xAWFfdYAOZ

— UEFA Champions League (@ChampionsLeague) May 28, 2022
Klopp: 'Real will lose a final some day, but it didn't happen tonight'
Liverpool manager Jurgen Klopp accepted his team could have "done better", but praised his players' commitment during the 63 games they played this season.
"When you lose, you have to think we could have done better. Is it possible in game 63 to play your absolute best? I don't know. We didn't get our reward and that's part of the game – that will never change. Real Madrid will lose a final some day, but it didn't happen tonight," Klopp said.
"This Real Madrid team is incredibly experienced. They have the most experienced and successful manager in European football. In a close football game in which we had many more shots, it's about scoring, that's it. The other problem is that from 24 shots, I remember only three world-class saves from Courtois. With our quality, we can cause them more problems," the German added.
"We played a good game, but when you lose 1-0 you know it's not good enough. I told the boys that I feel pride already, but the boys need a bit longer for that – I understand that. These boys played an outstanding season. The two competitions we couldn't win, we didn't win thanks to the smallest possible margin," Klopp concluded.
Ahead of the match, Liverpool were at +100 to lift the trophy in normal time, with Real at +270.