Barcelona and Borussia Dortmund are starting the Champions League group stage with a bang on Tuesday, as the two European powerhouses will face off in Germany for their first match in Group F.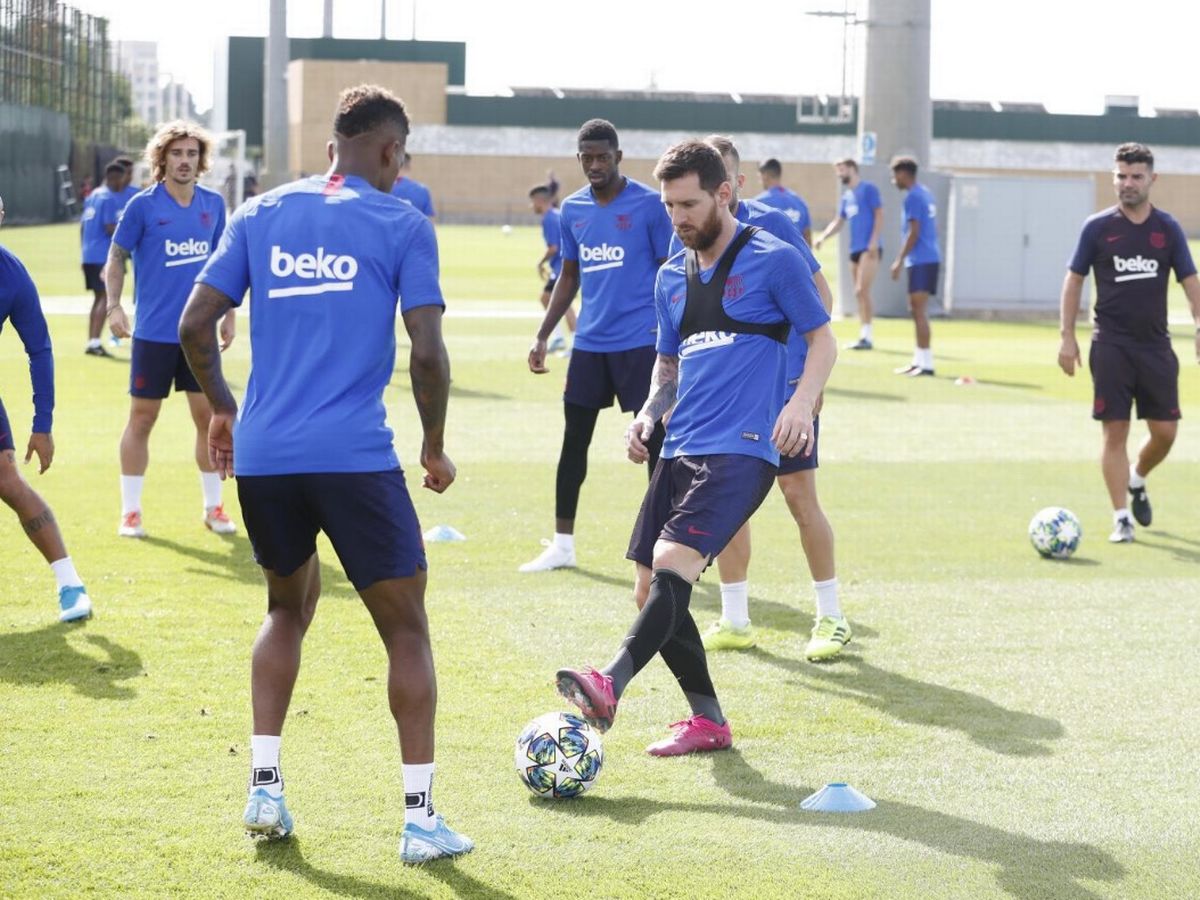 That titanic encounter is one of eight Champions League matches taking place on Tuesday, with the other half of the group-stage clubs set to play on Wednesday.
Messi, Fati Both Question Marks for Barcelona
The 32 teams are competing for 16 spots in the Champions League knockout stages, with the top two teams from each of eight groups moving through. Meanwhile, the third-place team in each group will move to the Europa League.
Barcelona and Dortmund are both favored to go through from Group F, but it won't be easy, as Inter Milan is also waiting in their pool (along with a likely overmatched Slavia Prague). That makes Tuesday's match critical for both sides, both of whom will want to get off to a good start and, hopefully, feel secure about advancing relatively early in the group stage.
Barcelona comes into the match with a couple of question marks in their squad. Manager Ernesto Valverde has said that Lionel Messi is a game-time decision, as the Argentinian legend has been out of the early part of the season with a calf injury. Messi is in the lineup, but it remains to be seen how much time he'll see on the pitch.
There's also the question over whether Ansu Fati will get to see playing time. The 16-year-old prodigy became the youngest player ever to score for Barcelona earlier in September, and could have the opportunity to be the youngest player ever to score in the Champions League. Valverde wouldn't say whether he plans to start Fati, only saying that if it does happen, it won't be because of the record.
Regardless of who is in the lineup, Barcelona keeper Marc Ter Stegen says they will be in for a tough test on the road against Dortmund, which is playing under manager Lucien Favre.
Lucien Favre is one of the best coaches I have ever worked under, and he will have thought of a way to hurt us," Ter Stegen said. "It is always difficult to come here, and we always struggled here with [Dortmund], but we will try to win and get a good start to the competition."
Bookmakers see this as one of the tightest clashes of the first Champions League matchday. Barcelona (+155) is the slightest of favorites away to Dortmund (+170) according to FanDuel Sportsbook, with a draw fetching just +250 odds in what should be a tightly contested affair.
Liverpool Begins Champions League Defense
Also on Tuesday's docket, defending Champions League winners Liverpool will travel to Italy to take on Napoli. Liverpool (+125) is slightly favored over their Italian hosts, but manager Jurgen Klopp has warned that Napoli (+200) is a dangerous opponent that deserves respect, especially at home.
---
Champions League Odds (Tuesday Matches)
Inter Milan (-175) vs. Slavia Prague (+500)
Lyon (-150) vs. Zenit St. Petersburgh (+400)
Dortmund (+170) vs. Barcelona (+155)
Red Bull Salzburg (-230) vs. Genk (+550)
Ajax (-220) vs. Lille (+550)
Napoli (+200) vs. Liverpool (+125)
Benfica (+155) vs. RB Leipzig (+170)
Chelsea (-125) vs. Valencia (+330)
Odds via FanDuel Sportsbook
---
"We have to do what we are good at, but make sure it fits for Napoli, and then we have that chance there, but we don't go there as a favorite," Klopp told reporters. "Yes, we won the competition last season, but you know, it is difficult. They are a very strong side, runner-up of Italy two or three years in a row, really close to Juventus this year, so it is a really strong team."