Inter Milan will travel to Barcelona on Wednesday, as the two European giants look to grab their first wins in the Champions League group stage.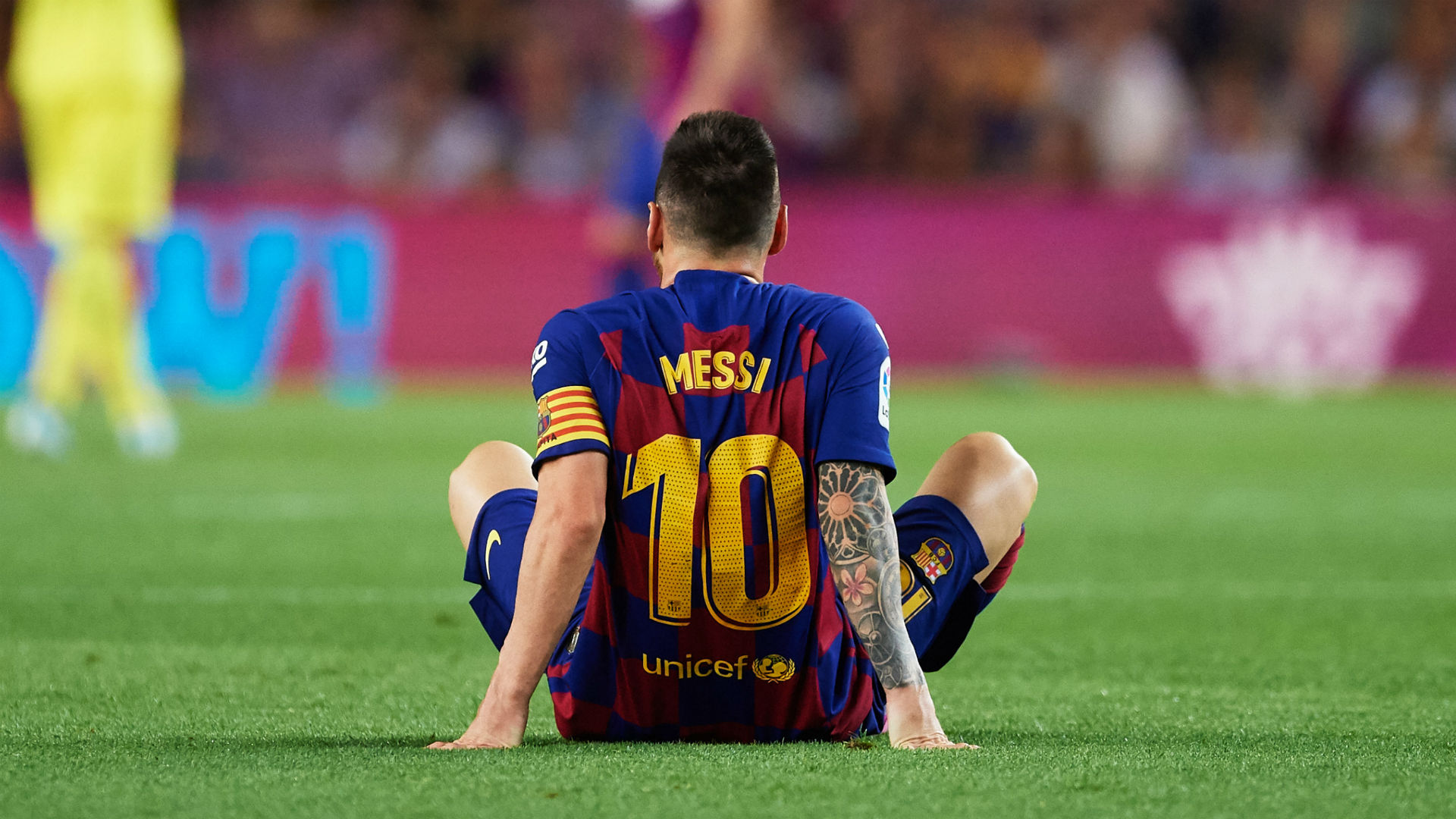 Inter and Barcelona are part of a four-way tie in Group F, as both clubs drew their first group stage matches.
Barcelona May Get Messi Back
Barca played a scoreless draw at Borussia Dortmund last month, while Slavia Prague grabbed a point at Inter to leave the group knotted at one-point apiece for all four sides.
Barcelona is one of the favorites to win the Champions League: at FanDuel Sportsbook, Manchester City is the +300 first pick to win the tournament, ahead of Barca (+600), and Liverpool (+600), among others. According to manager Ernesto Valverde, that's to be expected, as his club believes it should be in the running for a European championship every season.
"Once the season starts, we always have the obligation to win it," Valverde said in a press conference. "If you don't win it, there are problems one way or another. We have a team that wants to win everything."
Barcelona has missed Lionel Messi for most of the season so far, as he has dealt with calf and thigh injuries. But the Argentinian legend is in the squad that was submitted for Wednesday's match, providing hope that he might see playing time against Inter. Still, Barcelona will have several injury issues to deal with, including the loss of prodigy Ansu Fati, who is out with a knee injury.
Inter Perfect in Italian League Play
Inter Milan, on the other hand, are off to a brilliant start, having won six straight Series A matches to begin the season in first place, two points ahead of Juventus. Despite the club's form, however, manager Antonio Conte is aware that no match in Barcelona is ever easy, no matter how many players the hosts may be missing.
---
Wednesday's Champions League Odds
Slavia Prague (+280) vs. Dortmund (-105)
Genk (+600) vs. Napoli (-250)
Valencia (+155) vs. Ajax (+165)
Zenit St. Petersburg (+130) vs. Benfica (+210)
Lille (+250) vs. Chelsea (+105)
Barcelona (-180) vs. Inter Milan (+490)
RB Leipzig (-160) vs. Lyon (+390)
Liverpool (-320) vs. Red Bull Salzburg (+700)
Odds via FanDuel Sportsbook
---
"We need to recover our energy to make an intense match so we can make it difficult for Barca," Conte said, via Goal.com. "If you want to put Barcelona in difficulty, you have to play an intense game, but at the same time, you have to be good at limiting and not letting them play, otherwise it becomes a problem."
Despite all the factors that seem to be playing in favor of the visitors, Barcelona (-180) is a strong favorite over Inter Milan (+490) heading into Wednesday's match.
Tottenham Suffers Stunning Home Defeat
Tuesday's Champion League action saw Tottenham suffer an embarrassing 7-2 home loss to Bayern Munich. The Spurs opened the scoring when Son Heung-min struck in the 12th minute, but it was all Bayern from there on, as Serge Gbabry scored four times, and Robert Lewandowski added two goals to lead the visitors to victory.
---
Tuesday's Champions League Scores
Atalanta 1-2 Shakhtar Donetsk
Real Madrid 2-2 Club Brugge
Manchester City 2-0 Dinamo Zagreb
Red Star Belgrade 3-1 Olympiacos
Lokomotiv Moscow 0-2 Atletico Madrid
Tottenham 2-7 Bayern Munich
Juventus 3-0 Bayer
Galatasaray 0-1 Paris Saint-Germain
---
Also on Tuesday, Real Madrid needed two second-half goals to escape with a home draw against Club Brugge, while Juventus eased to a 3-0 victory over Bayer Leverkusen to move into first place in Group D.