We're still eight days out from Day 1 of the 2021 Breeders' Cup and six pre-entry horses already scratched, a group led by Kentucky Turf Cup winner Imperador. He pulled out of the $4 million Breeders' Cup Turf, one of five Thursday scratches from the Nov. 5-6 two-day racing festival at Del Mar.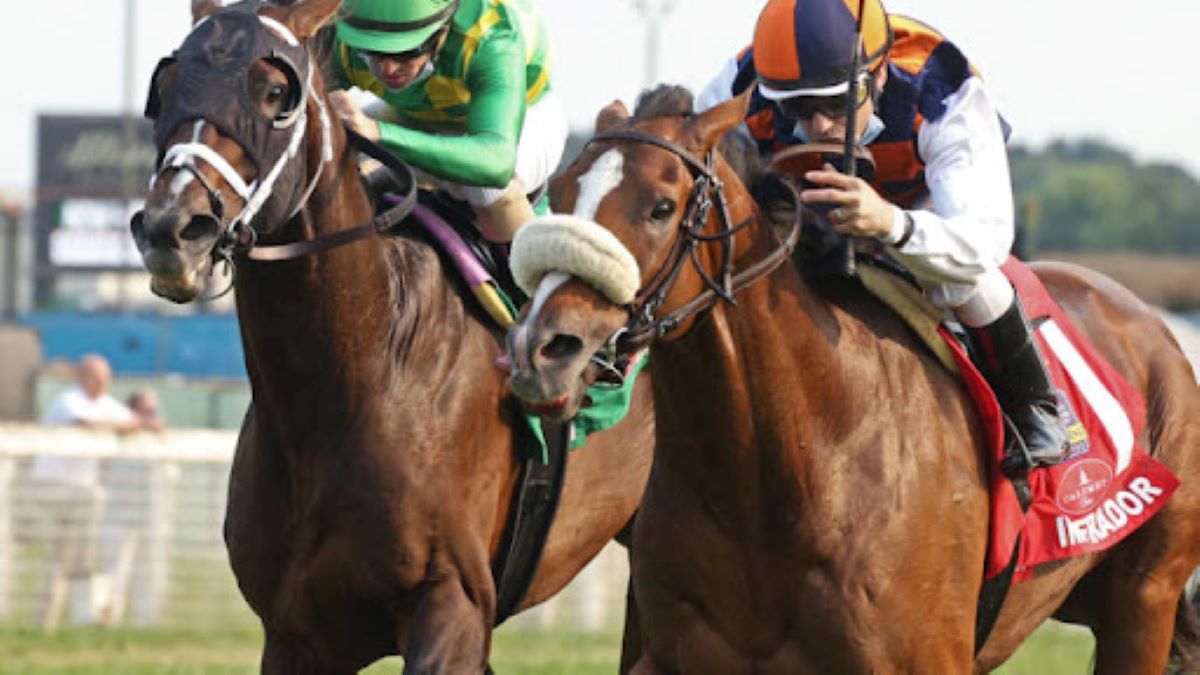 That came when trainer Paulo Lobo didn't like the way Imperador galloped during a Thursday workout in Kentucky, where Lobo is based. Lobo told TVG he'll have the 5-year-old checked out further Friday.
Lobo's bad news was good news for the connections of Japan, who now gets into the over-subscribed field as the first also-eligible. Every Breeders' Cup race is limited to 14 horses and the Turf – considered the second most prestigious race behind the Classic – is a hot ticket.
How hot? Eight horses were on the also-eligible list after Wednesday's pre-entries, a list that included notables such as Japan, Tribhuvan, Mogul, Bolshoi Ballet and Channel Maker. Every one of those owns a Grade/Group 1 victory and Channel Maker is North America's reigning Champion Male Turf Horse. With Japan's entry, Tribhuvan becomes the next horse in.
🏆 BC Filly & Mare Turf
– La Joconde scratched. 1st a/e Acanella moves into the race.
🏆 BC Turf
– Imperador scratched. 1st a/e Japan moves into the race.

— Breeders' Cup (@BreedersCup) October 28, 2021
Breeders' Cup Juvenile Fillies Turf uprooted
The Juvenile Fillies Turf lost two runners: Diamond Wow and Zain Claudette. That puts Haughty and Helens Well into that race. Haughty won her last race at Keeneland after being disqualified in her debut at Belmont Park last month. Helens Well is 1-2-0 in four races for Phil D'Amato, with those seconds coming in Listed Stakes races: the Del Mar Juvenile Fillies Turf and the Surfer Girl at Santa Anita.
Jasper Krone scratched out of the Juvenile, one of two races the Japanese colt held pre-entry berths in. He won't run in either after trainer Hideyuki Mori decided not to ship him to the US.
The other scratch Thursday was La Joconde in the Filly & Mare Turf. That brings 3-year-old Acanella into the field. She is 2-1-0 in seven races this year, but does have a Group 3 score. That came two starts ago, in the Snow Fairy Stakes at Curraugh.
Order of Australia led this unfortunate parade
The first notable exit came not long after Wednesday's pre-entries were announced. That was Order of Australia, who suffered an undisclosed – but career-ending – injury during a Wednesday training session. Trainer Aidan O'Brien immediately announced his retirement and said the reigning Breeders' Cup Mile winner would join the stallion ranks in 2022.
There are two ironic twists here. First, Order of Australia only got his Breeders' Cup victory – at 73/1 — after getting into the field off the also-eligible list. And second, who got Order of Australia's spot in this year's Breeders' Cup Mile?
That would be Ivar. Trained by Paulo Lobo.