After some upsets in the first round of group play at the World Cup, order was restored a bit in the second round. Brazil, who was stunned with a draw against Switzerland on Sunday, rebounded with a 2-0 victory against Costa Rica on Friday.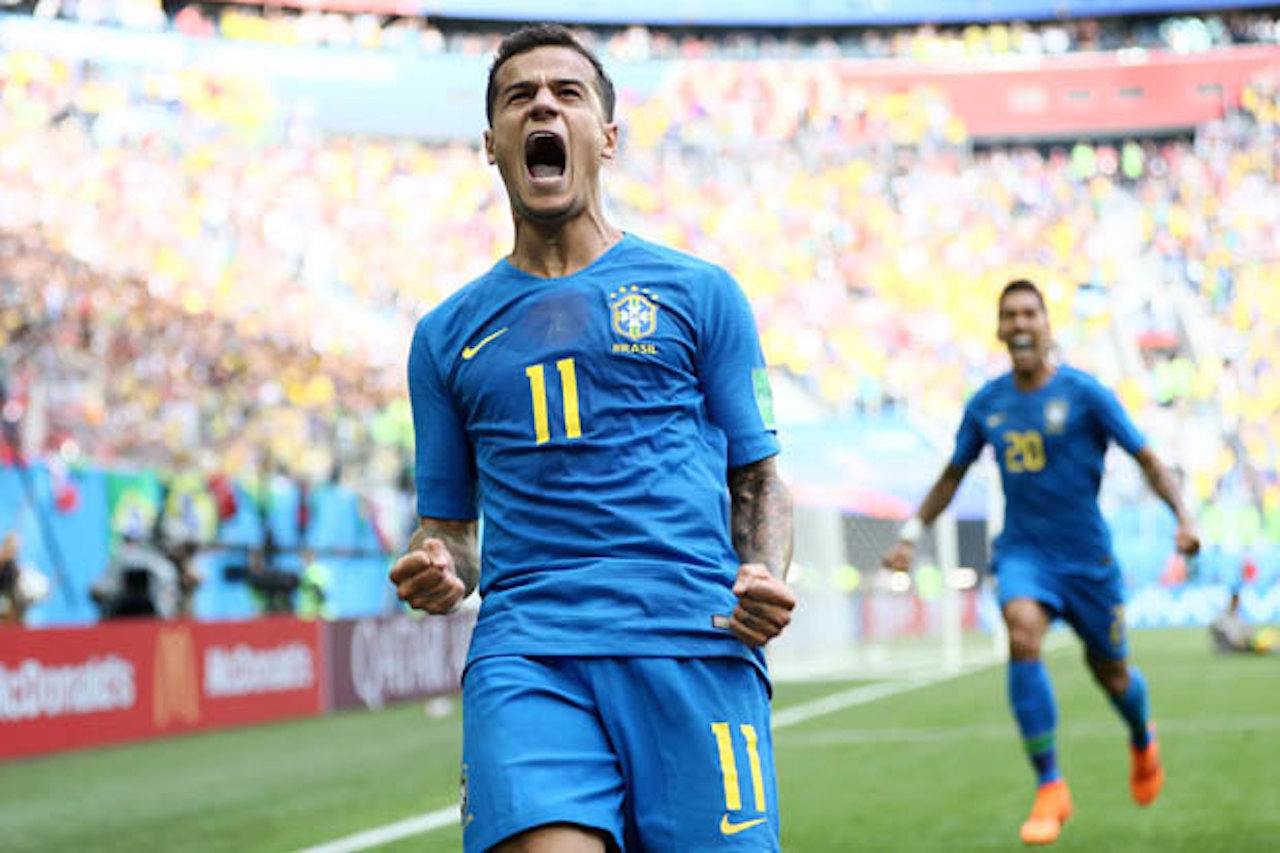 Iceland, who tied heavy favorite Argentina on Saturday, came back to earth against Nigeria, losing 2-0. In the other game Switzerland used a goal at the 90-minute mark to defeat Serbia, 2-1.
Brazil, who is the 4/1 favorite to win its sixth World Cup trophy, now has four points and is much better shape than it was a day ago. They are now tied with Switzerland, while Costa Rica was eliminated.
Victory Not Easy
Even though they won by two goals, it was not as dominating as the score would indicate. Brazil needed extra time to score both its goals. With the game scoreless after regulation, Philippe Coutinho scored in the first minute of extra time. Neymar, who suffered an ankle injury in the Switzerland game, scored his first goal of the competition six minutes later.
"It was a tough game as we expected," Coutinho said. "We showed good patience to play until the last minute where we were rewarded with those two goals. We know the responsibility is huge when you're playing for Brazil."
If the Brazilians had posted their second consecutive draw, it would have put them in a must-win situation for their third game against Serbia, a team that has been picked as a dark horse candidate to advance deep in the tournament.
Bubble Bursts for Iceland
The feelgood story of the World Cup, Iceland, was brought back to reality by Nigeria, losing 2-0. The team was led by Ahmed Musa, who scored twice in the second half.
"I have to thank my teammates and the coach who believed in me," Musa said after the match. "We have to focus on the last game because that's more important than today's win."
Ironically Nigeria's victory helps its next opponent, Argentina. Had Iceland won, it would have eliminated Argentina, but now the team can advance to the Knockout Round with a victory against Nigeria on Tuesday.
Iceland is still not out of the next round and can advance with a victory over Croatia and a Nigeria loss. They would also need to keep their one-point goal differential over Argentina.
Physical Battle Favors Switzerland
Switzerland used their brute force style of play to punish Serbia late in the game, scoring two second-half goals to get back atop the standings in Group E. Serbia 's Aleksandar Mitrovic scored in the fifth minute for the early 1-0 lead. But Switzerland's Granit Xhaka scored at minute 52, and Xherdan Shagiri scored the game winner at the last minute of regulation.
Serbia began the day in first-place, but with the loss dropped to third. They now have to defeat Brazil on Wednesday to have a chance to advance. Switzerland will face already eliminated Costa Rica and is expected to win and advance.