Behind two shutouts, Brazil's Alisson Becker has shot up as the favorite to win the World Cup's Golden Glove, awarded to the best goalie by the FIFA Technical Study Group.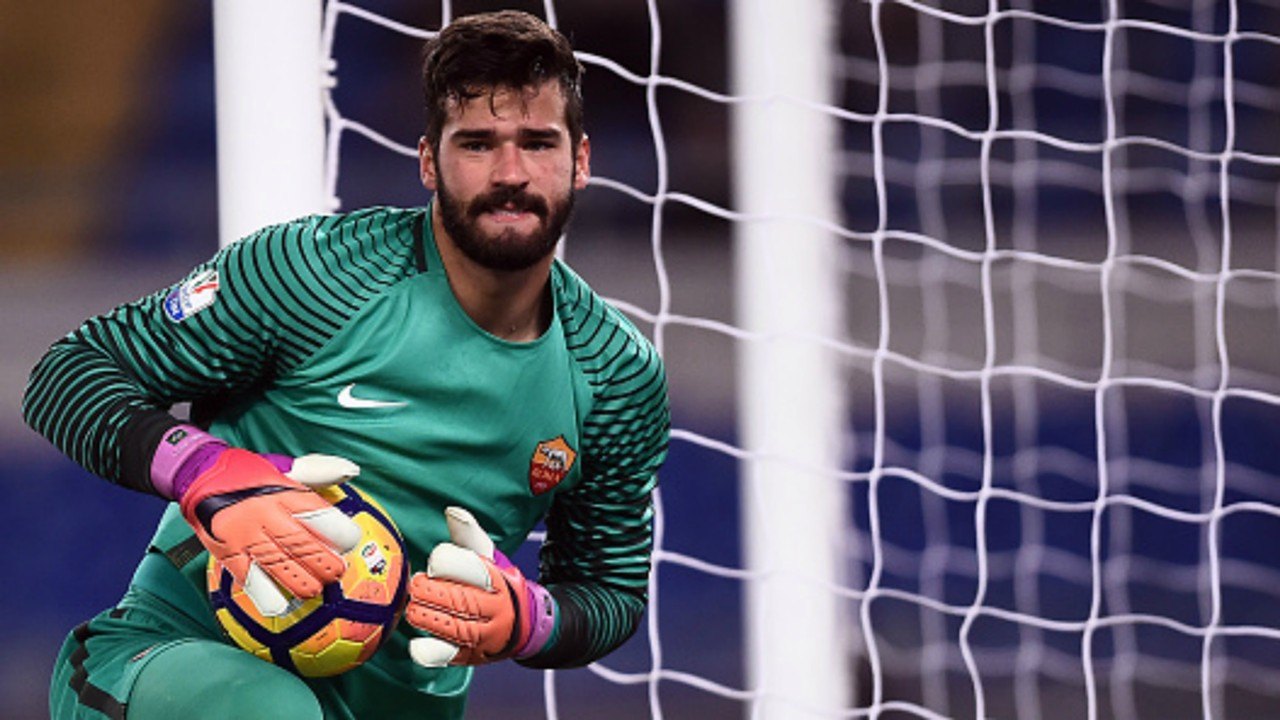 Known simply as Alisson, he opened as a 5/1 pick behind Spain's David De Gea at 4/1 and Germany's Manuel Neuer at 3/1.
While Alisson has stayed at 5/1, his fellow World Cup netminders have slipped because of poor performances. Neuer, who won the award in 2014, watched as his team failed to reach the Round of 16. De Gea, who is Manchester United's goalie, has allowed five goals in three games.
Alisson, on the other hand, has been stellar in net. The member of the Italian Club Roma, has allowed one goal in three games. He blanked Serbia and Costa Rica. His performance in World Cup qualifiers was equally as impressive. He amassed a record of 13-0-2, and allowed just three goals.
Even before the World Cup, Alisson was telling anyone who would listen that he should be included with the premier goalies.
"I overcame the skepticism from the start," Alisson said. "I have always shown that I've got the credentials. It's not as if I've come out of nowhere."
Neuer Falters in Group Play
Defending Golden Glove winner Neuer failed to live up to his 2014 World Cup performance, and suffered two humiliating defeats that ensured Germany would not move on to the Round of 16.
The first was their opening match against Mexico. Germany was allowing several attacks and Mexico capitalized on one of them in the 35th minute. Hirving Lozano got around his defender and kicked a shot that went past Neuer. Many thought the goal could have been stopped.
Neuer conceded that the team needed points against its next two opponents, Sweden and South Korea.
"We're already in the knockout stages," Neuer said, "because we only have finals now."
They defeated Sweden 2-1, but were shocked again when South Korea defeated them, 2-0.
De Gea Still Recovering After Early Error
The Spanish goalie had a major miscue in the team's opener against Portugal, and it definitely affected his chances to win the Golden Glove. At the 45th minute, Cristiano Ronaldo fired a shot that bounced off De Gea's leg and into the net. It was one of three goals Ronaldo scored and allowed the team to salvage a 3-3 tie.
Manchester United teammate Jose Mourinho said he was surprised De Gea didn't make a relatively easy save.
"It's my boy, it hurts me to say, but he knows it's a bad mistake," Mourinho said. "It's a mistake he doesn't make with us, United – player of the season, fantastic performances. But that happens to the best."
De Gea did have a shut out against Iran in the second game, but allowed two goals in the team's 2-2 tie with Morocco. It has been reported that Spanish Coach Fernando Hierro is so disappointed with De Gea's play that he is contemplating replacing him with Kepa Arrizabalaga when Spain faces Russia on Saturday.