Thoroughbred racing purists may be bristling at the prospect that next Saturday's Metropolitan Handicap could take the limelight away from the 151st running of the Belmont Stakes.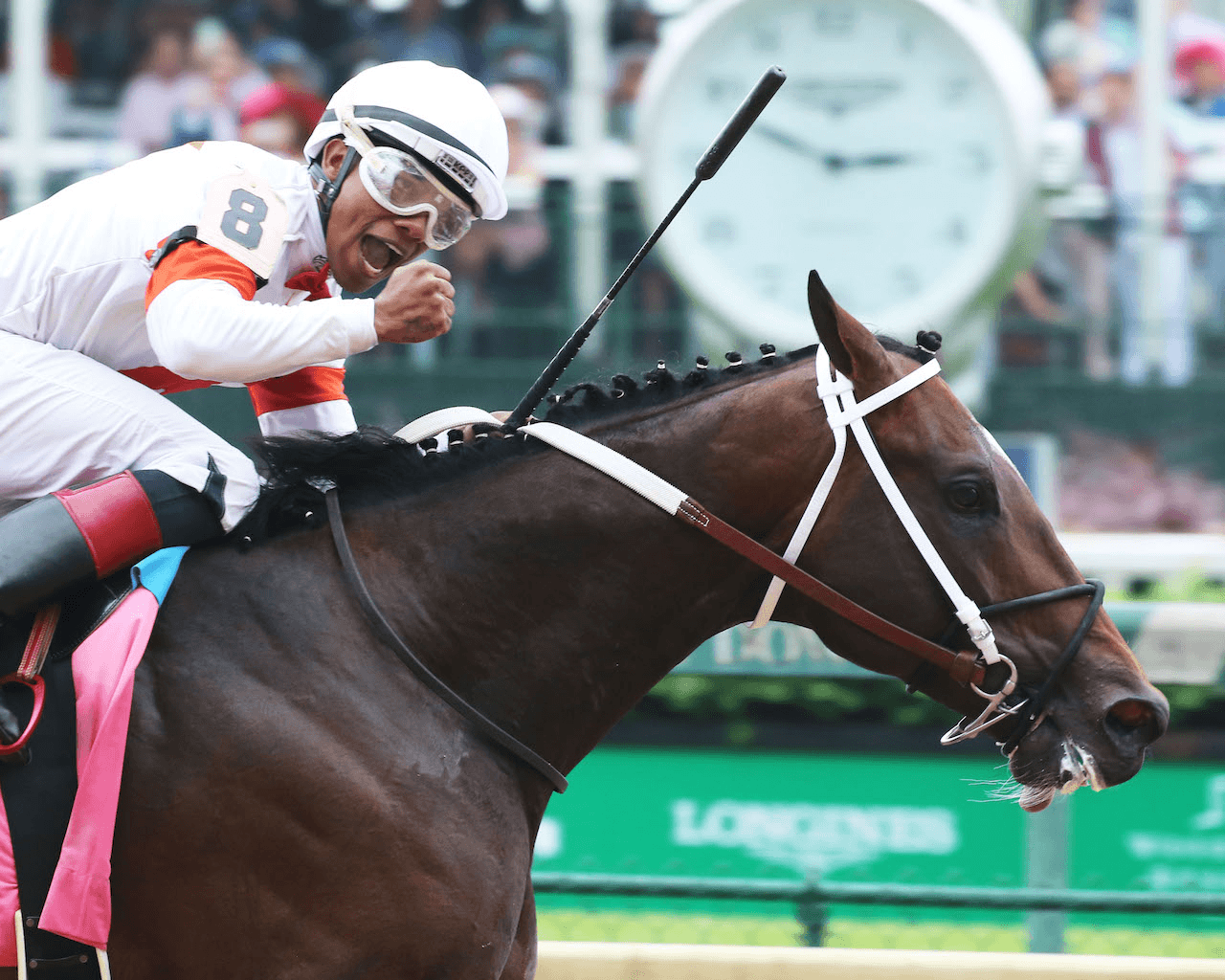 The possibility exists because the race on June 8, more commonly known as the Met Mile, boasts what may be its best field ever. Entrants will vie for a beefy $1.2 million purse just hours before the third jewel of racing's Triple Crown is contested at 6:50 p.m. ET on NBC.
For NBC's complete coverage schedule click here.
The Met Mile is a one-turn race attracting a field that includes top handicap horse McKinzie. He's much more accustomed to longer races such as his impressive win at 1 1/16 mile in the Alysheba Stakes at Churchill Downs on May 3. However, the favorite may be Mitole for top conditioner Steve Asmussen. In winning the Churchill Downs Stakes on May 4, Derby Day, Mitole achieved new status as, perhaps, the nation's best up and coming sprinter. Plus, he's flashing a new element to his game. At Churchill, it's come from behind tactics producing an impressive win in the seven furlong race. Previously, it's a front-running template he employed for win after win.
So fans will see Mckinzie, with "Big Money" Mike Smith in the irons with dual Triple Crown trainer Bob Baffert doing the training versus Asmussen's Mitole with Oaklawn Park's leading rider Ricardo Santana aboard. Mckinzie will be shortening up in distance and Mitole will be stretching out.
No Sure Thing in 2019 Met Mile
However, these two certainly won't have the track to themselves. There's more to this race — a  lot more.
Here's the prospective field with their trainers:
| | |
| --- | --- |
| Tale of Silence | B. Tagg |
| Pavel | D. O'Neill |
| Thunder Snow | S. Suroor |
| Promises Fulfilled | D. Romans |
| Firenze Fire | Ja. Servis |
| McKinzie | B. Baffert |
| Coal Front | T. Pletcher |
| Mitole | S. Asmussen |
Handicappers know these horses are schooled by a "Who's Who" group of trainers, not likely to be running unless they think they can win. World traveler Thunder Snow is capable of winning any race at any time. He's coming off a win in the $12 million Dubai World Cup in March at 1 ¼ mile.
Firenze Fire is a Belmont specialist, winning his last three starts at the track including a six furlong stakes on May 11. His trainer is Jason Servis, the trainer of disqualified Kentucky Derby runner, Maximum Security.
Coal Front is the winner of three straight at three different tracks – first at seven furlongs at Gulfstream, then 1 1/16 mile at Oaklawn and finally at a flat mile in Dubai.
Stallions Make a Name for Themselves
Winners of the Met Mile race who went on to become notable sires include:
Tom Fool (1953)
Native Dancer (1954)
Buckpasser (1967)
Fappiano (1981)
Gulch (1987-88)
Ghostzapper (2005)
Most memorably, Frosted blistered the track in 2016 in stakes record time of 1:32.73 winning by the largest margin ever, 14 ¼ lengths. His winning time may be threatened this year, but with so many top contenders, his victory margin will not.