The Kansas City Chiefs and the Philadelphia Eagles will play in Super Bowl LVII on February 12th, and there's no better way to get in on the action than with your Bet365 Super Bowl promo code. With Jalen Hurts and Patrick Mahomes about to go at it on the gridiron, this looks to be one for the ages. Let's get into the details on how to take advantage of this lucrative Bet365 promo.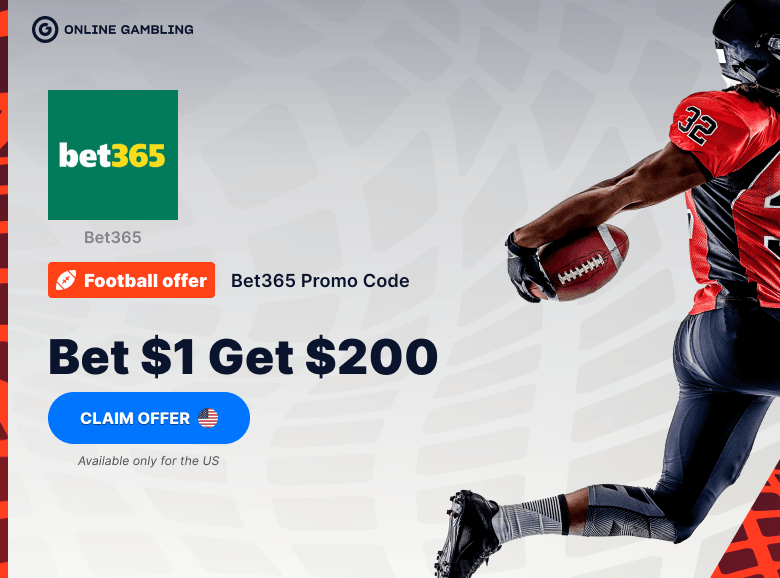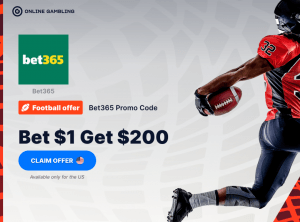 The offer is simple: sign-up for a Bet365 account, deposit at least $10, bet at least $1 and get $200 in bet credits. We are seeing close to even odds, with the Eagles only favored by -1.5 despite coming into the Super Bowl in formidable form. This is despite significant health concerns for key Chiefs players, including star quarterback Mahomes. 
Betting on Super Bowl LVII
The critical storyline heading into the Super Bowl surrounds the bevy of injuries to Kansas City Chiefs skill players. While not on the injury report, Patrick Mahomes is not 100%, according to reports, still recovering from a high ankle sprain that had him hobbling in the AFC Championship game against the Bengals. This is in addition to questionable tags for Juju Smith-Schuster and Kadarius Toney, meaning a potentially limited receiving corps. Considering the close -1.5/-125 odds on the Eagles as favorites, they look like a strong play against this potentially depleted Chiefs squad. 
The Eagles and Chiefs are both formidable opponents, boasting top-ranked offensive and defensive units. This should be a game of strength on strength and exciting to watch.  
Bet365 promo code for Super Bowl LVII
This unique Bet365 Sportsbook promo code is only available until March 2nd, 2023, meaning now is the time to claim your bonus before the Super Bowl. Some offers throughout the industry require more investment, while this Bet365 welcome bonus can be yours for a $10 deposit and a $1 bet. 
Make your $10 deposit and qualifying wager to claim this offer this week, and you'll have $200 in free bets for the Super Bowl. 
How to claim Bet365 Super Bowl LVII promo code
Taking advantage of this Bet365 promo is about as easy as they come in the industry. Please see below for how to sign up and claim this offer. 
First, you will need to navigate to the Bet365 welcome page. Select "Bet Now," and you will be taken to the main betting page, where you can select "Join."  
Next, you will enter verification details such as your name, date of birth, address, phone number, and the last four digits of your Social Security number.  
Make your deposit of at least $10.  
Find a sporting event of your choice and wager at least $1. Allow the wager to clear.  
You will now receive your $200 in bet credits. You will see them available for betting on your account.  
How to use the Bet365 promo code
Using your Bet365 promo code offer is easy as pie once you've made your initial deposit and wager, and the bet credits have been added to your account. You will have the option when placing wagers via the Bet365 bet slip to "Use Free Bet Credits" until they have run out. Please remember that you cannot simply withdraw the bet credits; they must be used to bet. You will only receive winnings on bets placed using these bet credits, not the amount wagered. 
Who is eligible for the Bet365 promo code?