Argentina suffered a disastrous 3-0 loss to Croatia on Thursday, leaving the South American side in serious danger of missing out on the knockout stage of the World Cup.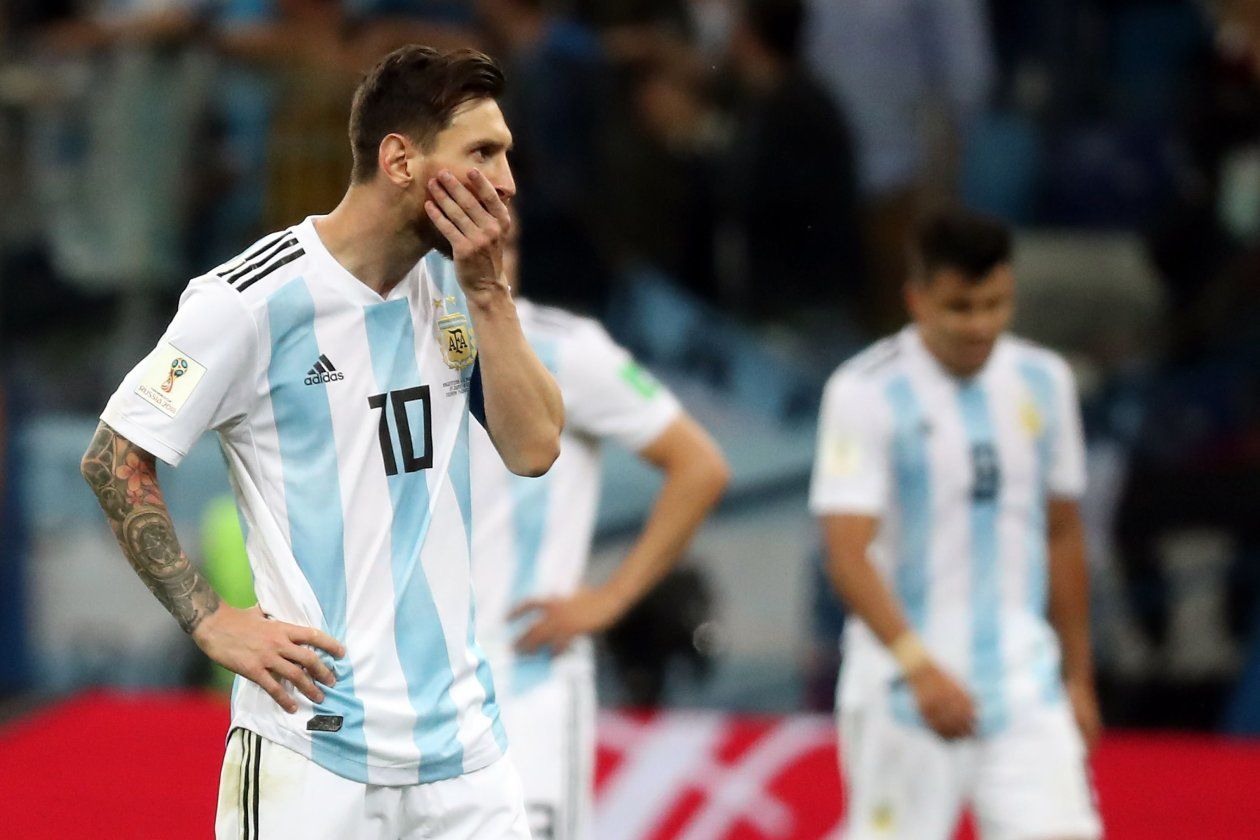 Croatia is guaranteed to advance to the Round of 16 after having won its first two matches, while Argentina will likely need to win and get help the rest of the way in order to advance.
Croatia Capitalizes on Second-Half Chances
Both teams failed to convert on very good chances in the first half, leaving the game scoreless at halftime. But Croatia finally broke through in the 53rd minute after Argentinian goalkeeper Wilfredo Caballero badly misplayed an attempted pass, mishitting the ball and giving it right to Ante Rebic, who played a skillful volley to score the first goal.
If the first score was all about a blunder from the keeper, the second showcased a moment of brilliance from Croatian midfielder Luka Modric. After taking control of the ball about 25 yards from goal, he created a small amount of space, pushed the ball out to the right, and then curled a perfect shot into the top right corner to make the score 2-0 after 80 minutes.
That was effectively enough to win, but Croatia weren't done yet. With the Argentinians stretched thin out of desperation, Croatia countered off of a set piece, with Ivan Rakitic scoring the final goal of the match.
Argentina still has a reasonable shot of going through, but they'll need a lot of help to make it happen. The result of the Iceland vs. Nigeria game on Friday will give the Argentinians a better idea of what they'll need in their final match. Sky Bet now has Iceland (5/6) as a favorite to advance out of the group, with Argentina (13/8) and Nigeria (5/1) facing longer odds.
"We have no alternative but to give it our all in the final match," Argentina coach Jorge Sampaoli said in his post-match press conference. "We have not performed at the level the country expects."
Argentina has also tumbled down the list of tournament favorites, as they can be backed at 33/1. On the other hand, Croatia's impressive performance has seen them shoot up to 14/1 to win the World Cup.
France Fails to Impress, But Still Advances
French fans aren't going to get too excited about their team's 1-0 victory over Peru on Thursday, but the win was still enough to clinch a spot in the knockout round. 19-year-old Kylian Mbappe scored the only goal for France on a tap in off a deflected pass in the 34th minute, becoming the youngest player ever to score for the country at the World Cup.
But regardless of how they've looked, France now has two wins in two games. French manager Didier Deschamps deflected questions about his team's questionable form, focusing instead on their results.
"We are happy to qualify – our game was more fluid and flowing," Deschamps said after the match. "If you want 5-0, don't come to a World Cup."
The other Group C game saw Denmark and Australia play to a 1-1 draw. An early strike by Christian Eriksen was evened out by a 38th minute penalty that was only awarded after a review by the video assistant referee (VAR).
That didn't sit well with Danish goalkeeper Kaspar Schmeichel, who feels his team hasn't been treated fairly by VAR reviews so far in the World Cup.
"I think work is needed on VAR, I don't think it is where it should be at the moment," Schmeichel said after the game. "I think in time maybe it can work but that's two games in a row where we have come on the bad end of a VAR decision."
The draw did leave Denmark (1/8 to qualify) with four points, putting them in excellent position to advance to the knockout stage. Only Australia (5/1) has an outside chance to catch them, while Peru has been mathematically eliminated from contention.