Apple has a new deal to stream MLB games on Friday nights. The exclusive $85 million, multi-year, contract marks Apple's first foray into live sports coverage. Meanwhile, the news could give MLB players a bit more leverage in their ongoing CBA negotiations.
There were rumors that Apple was in the hunt for live sports programming. In January, the New York Post reported ongoing negotiations between Apple and MLB for a possible weekday package.
Apple MLB deal could be first of many
Apple's entrance into live sports makes sense. It has a cash hoard available to spend on programing. Meanwhile, more sports are gravitating to streaming providers. For instance, Amazon has a deal to stream English Premier League soccer games and has picked up the media rights for the NFL's Thursday Night Football games.
Earlier this year, an analyst at Wedbush Securities sized up Apple's upcoming opportunities in sports.
"We note that upcoming sports packages potentially for bid over the next four years that Apple can be involved with (in some capacity/semi-exclusive) are: NFL (Sunday Night Ticket), Big Ten, Pac 12, Big East, Big 12, other NCAA sports packages (2024 timing), NASCAR, and the NBA/WNBA." — Dan Ives, Wedbush Securities
Apple isn't the only new player in MLB media rights. NBC Sports signed a $30 million, two-year, deal with MLB for a package of Monday and Wednesday night games, primarily to stream on Peacock. As a result, there will be more MLB games available on streaming services — and fewer games on ESPN.
Is ESPN losing its mojo?
It wasn't that long ago when ESPN was the disrupter in sports programing. Networks had a stranglehold on sports. They never viewed a cable channel as a threat. But in March 1980, ESPN aired the early rounds of the NCAA basketball tournament — effectively giving birth to "March Madness."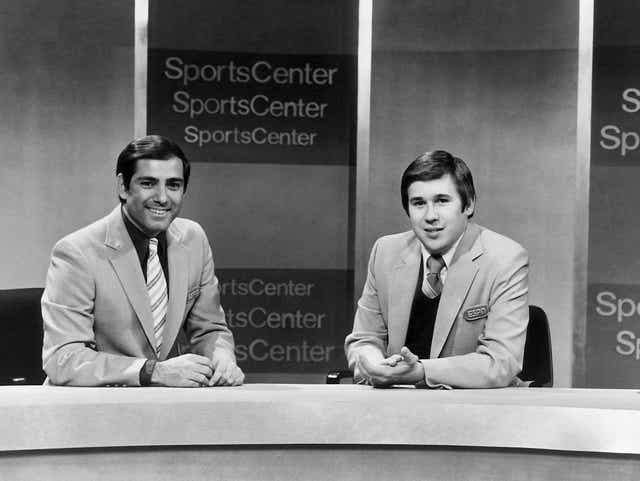 Soon, cable companies were paying top dollar to feature ESPN in their bundle lineup. In 1996, Disney acquired 80% of ESPN and for years it was a cash cow. But as more and more customers "cut the cord" with cable providers, ESPN struggled. As a result, ESPN has become more cost sensitive, giving streaming services an opening.
Initially, Apple will offer its Friday MLB games for free. At some point, however, games may require an Apple TV Plus subscription.