Andy Murray has undergone a surgery on his injured hip that could potentially allow him to continue his tennis career once he recovers from the procedure.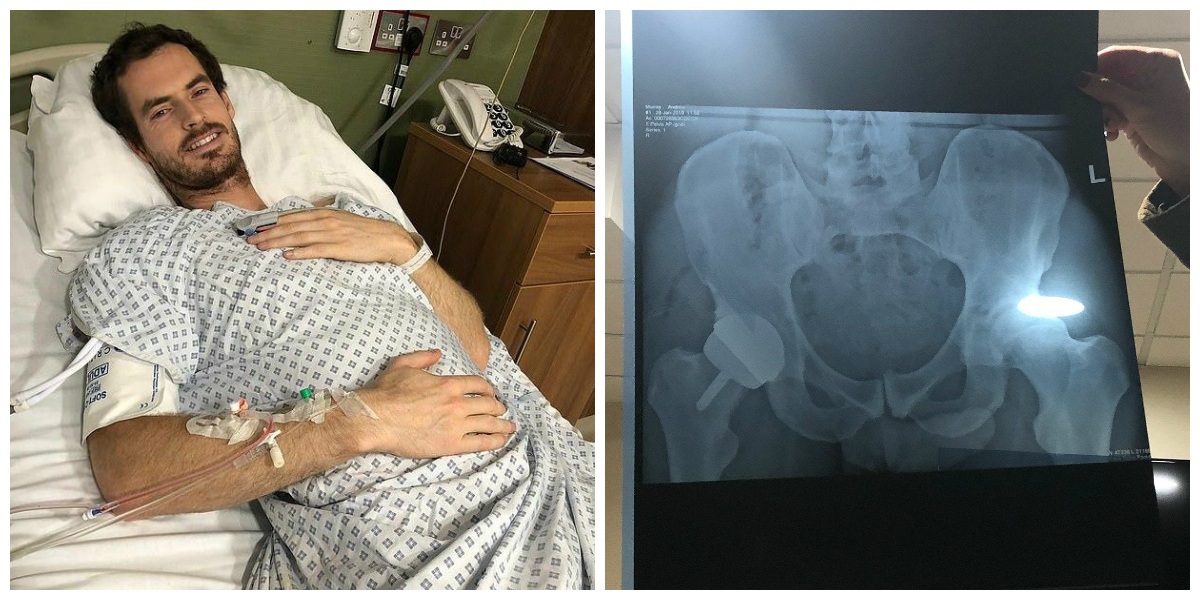 Murray previously told tennis fans that he was likely to retire after Wimbledon, but noted that he might decide to give surgery a try rather than simply play through the pain in an attempt to compete in one more tournament.
Murray Risks Wimbledon Farewell with Surgery
Murray has been suffering from severe hip pain for years, limiting his mobility and causing him to limp at times even as he continued to play at a highly competitive level. In comments made at the Australian Open, he told the world that he had a choice: he could rest and prepare until Wimbledon and make that his final tournament, or he could risk a surgery that might take that farewell away from him.
"That's kind of the decision I have to make, that possibility of not having one more match by having the operation," Murray said at the time.
But on Tuesday morning, Murray posted to Instagram to tell his 1.6 million followers that he had chosen the surgical option, having his hip resurfaced on Monday in London.
"Feeling a bit battered and bruised just now but hopefully that will be the end of my hip pain," Murray wrote in the post.
Procedure Untested for Singles Players
The question now is whether or not the operation will truly give Murray a chance of coming back to professional tennis. Murray had been talking to the 40-year-old Bob Bryan, the only other elite tennis player known to have the procedure done and then come back to play at a high level.
According to a report in the Telegraph, medical specialists believe that there is certainly hope that the younger Murray, who is 31, could come out of this surgery able to continue his tennis career for years to come. There might even be an outside chance that the Scotsman could play at Wimbledon: the tournament takes place five months for now, exactly the amount of time it took for Bryan to come back to play after his surgery.
But Murray will face challenges that are different that those Bryan overcame. Most significantly, Bryan is a doubles specialist, while Murray plays the much more demanding singles game, which could prove too taxing for his resurfaced hip.
Murray is coming off a memorable performance at the Australian Open. While he lost in the first round, his five round match against Roberto Bautista Agut, in which he nearly came back from two sets down to pull out a victory against the No. 18 player in the world, was one of the highlights of the tournament and could have served as a fitting conclusion to the career of the three-time Grand Slam winner.
What Did Murray Have Done on Monday?
While Murray did not have a complete hip replacement on Monday, the "Birmingham hip" procedure involves putting a metal cap on top of the femur and cementing a metal socket in the hip joint in the hopes of preventing the two bones from grinding against each other.
The 90-minute procedure has proven successful for players in other sports, including basketball, hockey, and baseball. Whether it allows Murray to play again or not, most patients do relieve their hip pain through the surgery.