When Alex Ovechkin assisted on a TJ Oshie goal during Tuesday's 3-2 victory by the Washington Capitals over the Vancouver Canucks, he did more than just help his team win – he carved himself a piece of NHL history.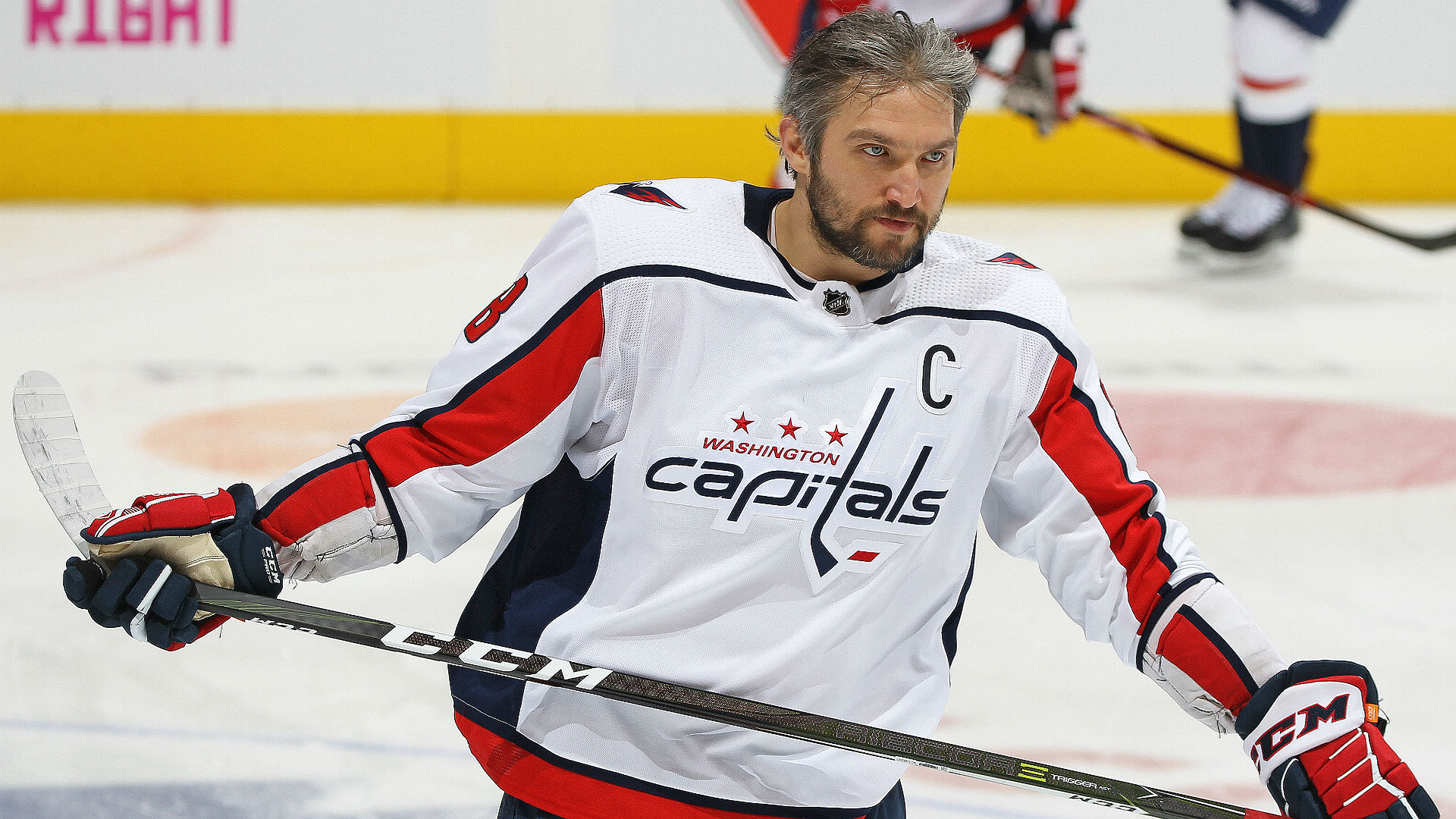 With the assist, Ovechkin surpassed Sergei Fedorov to become the all-time leading scorer among Russian NHL players with 1,180 points.
Ovechkin Passes 'Legends' to Reach Record
Over the course of his career, Ovechkin has 644 goals and 536 assists. He has accumulated those impressive numbers in just 1,055 games, 193 fewer than Fedorov needed to set the Russian record.
"It's history, and I passed all those legends," Ovechkin told reporters after the game. "It's pretty big and I appreciate everybody who do all work with me, my teammates, and it's huge. When you start playing hockey and you come to the NHL, you just have a dream to score one goal or two and now I'm No. 1 on the all-time Russian list."
The 33-year-old forward is having another stellar year for Washington. He currently leads the NHL with 37 goals. If he manages to maintain that lead, it will be the sixth time in seven years that the Moscow native has been the league's goal-scoring champion.
Parents Reflect on Alex's Accomplishments
To mark the occasion, Ovechkin's parents wrote a moving letter to their son, saying they were proud of him not only for his athletic prowess, but also for the happiness he has brought to so many fans.
"It is very important, son, that you know how to bring people joy," the letter read. "We felt it ourselves last June. We saw hundreds of thousands of hockey fans taking to the streets in Washington. We know how people in Russia literally cried with happiness when you beat the Vegas Golden Knights in the Stanley Cup Final. With your game you are capable of evoking incredibly strong emotions among real fans."
Ovechkin and Fedorov have some personal history together, as the two played together in Washington from 2008 through 2009, during Ovechkin's first two seasons in the NHL. Ovechkin said that the two remain friends, and that he has spoken to Fedorov, who is happy for him for claiming the record.
Ovechkin already holds the record for the most goals for a Russian-born player, passing Fedorov for that record long ago. Federov still has the most assists all-time for a Russian NHL player with 696, 160 ahead of Ovechkin's current total.
Ovechkin Has Chance to Set Career NHL Goals Record
While Ovechkin may be almost done rewriting the Russian record book, there could be a bigger personal goal ahead of him: chasing down the all-time NHL goals record.
The Capitals captain is currently 14th on the all-time NHL goals list, and could move up to as high as 12th by the end of the season. But he is still 250 goals behind all-time leading goal scorer Wayne Gretzky, who found the net 894 times in his career.
If Ovechkin continues his scoring pace this year, that will give him 243 goals over the past five seasons. Even if he managed to score 200 times over the next five years, he would find himself well ahead of Gordie Howe (801 goals) for second place, and depending on his health, might be able to continue on for long enough to pass the Great One. It may be a longshot, but the record isn't out of reach.
It would be effectively impossible for Ovechkin to challenge Gretzky for the overall scoring title, however. Gretzky compiled an incredible 2,857 points in his career – nearly 1,000 more than Jaromir Jagr, who sits in second place on the all-time list with 1,921. Ovechkin's 1,180 points currently place him 49th on the all-time list.