The resumption of horse racing in Canada has a finish line, with Thursday's announcement that Woodbine Racetrack will open for Thoroughbred racing on Friday, June 18.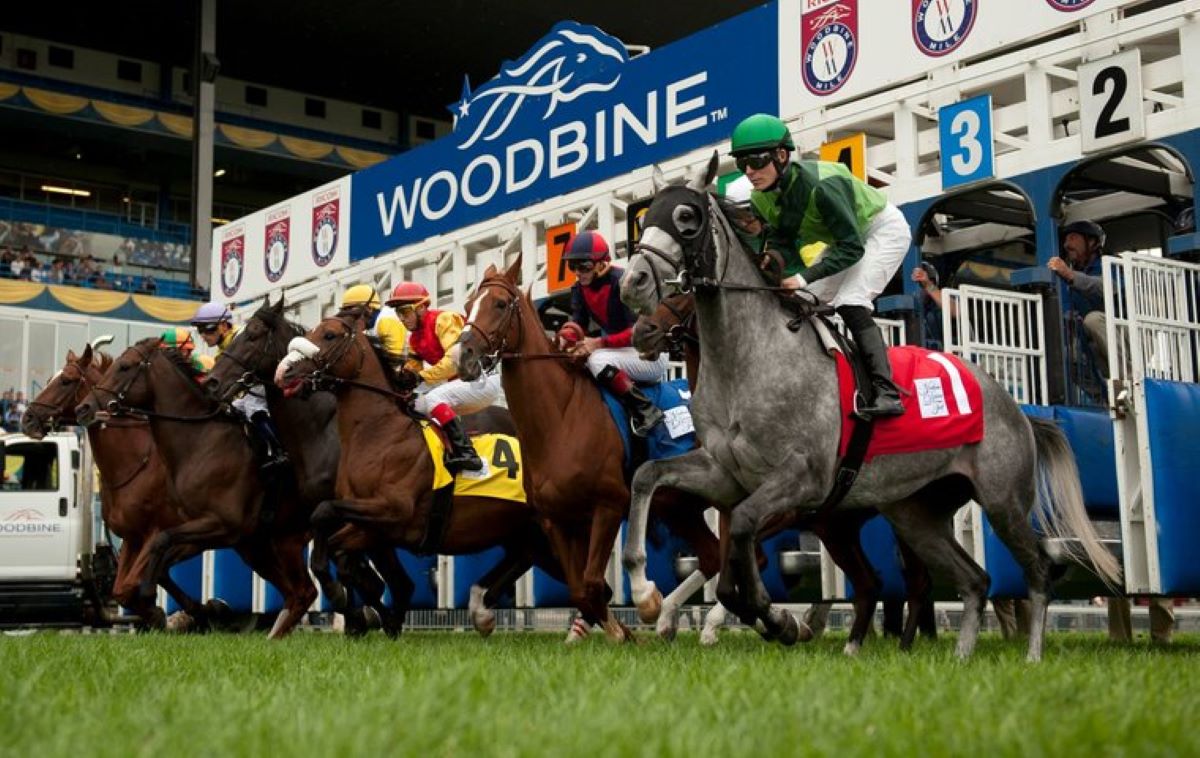 Due to the COVID-19 pandemic, the suburban Toronto track and its Standardbred sister track, Woodbine Mohawk Park, remained shut down under Government of Ontario provincial orders. But, under a three-step "Roadmap to Reopen," the provincial government gave Woodbine Entertainment permission to resume racing.
Under Step One of the plan, that "Roadmap to Reopen" opened the gates for racing's resumption on Monday, May 14. That's when Woodbine Mohawk opens for Standardbred racing. It begins its standard five-day per week schedule, racing Monday, Tuesday, Thursday, Friday, and Saturday.
The Standardbred track received permission from the Alcohol and Gaming Commission of Ontario (AGCO) for qualifying races. Those will begin on Thursday, May 27.
Woodbine chomping at the bit to resume
As for Woodbine's main Thoroughbred track, its opening weekend schedule is set to begin on Friday, June 18 and to run through Sunday, June 20. Woodbine is scheduled to resume its four-day regular schedule (Thursday-Sunday) on Friday, June 25.
Woodbine Entertainment officials made it clear they are ready to open live racing even earlier, if the provincial government begins Step One of its plan sooner. The "Roadmap to Reopen" plan is based on decreased daily COVID-19 cases, lower hospitalization rates, and increases in the percentage of vaccinated residents.
"On behalf of the horse racing industry and the thousands of families who depend on it, I would like to thank the Premier's Office and local health authorities for providing some much-needed clarity," Woodbine Entertainment CEO Jim Lawson said in a statement. "While the timing is not ideal, we can now prepare for the resumption of live racing with a degree of certainty."
Track officials plan on releasing a stakes schedule and condition book in the coming days. The track's signature race, the Queen's Plate, is scheduled for Sunday, Aug. 22.
Lawson can't understand green-lit hockey, red-lit racing
Lawson vented his frustration about his shuttered tracks to the Toronto Sun after the Government of Ontario issued a Provincial State of Emergency on April 7. That instituted a 28-day, stay-at-home order beginning Thursday, April 8.
That order postponed the beginning of the 2021 Woodbine Thoroughbred Meet while allowing morning training sessions to continue. Meanwhile, the NHL and AHL seasons proceeded – indoors. Lawson still can't get his head around that decision.
"I've had good discussions (with the provincial government and Toronto Health), but nothing seems to be happening," he told the Sun last month. "I'm banging my head against the wall. I don't even know where to turn anymore. It's not like I'm not having the right discussions with the right people. But someone has to spend an hour – whatever the time is – to go through what we're doing."