AC Milan is back! The Rossoneri beat Sassuolo 3-0 away from home to celebrate their first Scudetto since 2011.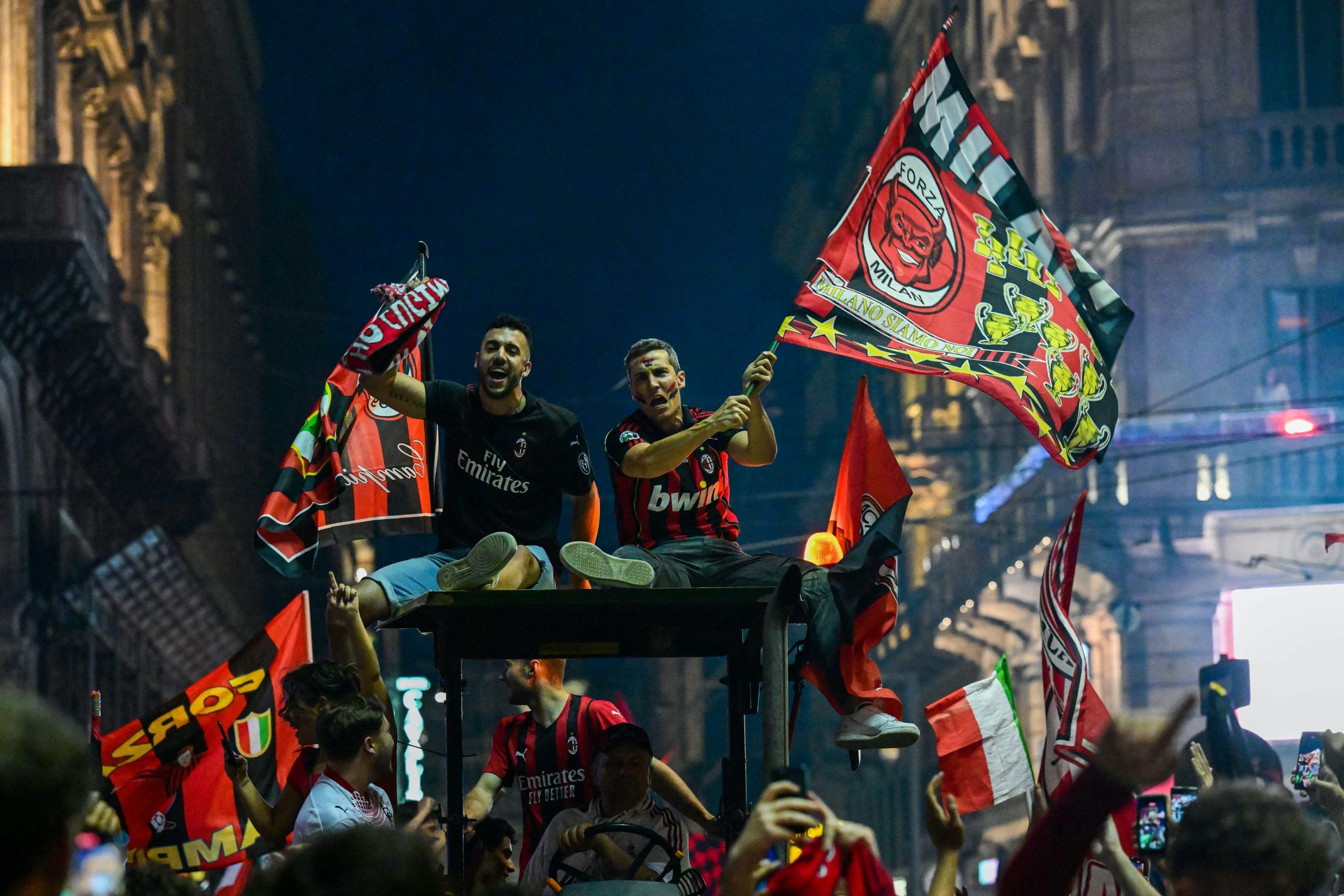 Milan only needed a draw to triumph, but Giroud's brace and Kessie's goal settled the affair before half-time at MAPEI Stadium. Inter won at home against Sampdoria with an identical score, but arch-rivals Milan ended up celebrating downtown at the Dome. Nearly 50,000 people gathered to cheer after a torrid season. Milan finished the campaign with a two-point advantage (86 to 84)
40-year-old Milan star Zlatan Ibrahimovic celebrated with a cigar and dedicated the title to the memory of his late agent, Mino Raiola. Zlatan, who netted eight times this season for Milan, is out of contract at the end of June. Asked if these are his final days as an AC Milan player, Ibrahimovic told DAZN: "First, I have to do something to feel good. If I'm well [phisically], then it wasn't my last match. If I have to have surgery? Let's see…"
Just Zlatan doing Zlatan things. 🍾 😂 pic.twitter.com/cxLCdpRSba

— CBS Sports Golazo ⚽️ (@CBSSportsGolazo) May 22, 2022
"I was close to joining Napoli, then Mino Raiola told me that I was the only one who could save Milan. So I dedicate this title to him," an emotional Zlatan added.
The Swede won 12 league titles throughout his career. His gallery could have counted 14 titles if it wasn't for Calciopoli, the match-fixing scandal in Italian football which saw Juventus stripped of its 2005 and 2006 trophies. Zlatan celebrated titles in the Netherlands, Spain, France, and, of course, Italy.
Apart from Zlatan's influence, another veteran shone for AC Milan this year. 35-year-old Olivier Giroud netted 11 times, becoming the oldest player ever to score double figures in his debut season in Italy.
French keeper Mike Maignan recorded the highest number of clean sheets in Serie A, allowing Milan to build on a safe foundation, while Portuguese attacker Rafael Leao contributed with 11 goals and 10 assists to his team's total. Leao was given the MVP of the season award following Milan's Scudetto win.
Rafael Leão is the Serie A MVP. 💎 pic.twitter.com/b1eHY8hPYM

— CBS Sports Golazo ⚽️ (@CBSSportsGolazo) May 22, 2022
Pioli: 'My players are phenomenal'
For Milan, this year's title is the 19th in the club's history. But for Stefano Pioli's career, it's a first. The 56-year-old AC Milan manager praised his players and their consistency throughout the season and thanked them for making him a champion.
AC MILAN ARE THE CHAMPIONS OF ITALY. 🏆 pic.twitter.com/aQJWLqICsn

— CBS Sports Golazo ⚽️ (@CBSSportsGolazo) May 22, 2022
"My players are phenomenal," Pioli said. "I am really happy. My players are too, everyone is happy. We were more consistent than Inter. The team never gave up, the players were fantastic, all of them. We deserved this Scudetto because we believed in it more. We are a strong team," the coach stressed.
Pioli had his Serie A champion's medal stolen from his neck in the celebrations that followed the win over Sassuolo.
"If I could appeal, I'd be grateful. It's the only one I have," Pioli told reporters. The Italian league reacted fast, promising Pioli another medal even if he doesn't get his original one back.
The AC Milan boss was also named manager of the year in Serie A.
The club promised fans an open bus tour around Milan on Monday evening so supporters throughout the city could gather in the streets and celebrate.