Hall of Fame Trainer Jerry Hollendorfer is now banned from stabling or entering horses at New York Racing Association (NYRA) racetracks.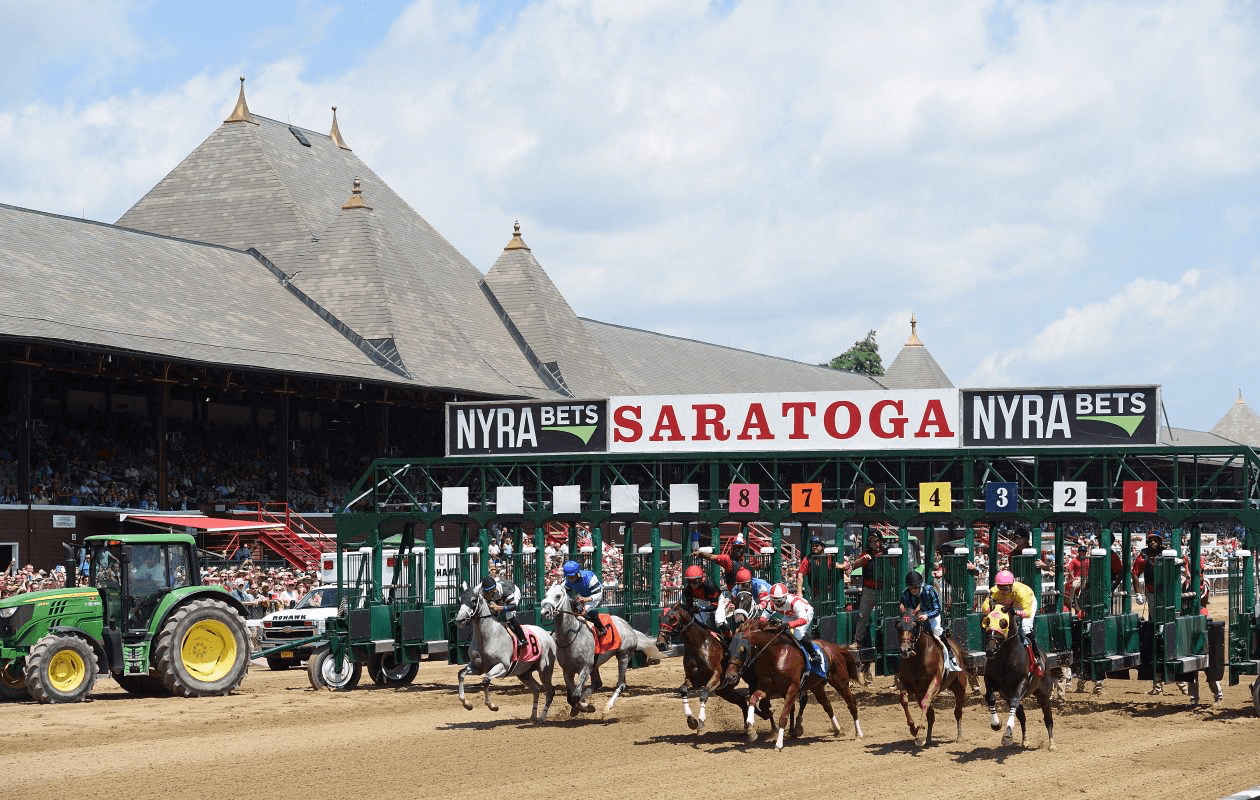 The move marks a reversal of NYRA's previous position allowing the trainer to compete in New York. The Belmont meeting ends Sunday. The Saratoga summer season starts July 11. No reason for the change in NYRA's position is being made public.
The Stronach Group (TSG) says Hollendorfer can no longer stable or race at any of its tracks. Those tracks are Santa Anita, Golden Gate, Laurel and Gulfstream. This, after a fourth equine under his care at Santa Anita was injured June 22 on its training surface and subsequently euthanized. The high-profile conditioner also lost two horses to fatal injuries at Golden Gate, near San Francisco. Thirty equine athletes succumbed during the Dec. 26-June 23 Winter/Spring Santa Anita race meet.
Santa Anita is no longer racing until its autumn meeting begins Sept. 26. The Breeders' Cup World Championships is remaining at the historic Los Angeles-area track, it was announced late last week.
Hollendorfer Assistant Taking Reins in New York
US racetracks generally operate as private entities. Courts have previously upheld the legality of a track's right to exclude any trainer for any reason.
Lead assistant Don Chatlos, Jr. is expected to take over training of several of the Hollendorfer horses now in New York. Among them is Brill, soon to be seen in the Victory Ride Stakes at Belmont on Friday. Another is Rowayton heading to the Dwyer Stakes on Saturday. Larry Best's OXO Equine owns both of these runners.
Hollendorfer told the Daily Racing Form:
"They'll be in Don's name, he is now the trainer, he has his own insurance, everything. I'm going to be forced to do that because my counsel told me that he understood if we entered horses that we could enter them but they would be scratched. How they would do that I don't know. I didn't want to take a chance on Larry's horses getting to run."
The Daily Racing Form reports that when Hollendorfer was asked if he transferred his horses voluntarily to Chatlos, the answer was "No."
Hollendorfer, 73, still has a valid trainer's license in New York and California and there is no official ruling against him in either jurisdiction.
Trainer's Status at Del Mar Remains Uncertain
When TSG officials demanded Hollendorfer vacate its tracks, many of his horses moved to Los Alamitos in Orange County, where a brief Thoroughbred meeting is currently underway. The Southern California circuit then moves to Del Mar in Northern San Diego County. Racing is held at the seaside oval from July 17 through Labor Day, Sept. 2. Del Mar officials have yet to reveal Hollendorfer's standing at the track. An official announcement is expected shortly. Hollendorfer is in good standing at Los Alamitos, but only eight race days remain.
NYRA's reasoning behind the sudden turn against Hollendorfer is not likely to be made public, according to a leading racing attorney
Alan Foreman, who specializes in racetrack issues involving horsemen, tells Steve Byk on Byk's national radio show, "At The Races, that track ownership is not obligated to specify a reason for excluding a trainer and often does not. He says a specific explanation opens up management to a lawsuit over the merits of the exclusion. Foreman has no direct involvement in this matter, he said.
To hear the complete interview with Foreman, click here.