Rafael Nadal and Roger Federer breezed past their fourth round opponents on Wednesday to move the two tennis legends one step closer to a semifinal matchup in the BNP Paribas Open at Indian Wells.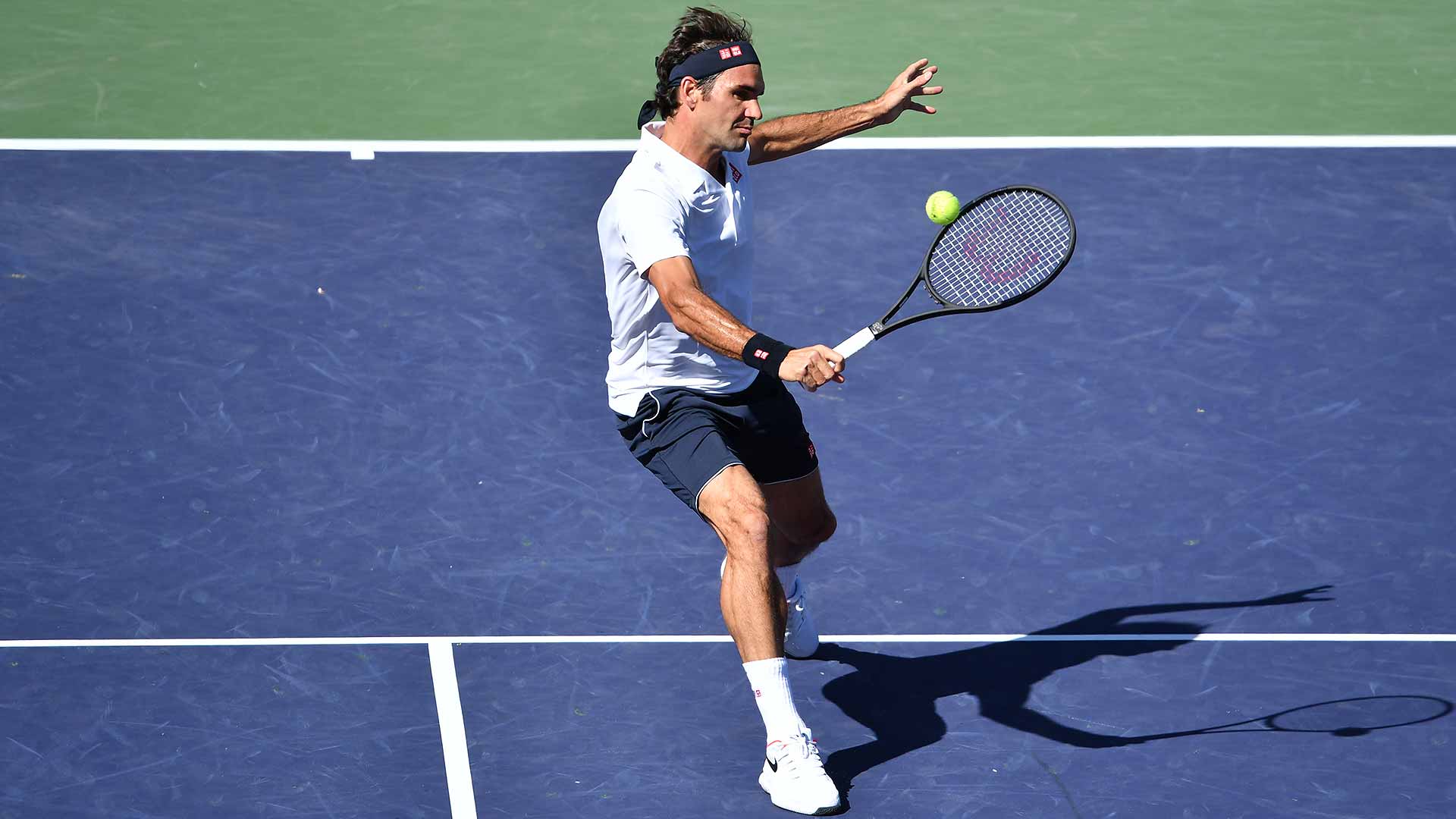 Federer dispatched British player Kyle Edmund 6-1, 6-4 in just over an hour, while Nadal scored a 6-3, 6-4 win over qualifier Filip Krajinovic.
Federer, Nadal Advance in Straight Sets
That leaves two of the top players of all time just one step away from a semifinal encounter that could be the most exciting match of the tournament. That's especially true after Novak Djokovic and No. 3 seed Alexander Zverev were upset in the other half of the bracket.
Federer will face Hubert Hurkacz, a 22-year-old from Poland whom he has never played before, in his quarterfinal match.
"I was relieved I got through that one," Federer told reporters after defeating Edmund. "He's got everything in the game. It's just a matter of keeping improving, keep plugging away, and then he will make big results again."
Meanwhile, Krajinovic put up more of a fight against Nadal. But the 27-year-old was no match for the Spaniard, who won 75 percent of his first serve points.
"Probably played a little bit worse today than yesterday," Nadal said of his performance. "Maybe because of the conditions."
Nadal will now face Karen Khachanov in the quarterfinals.
Odds Favor Another Legendary Match
Federer and Nadal are heavily favored to reach the semis and give audiences the latest chapter in their always evolving rivalry. According to William Hill, Federer is a 1/14 favorite to advance past Hurkacz, while Nadal (1/5) is believed to be in a slightly more competitive match.
While anyone can get upset – as Djokovic and Zverev have already found out – hype is already building for the potential semifinal clash thanks to those overwhelming odds. When asked about the potential for another clash with his rival, Federer said he was exciting for the opportunity to meet Nadal yet again.
"I think that's also one of the reasons I'm still in the game," Federer said when asked about playing Nadal. "And it is not always that easy to get to the semis or finals of Masters 1000s [tournaments]. I hope I can get there, but I am not going to underestimate Hurkacz."
Federer and Nadal have met 38 times, with Nadal winning 23 of those encounters. However, the 37-year-old Federer has been resurgent in recent years, winning the last five matches between the two – all five of which took place on hard courts. That includes a straight sets win at Indian Wells in 2017.
Oddsmakers don't see much of a difference between the two veterans at the moment. According to Paddy Power, both are 7/4 picks to win Indian Wells, with Milos Raonic (7/2) the most likely outsider to cause an upset. Meanwhile, Elina Svitolina (9/4) is favored to take down the women's crown ahead of Belinda Bencic (11/4) and Angelique Kerber (7/2).