Can public interest in next Saturday's 2019 Belmont Stakes approach this year's controversial Kentucky Derby or the competitive excellence of the Preakness Stakes?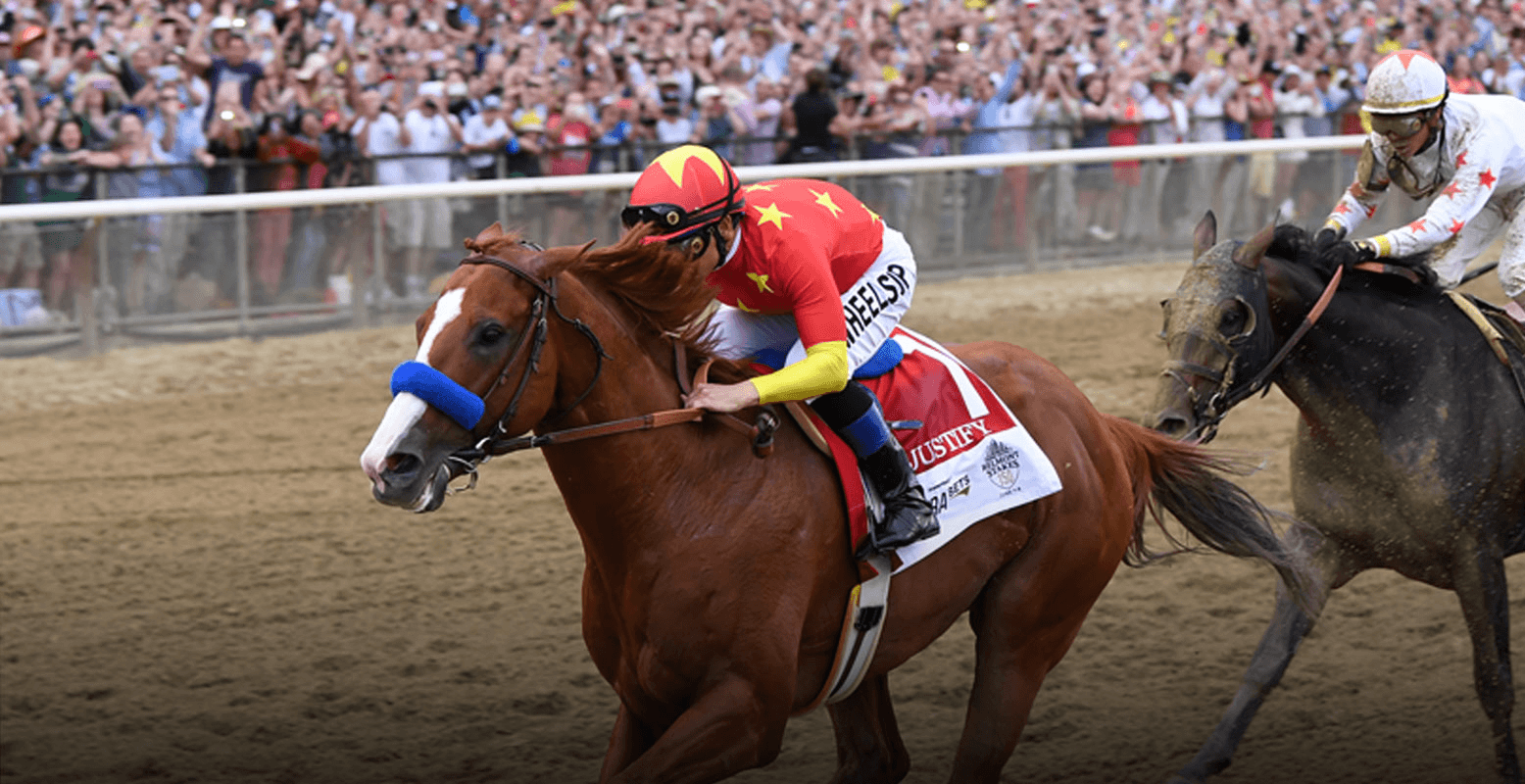 Probably not.
However, a ding-dong stretch duel between probable favorites, hometown hero Tacitus and War of Will, the Preakness winner, and an exemplary undercard of lucrative stakes events means Belmont Day on June 8 will certainly be most memorable.
Belmont Stakes Field Taking Shape
The 1 ½ mile, $1.5 million Belmont Stakes is regarded as the "Test of Champions" is contested on a racing strip known as "Big Sandy" because of its deep surface. Any race contested 150 times previously is important. Even if a Triple Crown can't be completed in this, the third jewel of the sport's signature series of races, history always remembers the winner.
The Kentucky Derby attracted a 19-horse field, just one shy of capacity. The 13-horse Preakness contingent is the largest for that race since 2011 and only one short of a full house for the second jewel of Thoroughbred racing's Triple Crown.
Right now, eight horses are thought of as definite starters for the Belmont Stakes. Joevia for trainer Gregg Sacco is considered likely and Owendale is doubtful. If both go it would be a ten-horse field:
They definite eight (and their trainers):
Everfast (Dale Romans)
Intrepid Heart (Todd Pletcher)
Master Fencer (Koichi Tsunoda)
Sir Winston (Mark Casse)
Spinoff (Todd Pletcher)
Tacitus (Bill Mott)
Tax (Danny Gargan)
War of Will (Mark Casse)
War of Will, if he makes the gate, would be the only horse to compete in all three legs of the 2019 Triple Crown. His likely co-favorite Tacitus is the Wood Memorial winner at nearby Aqueduct. Tacitus finished fourth in the Kentucky Derby and then soon promoted to third after the disqualification of Maximum Security.
Entries for the Belmont Stakes will close June 4 with the post-position draw taking place at Citi Field early that evening right before the start of a MLB game between the San Francisco Giants and New York Mets. The Belmont Stakes is scheduled for 6:50 p.m. ET on NBC four days later.
Just in Case … Superior Undercard on Tap
Even if the Belmont Stakes disappoints, bettors will be treated to one of the finest collection graded stakes races ever assembled on one card. The undercard stakes are highlighted by the 1 mile Metropolitan Handicap with a top-flight field that includes McKinzie and Mitole among others.
The undercard includes:
| | | | | | |
| --- | --- | --- | --- | --- | --- |
| RACE | GRADE | PURSE | RESTRICTIONS | SURFACE | DISTANCE |
| Acorn Stakes |      I | $700,000 | F3YO | Dirt | 1 Mile |
| Belmont Stakes |      I | $1,500,000 | 3YO | Dirt | 1 1/2 |
| Easy Goer |      I | $150,000 | 3YO | Dirt | 1 1/16 |
| Jaipur Invitational |      I | $400,000 | 4&UP | Turf | 6 Furlongs |
| Just a Game |      I | $700,000 | F&M 4&UP | Turf | 1 Mile |
| Manhattan |      I | $1,000,000 | 4&UP | Turf | 1 1/4 |
| Ogden Phipps |      I | $700,000 | F&M 4&UP | Dirt | 1 1/16 |
| Metropolitan Hdcp |      I | $1,200,000 | 3&UP | Dirt | 1 Mile |
| Brooklyn Invitational |     II | $400,000 | 4&UP | Dirt | 1 1/2 |
| Woody Stephens |      I | $400,000 | 3YO | Dirt | 7 Furlongs |