Paulo Dybala's first meeting with Roma's fans after signing his contract with the Giallorossi was pretty special.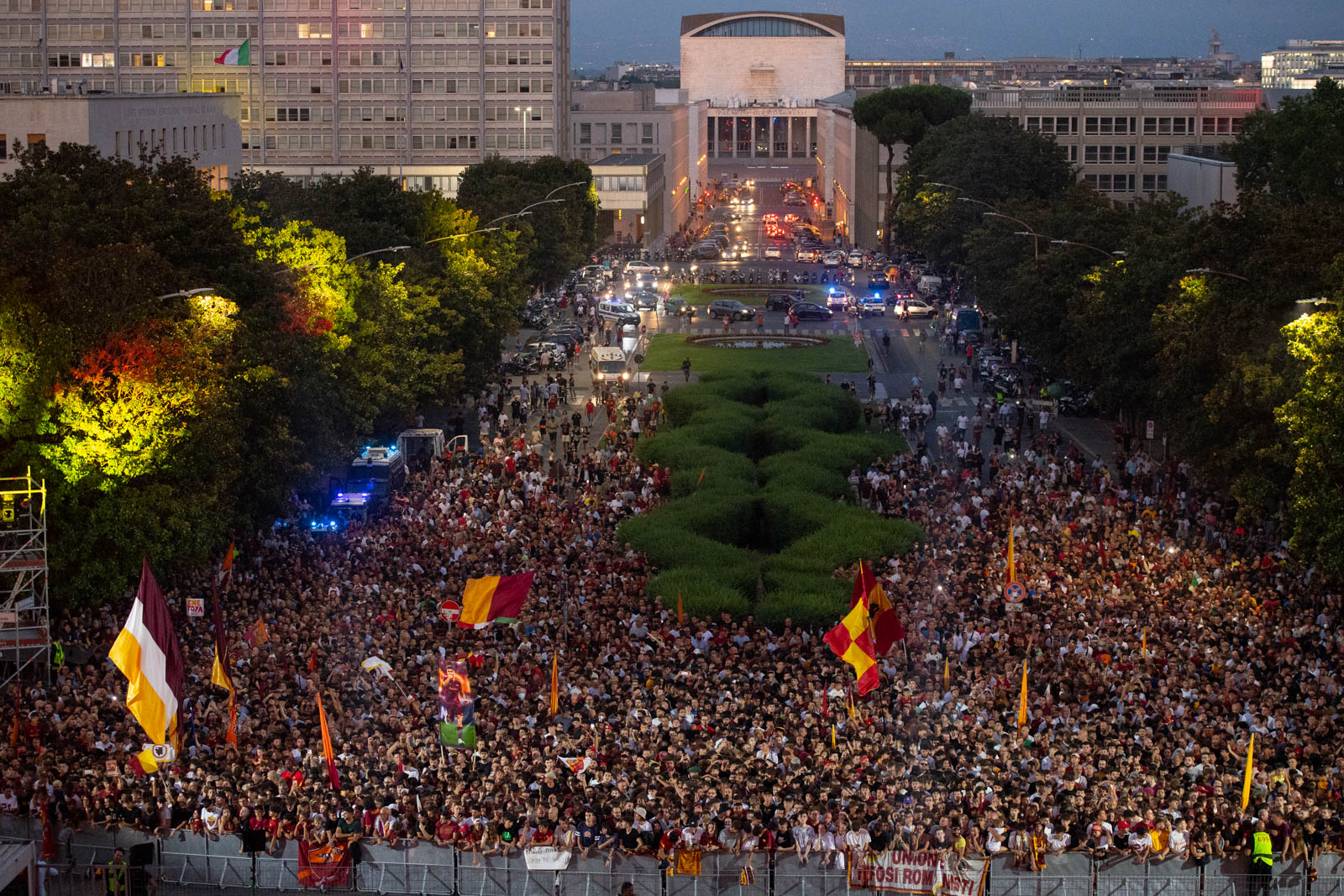 More than 10K supporters gathered at the Fendi Palace to show Dybala their love. "I am very happy to meet you. Playing in Rome was always difficult for the teams I was part of. I can't wait to enter the Olimpico with you backing me this time," Dybala told the fans, as hundreds of flares were lit.
"I want to get to my best form as soon as possible. Roma is my destiny," the former Juventus forward said.
Paulo Dybala being unveiled to @OfficialASRoma fans is unbelievable 🤯❤️ pic.twitter.com/jZf4FlAFK1

— ESPN FC (@ESPNFC) July 26, 2022
The 28-year-old won't be involved in Wednesday's friendly with Ascoli, but is expected to feature against Tottenham on Saturday in one of Roma's last tests this summer.
Dybala broke Ronaldo's Serie A shirt sales record
In his first 24 hours as an AS Roma player, Dybala broke his first record at the club. The Argentinian sold more shirts with his name on the back than Cristiano Ronaldo did when he signed for Juventus in 2018.
The AS Roma shops were packed with fans asking to get Dybala's No. 21 shirt. He wears the same number on Argentina's national team.
Good morning! 🥹
#ASRoma | @PauDybala_JR pic.twitter.com/tICXkZwdJ2

— AS Roma English (@ASRomaEN) July 27, 2022
Under Jose Mourinho, Roma is looking to return to glory at Olimpico. After winning the Conference League last season, Roma is looking to challenge Juventus, Inter, and AC Milan in the Serie A title race.
Bookies place them fourth in the Scudetto odds race this year. Roma is at +900 to win the league, behind Inter at +160, Juventus at +180, and AC Milan at +350.