The 2021 NCAA men's basketball tournament will happen in a "bubble" format in Indianapolis, the NCAA will announce Monday.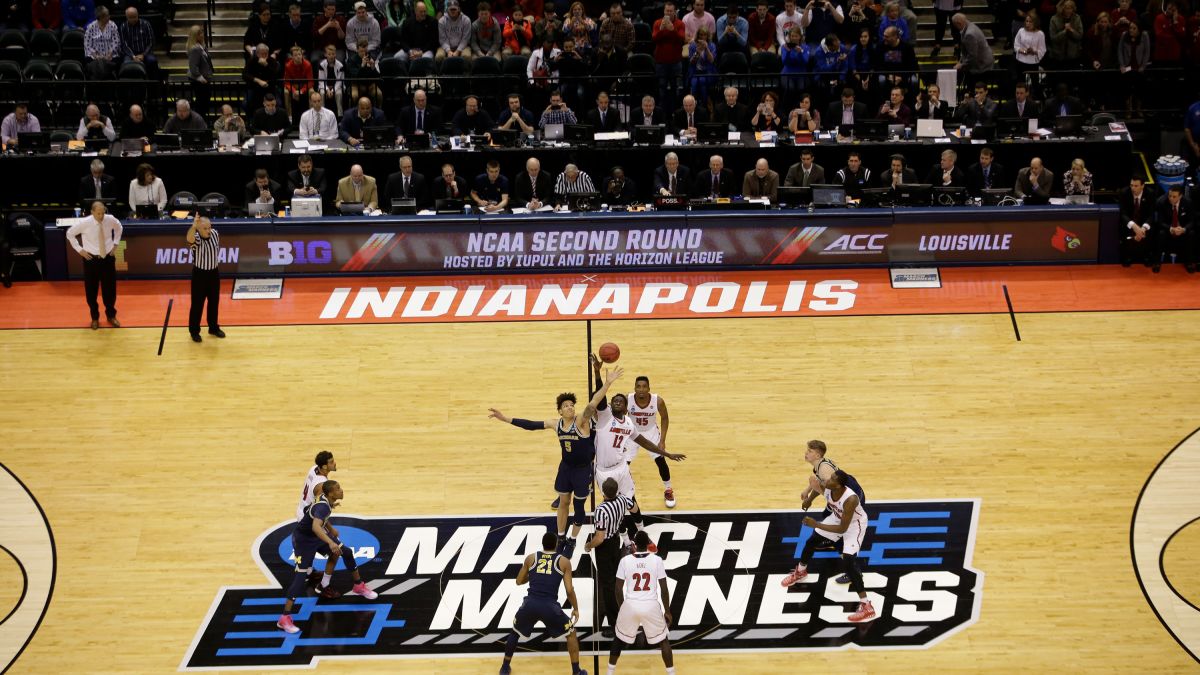 College sports' governing body has been stunningly silent on all COVID-related matters thus far this year, leaving testing, contact-tracing protocols, travel plans, and scheduling up to individual schools and teams since football resumed practice in late-summer.
Regular Season Remains Unregulated
Before Monday's planned announcement, March Madness was set to occur at 13 sites around the country. The NCAA's tournament committee is opting instead to reduce travel and host the two-week spectacle in a controlled environment.
Multiple sources confirmed this to CBS Sports. The NCAA will announce in a few hours what's long been a formality: that it has secured the venues around greater Indianapolis to host the 2021 men's NCAAT. https://t.co/eyUjPMKGZd

— Matt Norlander (@MattNorlander) January 4, 2021
Indianapolis, along with San Antonio, Dallas, and Florida, were the frontrunners to host, but the Hoosier state, which has hosted the Final Four multiple times and is home to the NCAA's headquarters, will get the nod.
The NCAA is also expected to announce the 2021 women's basketball tournament will take place in a bubble as well, likely in San Antonio.
The 2020 men's and women's March Madness tournaments were called off as the COVID-19 virus had just touched down in the United States. More than 21 million Americans have contracted the virus since then, and more than 350,000 have died.
Currently, hospital systems across the country are reporting they've hit record numbers of ICU patients; many are no longer able to care for their patient loads and have run out of oxygen, among other necessary life-saying supplies.
With Programs on Pause, Should Play Continue?
As a reflection of the state of the nation, college basketball has been fraught with COVID-19 issues this season. Players and coaches have contracted the virus, and programs have been shut down or paused for extended periods. Like currently quarantined Duke head coach Mike Krzyzewski and Pitts' Jeff Capel, some have called for the season to end as their teams, campuses, and communities reel from the virus. Like the entire Ivy League and the Duke women's team, other programs have stopped playing entirely.
The case of college athletes' amateur status has also come into question. College athletes are not employees, so teams can't restrict their off-court activities. Nor are college players compensated for their time or for putting their health put at risk to play. Many have criticized the NCAA's lack of policy or concern for its athletes, especially after some, like Florida star forward Keyontae Johnson, were hospitalized due to complications from acute myocarditis, an inflammation of the heart that is linked to COVID-19.
For now, the NCAA will hold fast to its bubble format even as the potential for programs to fall by the wayside between now and March grows more real by the hour. Unlike the NBA, which resumed last year's season in a bubble format after isolating its players, college sports' governing body seems to find putting rules in place once the spread has dictated the season is the better option.