The Joker struck twice. Nikola Jokic from the Denver Nuggets had a busy weekend, scoring a triple-double in consecutive days against the Los Angeles Lakers on Saturday, and against the Utah Jazz on Sunday.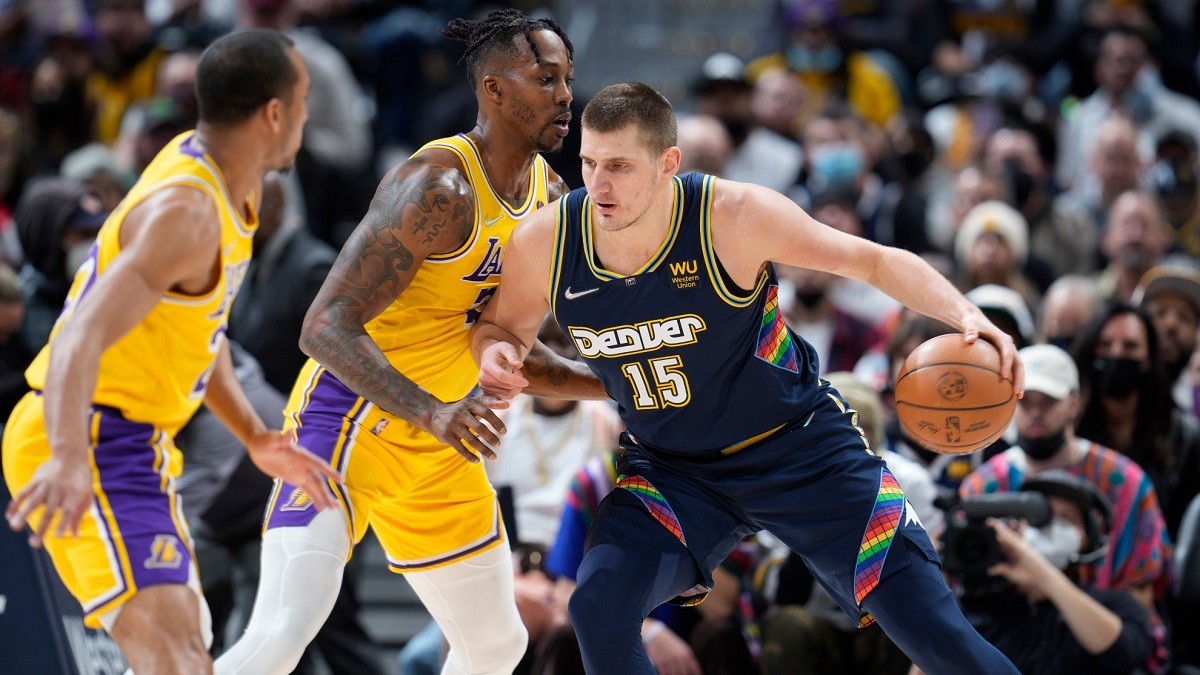 Jokic averages 25.3 points 13.9 rebounds, and 7.4 assists for the Nuggets this season. His PER rating of 32.71 is ranked #1 in the NBA.
Denver has only one-third of its Big 3 in the lineup these days, and Jokic has been carrying the Nuggets. Jamal Murray has yet to return from an ACL injury, and Michael Porter, Jr is dunzo for the season after undergoing back surgery.
It's been a one-man show in the mile-high city. Even with the Nuggets devastated by injuries, they're keeping their head above water with a 22-20 record. They occupy the #6 seed in the top-heavy Western Conference and are jockeying for position in the back-end of the playoff seeding with other break-even teams like the Minnesota Timberwolves, LA Lakers, and LA Clippers.
Joker and Nugs irk Magic
Jokic actually notched a triple-double three times in his last 11 games. He's been on a tear in January, averaging 23.9 points, 13.8 rebounds, and 8.1 assists per game while shooting 59.2% from the floor and 40% from 3-point range.
The Nuggets obliterated the Lakers on Saturday night in a 37-point blowout. It was so bad that even Magic Johnson shared his disappointment on Twitter after the Lakers gave up in the second half.
Jokic didn't have to shoot much against the lethargic Lakers to lead his team to victory. He scored only 17 points, but added 13 assists, and 12 rebounds in just 28 minutes of action. Jokic almost reached a triple-double in the first half with 14 points, nine assists, and nine rebounds heading into halftime.
Rocky Mountain Jazz: another triple-double
The Nuggets are struggling against strong opponents this season; they only have a 7-14 record against winning teams. Meanwhile, the Utah Jazz have been unstoppable in the Northwest Division, improving to 10-0 against divisional foes.
The Jazz cruised to a 23-point win against the Nuggets on their home court in Denver due to a fourth-quarter collapse. The Jazz outgunned the sluggish Nuggets by 20-points in the final frame to win 125-102. Jokic put on a good show against the Jazz with another triple-double, but didn't get as much support as he did the previous night against the Lakers. He scored 25 points, 15 rebounds, and 14 assists in the loss.
With a triple-double in back-to-back nights, Jokic now has nine this season. Overall, Jokic has 66 career triple-doubles in 490 games with the Nuggets. That's good enough for seventh on the NBA's all-time list. He's right behind Wilt Chamberlain (78), who occupies sixth place. Russell Westbrook from the Lakers is the all-time leader with 193 triple-doubles and counting.
Jokic also joined an exclusive club with his third back-to-back triple-double of his career. He is in elite company with Magic Johnson, Michael Jordan, and James Harden.
Check out more installments of NBA High Guys.